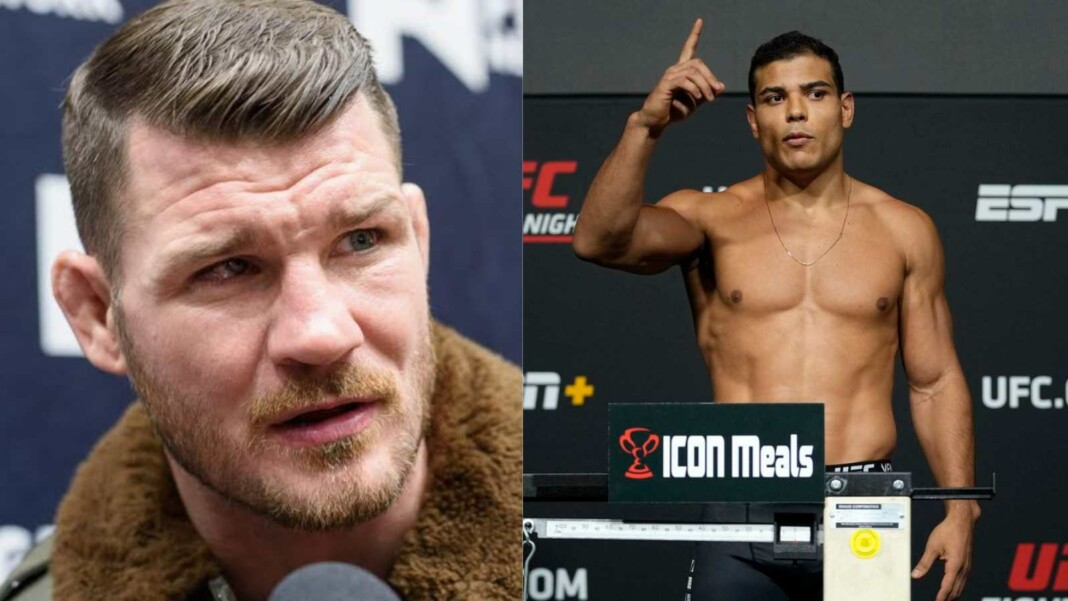 Former UFC middleweight champion Michael Bisping had flashbacks when he saw the fight of Marvin Vettori vs Paulo Costa at UFC Vegas 41.
Paulo Costa took on Marvin Vettori in a light heavyweight bout in the main event of UFC Vegas 41. The Brazilian revealed that he couldn't make weight for a middleweight matchup and shocked the world when he had to cut 15 pounds to even make 205lbs category. Vettori still won the fight via unanimous decision. Looking at the size of Costa, Michael Bisping had flashbacks to his weigh-ins against Vitor Belfort.
In a recent episode of MMA Hour hosted by Ariel Helwani, Bisping spoke about the controversy in Vettori vs Costa fight. "He got the win and he got the win in an incredible fight. I mean how Marvin Vettori took those shots, took the head kick. Costa was ripping to the body. Of course, Vettori outlanded him. But those big, nasty, disgusting shots that echoed around the bloody Apex when they landed, all belonged to Costa and he looked gigantic in there," said Bisping talking to Helwani.
Michael Bisping calls Paulo Costa 'The Incredible Hulk'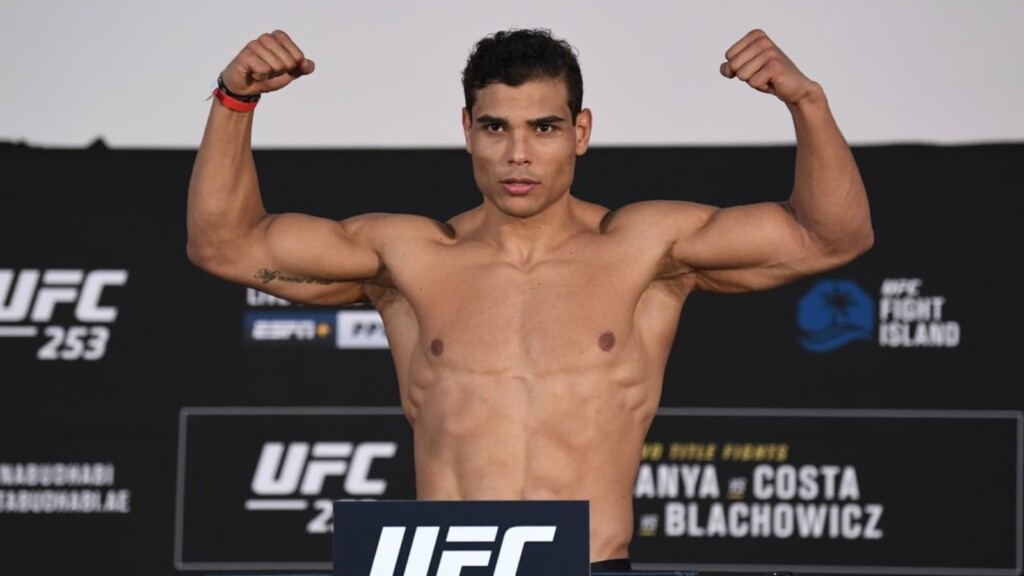 Michael comes from an era of fighters where there was a lot of steroid abuse. 'The Count' takes huge pride in the fact that he never tested positive for PEDs or any other illegal intake. Bisping fought against Vitor Belfort who was known to take steroids. Looking at Paulo Costa, Bisping was reminded of his former rival.
"Marvin is a big guy. He's big, strong, scary dude but Costa looked like The Incredible Hulk. He almost looked like Vitor Belfort on steroids but not quote. Like The Incredible Hulk squeezing his penis covered in veins. I have much respect to both men and so much respect for Marvin for the way he handled the whole scenario," said Bisping.
Also read: "I've done it myself," Daniel Cormier disagrees with the referee's decision to deduct a point from Paulo Costa at UFC Vegas 41