Michael Bisping has a piece of advice for Conor McGregor! The main event of UFC 264 was headlined by the trilogy match between Conor McGregor and Dustin Poirier, this was a much-anticipated matchup but it had an unfortunate ending as Conor broke his foot in the very first round, and Dustin was declared as the winner.
Conor lost the rematch against Dustin at UFC 257, and he was really keen on getting that win back, although he lost the fight due to an injury the fight wasn't necessarily going the way he imagined it to be, Dustin managed to take McGregor down and mauled him there, this aggressive onslaught made two judges score the first round as a 10-8.
After the fight ended Joe Rogan went on to interview Conor who was really mad about how things went down, he passed some incredibly inappropriate comments towards Dustin and his family, but according to his coach John Kavanagh it was happened because of a "rush of hormones" and it was Joe Rogan's fault to interview him after such a devastating injury.
Now his coach has stated that Conor was doing just fine in the first round, this came out as a surprise to many, and UFC legend Michael Bisping believes Conor should fire coach Kavanagh immediately, he said, "He said 'oh, I saw nothing that concerned me. I knew that in the second round we were getting the knockout. Nothing else in there concerned me at all.' If that's true, John Kavanagh, Conor should fire you immediately. That was very concerning, you were on your back and you were getting dominated. It was a 10-8 round, that's concerning. You don't want to get your ass kicked, simple as that and that was what was happening."
"It wasn't a good performance," Michael Bisping says Conor McGregor was not looking good at UFC 264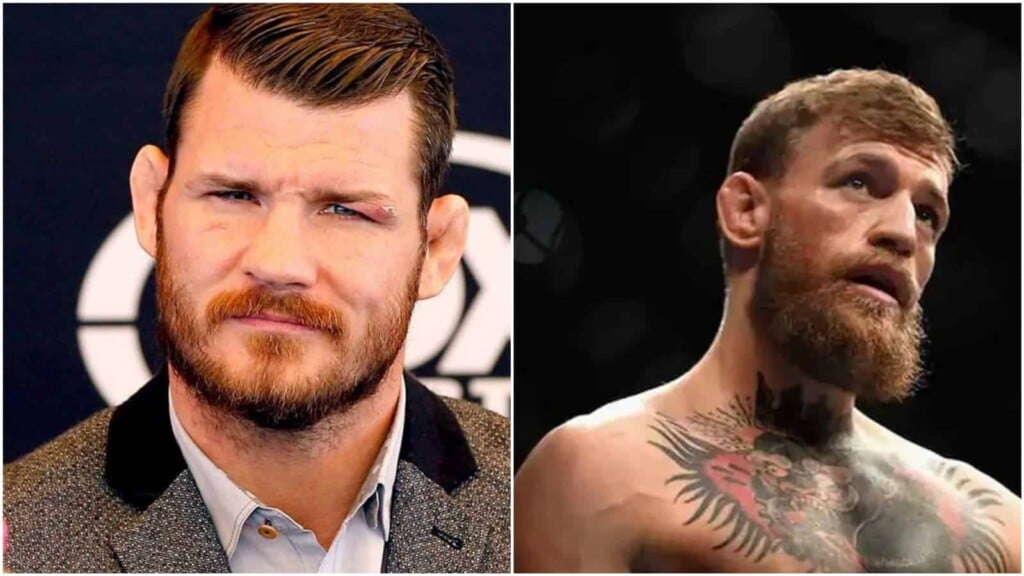 Michael Bisping is a true pioneer of the sport, and he knows every detail of it, but it wouldn't take an expert to know that Conor wasn't looking good at all in the first round, Bisping believes that had he survived that round the chance of turning the tide in his favor would've been extremely difficult.
"The leg break was unfortunate," continued Bisping. "But as I say it gives McGregor an excuse or a reason as to why the fight ended. If that didn't happen, come on the odds of him turning it around and finishing Dustin in the second round when round one is supposed to be Conor's best round, it wasn't good. It wasn't a good performance."
Also read: "Prime comes only one time, after that, you gonna go down," Khabib Nurmagomedov says Conor McGregor and Tony Ferguson are no longer elite fighters