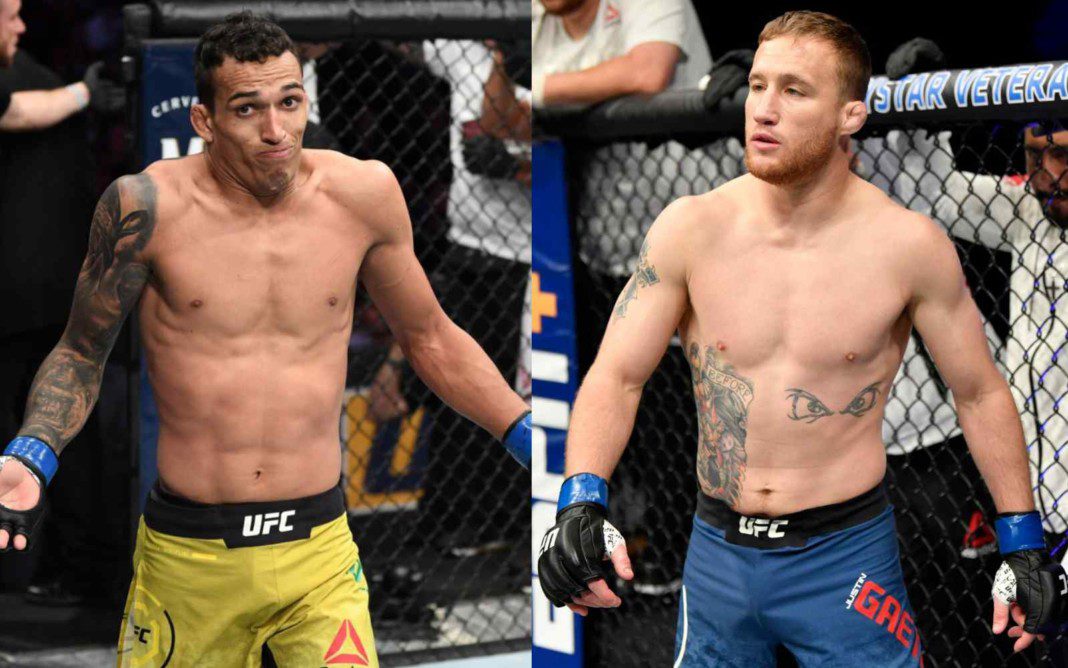 Michael Chandler gave the performance of a lifetime against the former interim lightweight champion, Justin Gaethje. He went on an absolute war against him for 3 rounds, and even though he lost the bout, he gained respect of every MMA fan in the world.
This was a title eliminator bout, and now Gaethje will most probably face the winner of Charles Oliveira and Dustin Poirier fight scheduled for UFC 269. Chandler believes he could have taken the easy and smarter approach in the Gaethje bout, but sometimes you just have to enjoy the moment.
Talking on The MMA Hour, he said, "I'm here to entertain. I loved competing, I love fighting for the UFC, I love what the last 13 months has been about, and this was definitely a culmination. Fighting for the title a couple of months ago was great, but this was different. It felt historic, it felt like fight week we were leading up to a historic card as I'm signing the posters and as we're going through everything and then it all culminated in a possible Fight of the Year candidate."
"I think he wins the title, middle of next year," Michael Chandler sees Justin Gaethje as the future champion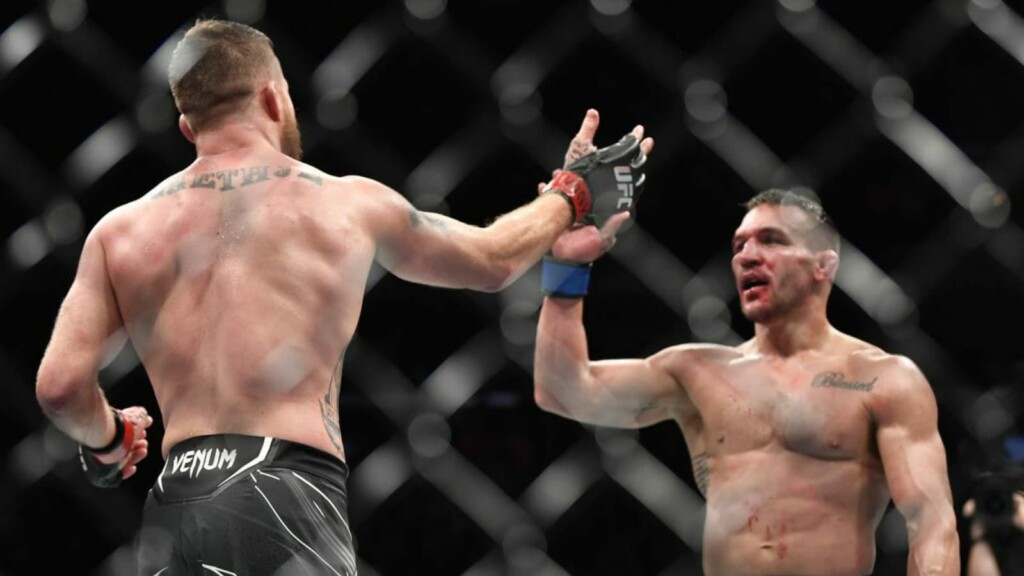 Now that Gaethje is the next title challenger, Chandler picked him to get a victory over the current champion, Charles Oliveria, he said, "I think Gaethje breaks Charles Oliveira. But the more likely scenario is Poirier wins that fight because I think he has more tools and he's just better in certain areas and he's not going to get submitted by Oliveira, even though we have seen an increased striking level by Oliveira, as we saw in our fight.
He added, "But I think Justin Gaethje cleans up a couple of things, remembers how he lost to Dustin Poirier a couple of years ago, and I think he wins the title, middle of next year."
Also read – Michael Chandler reveals the driving force behind fighting Conor McGregor, and it isn't money