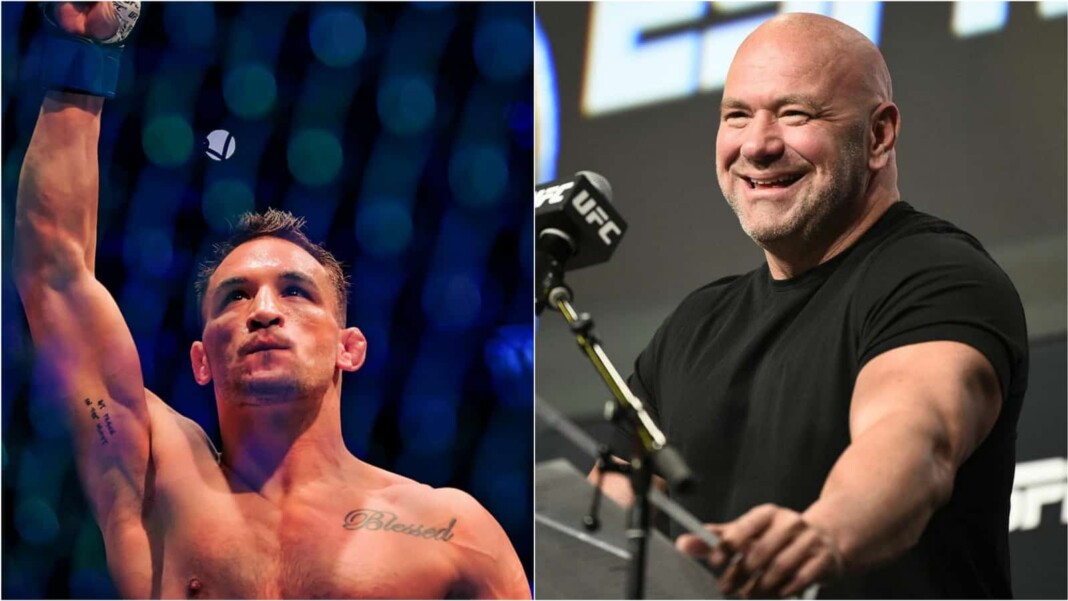 As Charles Oliveira knocked out the former Bellator lightweight champion Michael Chandler in the main event of UFC 262, a new UFC lightweight champion was crowned, and it was a tough night for Chandler who later promised that he will capture the lightweight gold within 12 months.
Dana White recently appeared on an interview with TMZ Sports where he talked about many future fights, but the most exciting announcement he made was the possibility of Michael Chandler facing the former interim lightweight champion, Justin Gaethje.
The reporter said, that everyone was impressed by Chandler's performance even though he lost the bout how does his future in the division looks like, Dana replied to the following by saying "That's a good question. I mean, there's a few opportunities. He can fight Gaethje, we'll see. We don't have anything done yet but that makes sense and that'd be a fun fight. Imagine Chandler and Gaethje."
Justin Gaethje is also coming off from a submission loss against the former lightweight champion Khabib Nurmagomedov back in 2020, a win over Chandler can very well put him right back in the title picture so he will try to make most out of this opportunity.
Mackenzie Dern will face Marina Rodriguez next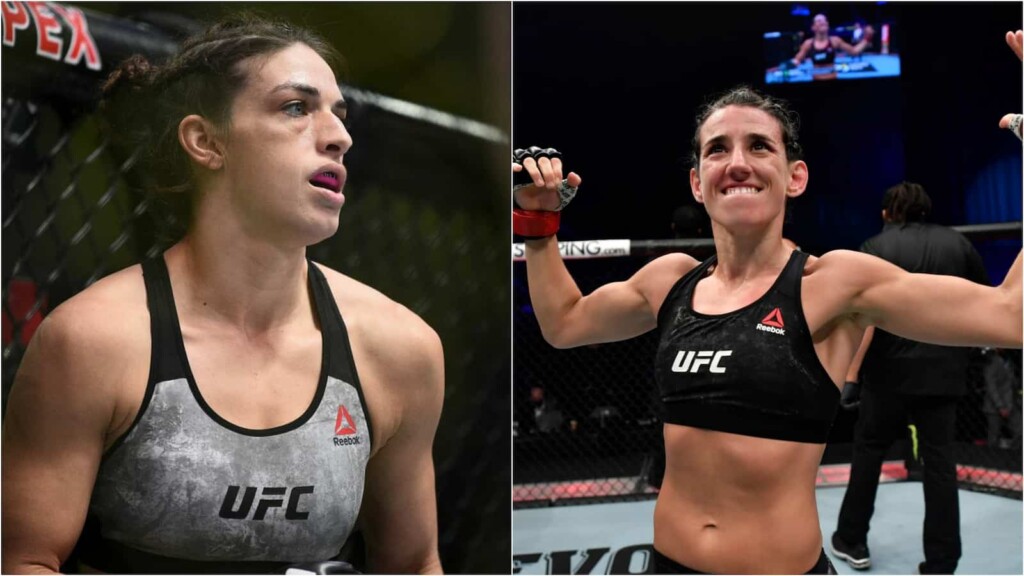 Dana was also asked about the Mackenzie Dern's next opponent, and he revealed that the 28-year-old star will face Marina Rodriguez in her next fight, he said, "Mackenzie does have a fight coming up. I was just talking about her this morning. We haven't announced it I'm sure, but I'll give it to you anyway. Hopefully, it's done. My people hate when I do this. She's taking on Marina Rodriguez next which is a great fight."
Rodriguez is coming off from an impressive victory against Michelle Waterson, and Dern is coming off from a submission victory over Nina Nunes, so this will be an interesting match up and it could very well be for the No.1 contender.
Also read: "The scars and bruises remind them that you're still here," Michael Chandler vows to come back stronger after losing the Lightweight title at UFC 262