Miesha Tate is going to return at UFC Vegas 31, after nearly five years, Miesha Tate is a former women's bantamweight champion and she feels like she is right where she belongs.
Talking to MMA Junkie at the media day, she said, "It's like that old friend that you haven't talked to in years, and you call him up and you haven't skipped a beat. You know, that's how I feel. I just feel at home with this. It's very natural, and I'm the happiest to be here that I've been in a very long time."
Miesha is going to face Marion Reneau, and this will be the last fight of Reneau's long and exciting career, Miesha believes Reneau is an excellent competitor and she will be as dangerous as and having her son in her corner will motivate her even more.
"I think Marion is great," Tate said. She's been on the verge of being a contender a number of times, and she just didn't get her break, but the way that I look at this fight and the Marion Reneau that I prepared for is a mother who's going to have her son in the corner for the first time, who's going to look at somebody that matters between rounds and say, 'I don't want to let that person down.' You know what I mean? I could only imagine as a mother if I physically saw my children between the rounds – like, it's going to charge her, and she's going to come, and she's going to bring it." (H/t MMAJunkie.com)
"I think it's very important that I get that win and I don't look too far ahead," Miesha Tate is not looking past Marion Reneau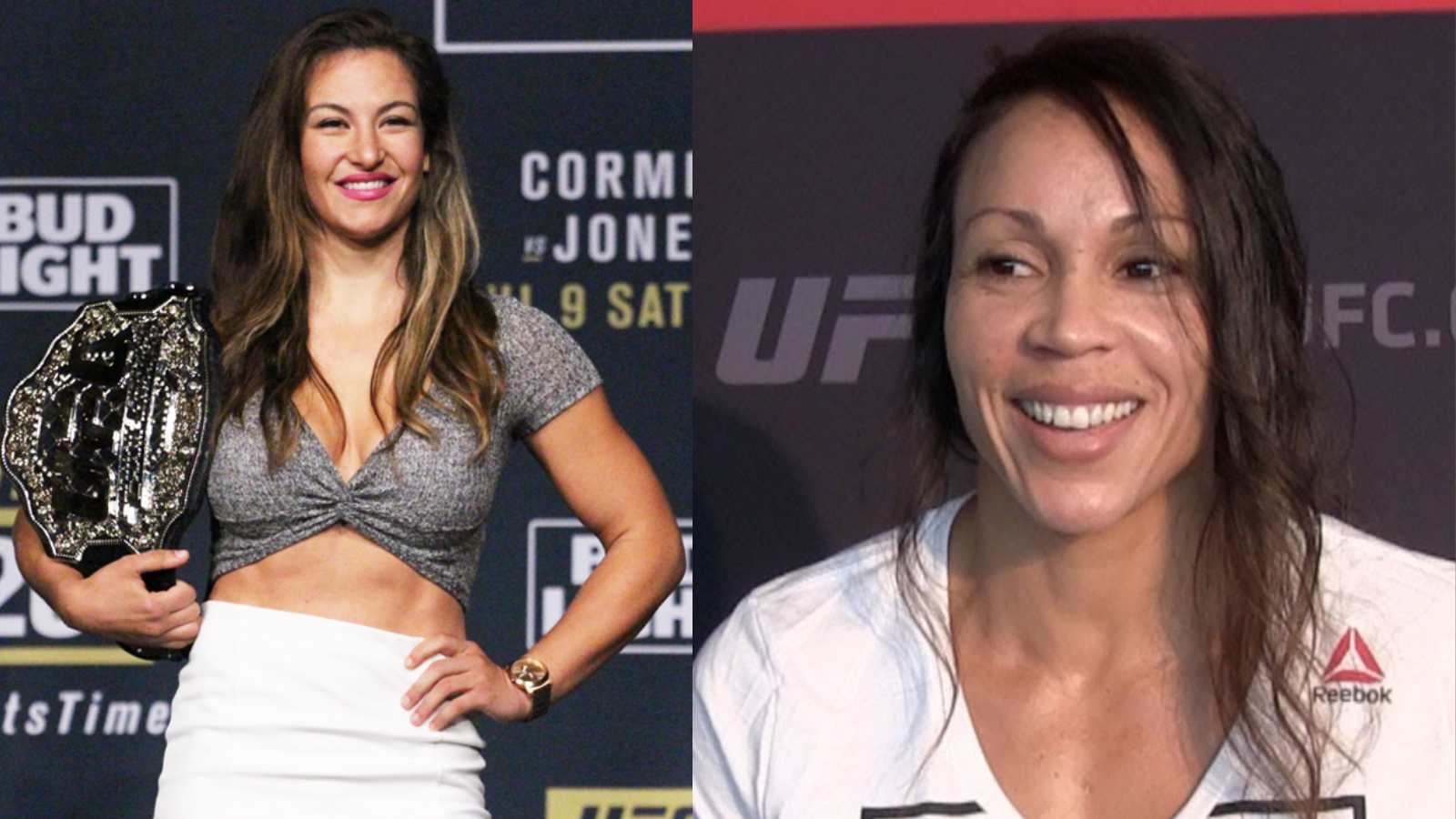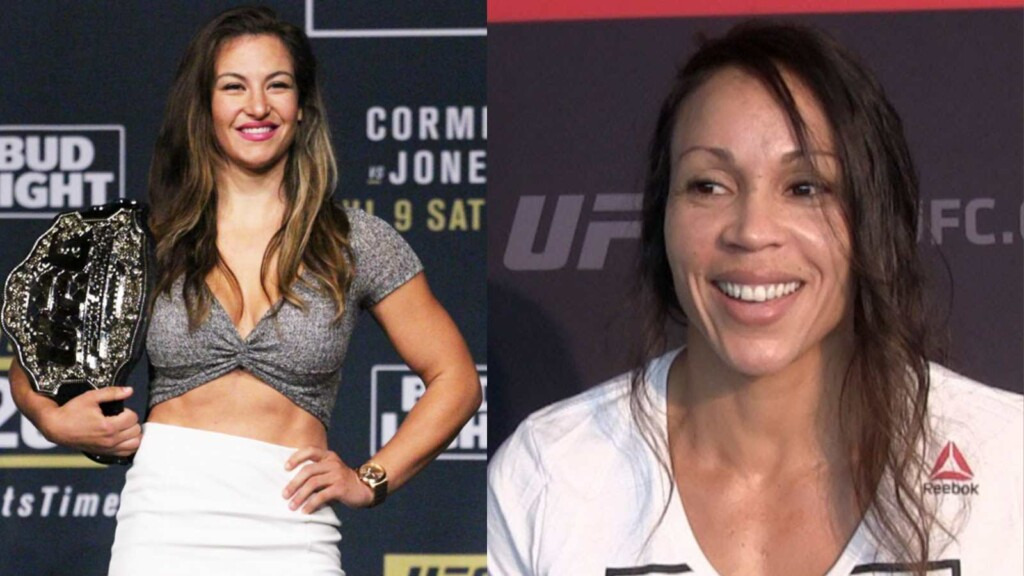 Tate made it very clear that she is not competing just for fun, she believes she can win that title again and that will the ultimate goal of this journey, even with all these things in mind Miesha is not looking past Reneau, she just wants to take things one step at a time.
"I just want to start with Saturday," Tate said. "I think it's very important that I get that win and I don't look too far ahead, you know? I am somebody who has short-term, mid-term, long-term goals, so there's a way that I would like for it to go in a perfect world, but I know that I need to accomplish this."
"It's imperative that I get this win for my trajectory, and, you know, I think it's not unrealistic to say that if I have the performances that I'm planning on having, that it could be as little as three fights until I'm back into a title shot. If I'm beating (people) and I'm continuing to move up and I'm climbing the ranks, you know, that I think is a fair assumption, but I just want to start with Saturday, and see how that goes." (H/t MMAJunkie.com)
Also read: Miesha Tate Net Worth, MMA Career, Income, Personal life, massive earnings, and more