Nate Diaz might just have the job of a matchmaker waiting for him as he retires from fighting. The UFC superstar is now transcending professions as he suggests a super fight between his bitter rival Conor McGregor and rising superstar Khamzat Chimaev.
Nate Diaz, Conor McGregor, and Khamzat Chimaev trading barbs and talking sh*t with their colleagues have become a normal day for MMA fans to witness. Despite seeing the three trade words with each other on Twitter, very rarely do we get to see the three stars be a part of the same conversation. Thanks to the Diaz brother, now the MMA fans have seen it all.
Earlier today, Diaz responded to UFC President Dana White's comments on the Irishman's comeback. Nate wrote saying, "Let him fight kamrat that be a great fight to make He needs a easy new guy to fight anyway he can taper back in and see if he can even still fight at all Great idea Nate Thanks."
Unlike Diaz, Conor was quick to respond to the idea of fighting the "Boogeyman" Chimaev in a fight. "No problem, b*tch," wrote back Conor very kindly to his former rival. This led to a series of tweets between the two superstars trolling each other.
Khamzat Chimaev responds to Nate Diaz's idea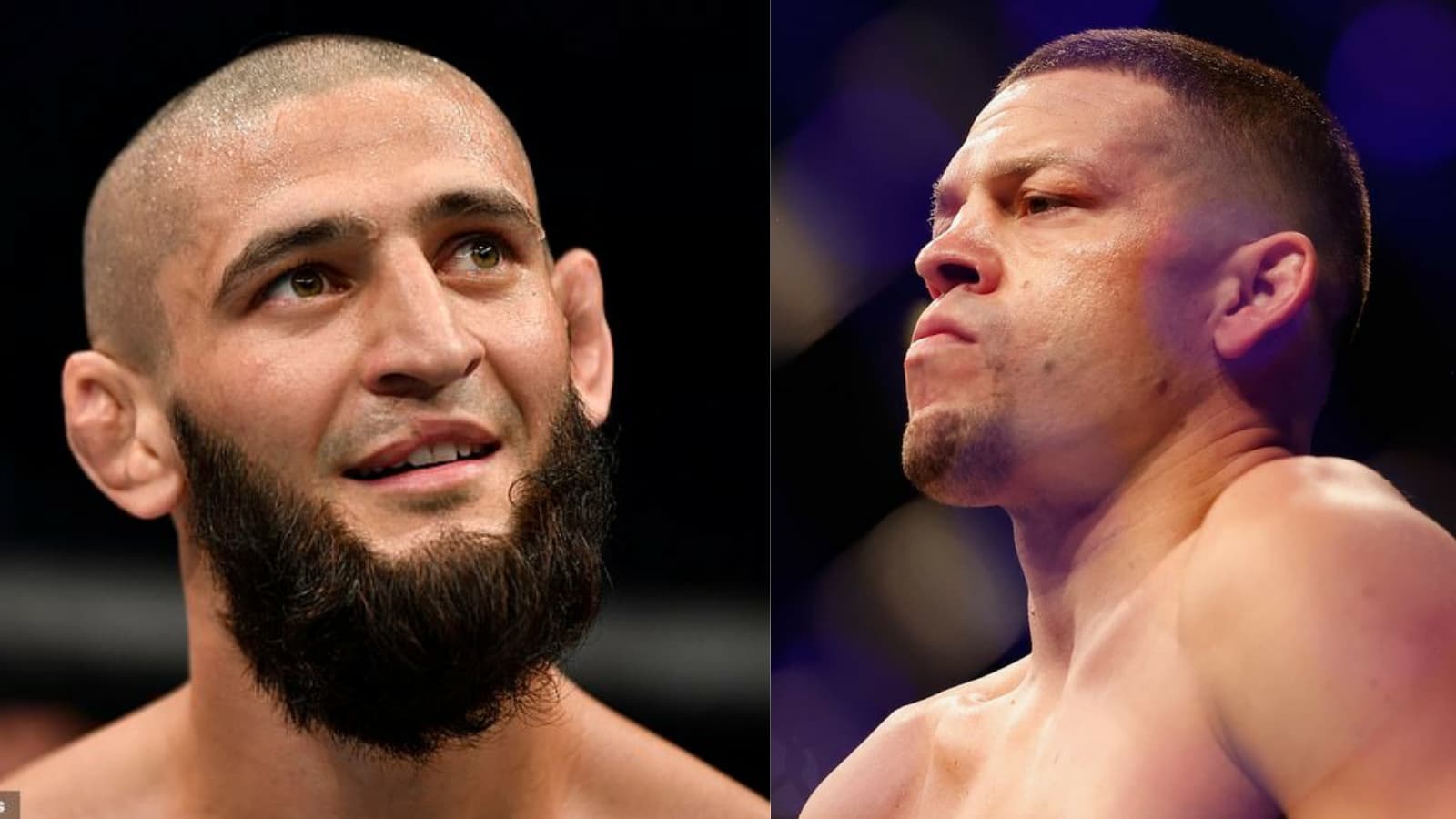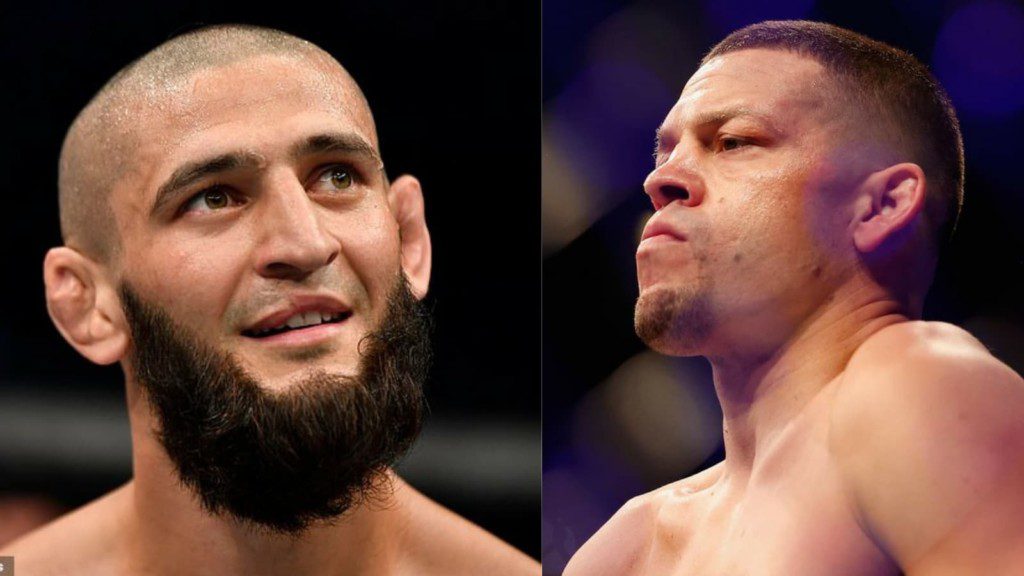 Well, I'm sure this won't come off as a surprise given Chimaev will literally fight anyone in the UFC roster. Khamzat is coming off a win at UFC 267 and has been calling fighters out left, right, and center. He has even gone to the extent of calling out retired fighters and legends of the UFC. "Borz" didn't take too long to respond to Conor and Nate.
Khamzat wrote back with a tweet that showed, two ninjas and a handshake emoji. The emojis have done a lot of the talking for the fighter from Chechnya in recent times. He made sure to add a coffin tagging the Stockton fighter.
Diaz the matchmaker wrote back saying, "Gonna be a good fight good luck to u both and stay safe out there I need both you lil b*tches healthy and strong for this one." What do you think? Does any one of these UFC legends get into the octagon with Khamzat "Borz" Chimaev?
Also read Anthony Pettis, Derek Brunson, and others react to Bellator 272 as Twitter goes crazy over Sergio Pettis knockout of Kyoji Horiguchi