Nate Diaz is definitely not an orthodox fighter. Nate Diaz fighting style always sloppy, lazy, "I don't give an f" attitude when he is in the octagon. Anyone that watches the Diaz brother fight has wondered how the man gets the job done. In this article, we try to break down Nate Diaz fighting style that has proven to be so unorthodox yet successful.
Nate has won fights that he wasn't supposed to win and has bamboozled audiences worldwide after his performance. Most of the Stockton fighter's striking doesn't rub off months of planning for a specific fighter. Diaz fights like he was bought up in his fighting school. There are a couple of patterns that one might notice in Nate Diaz fighting style. Some of the stuff he manages to pull inside the octagon makes me wonder how he got to the top ranks of fighting but that's where Nate's different.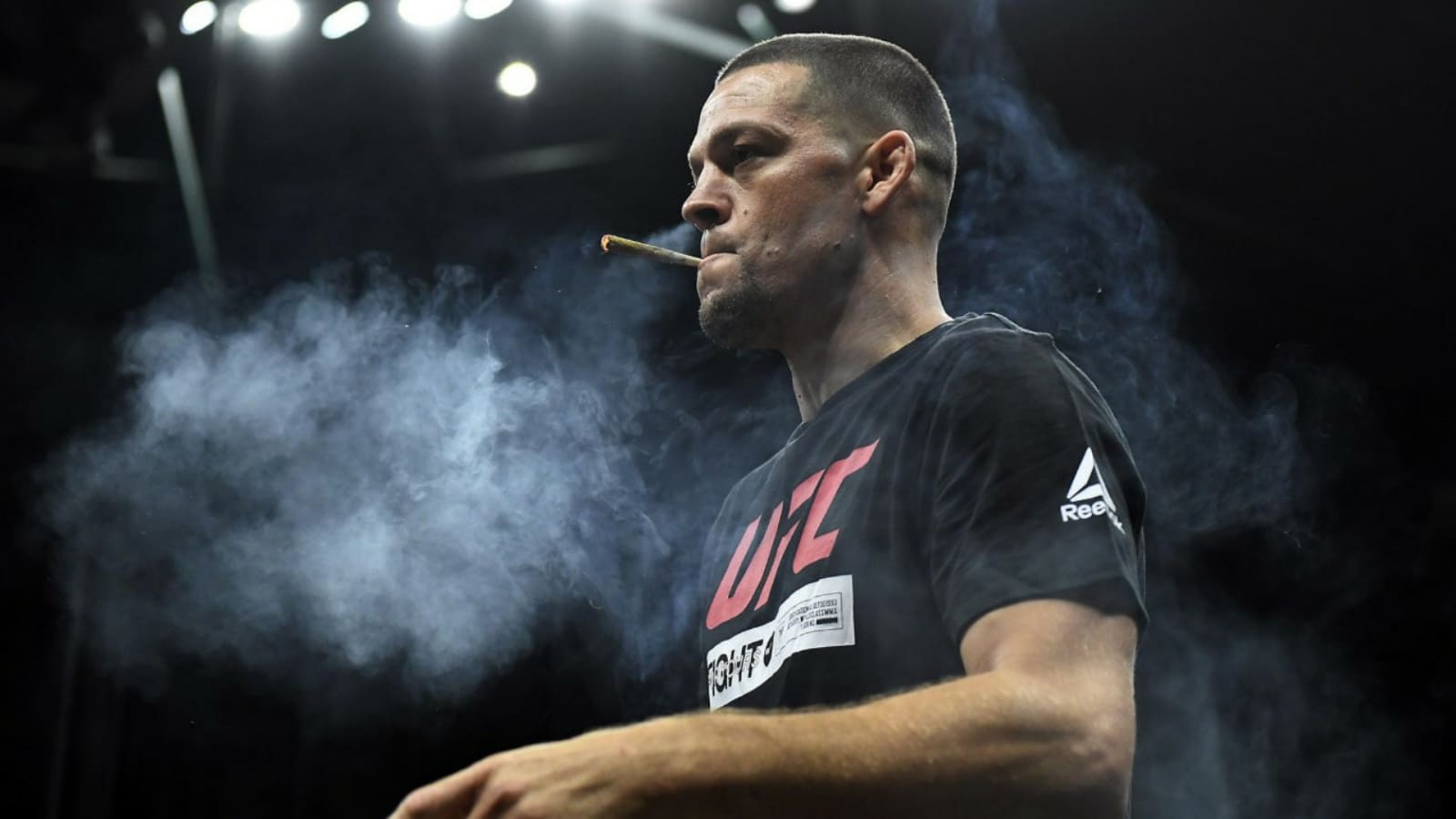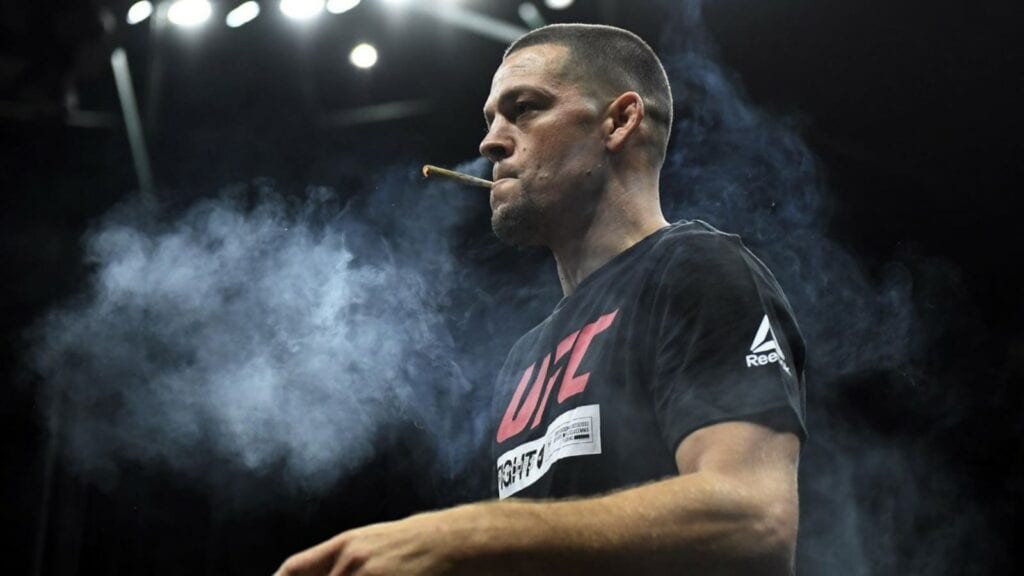 How good is Nate Diaz fighting style?
1. The "Sloppy" fighter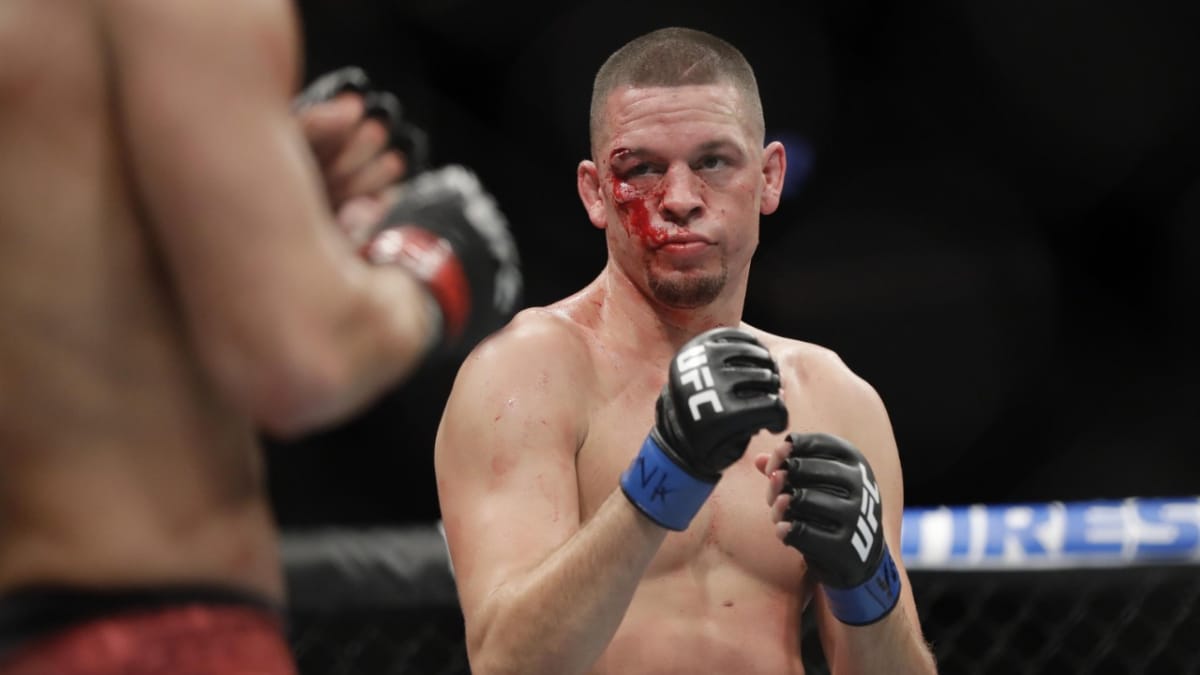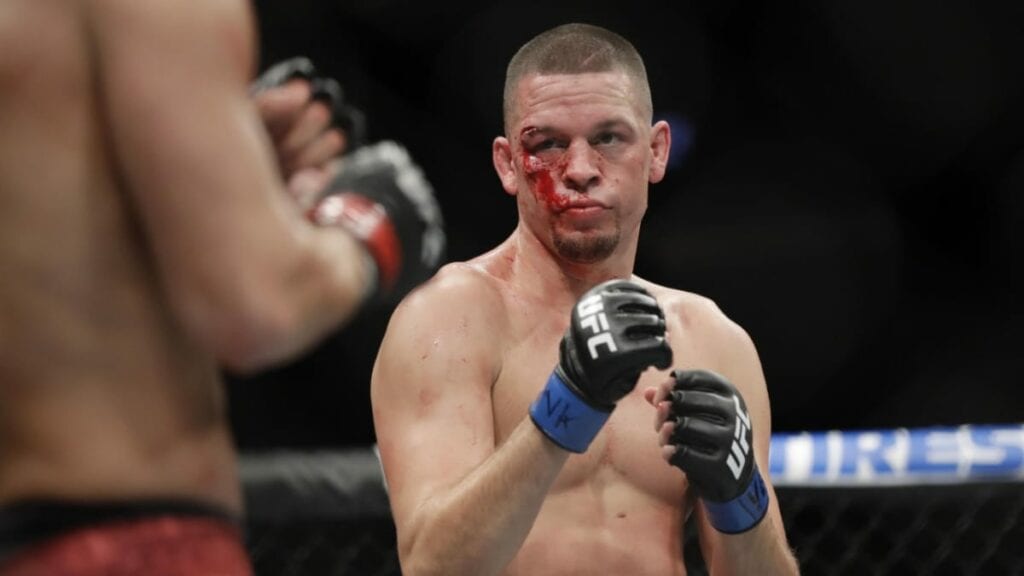 When the Diaz brothers fight, it is hard to believe that they take their fights seriously. Analysts and tacticians throughout his fighting career have been critical of Nate Diaz's "half guard". Nate doesn't actually put up a full guard as he always shows holes in his guard. While many might believe that it might be a flaw, I personally reckon that he does it on purpose to mislead his opponent. It is kind of like bait.
Every time we see the younger Diaz brother throw up a "sloppy guard" it often results with a counter punch. Given Nate's range, you can say that he can afford to throw a "half-arsed" guard. He baits his opponents to lean in and he uses that to push back and throw a punch. His deceptive distance technique has worked wonders for him, most notable fight is the Michael Johnson fight.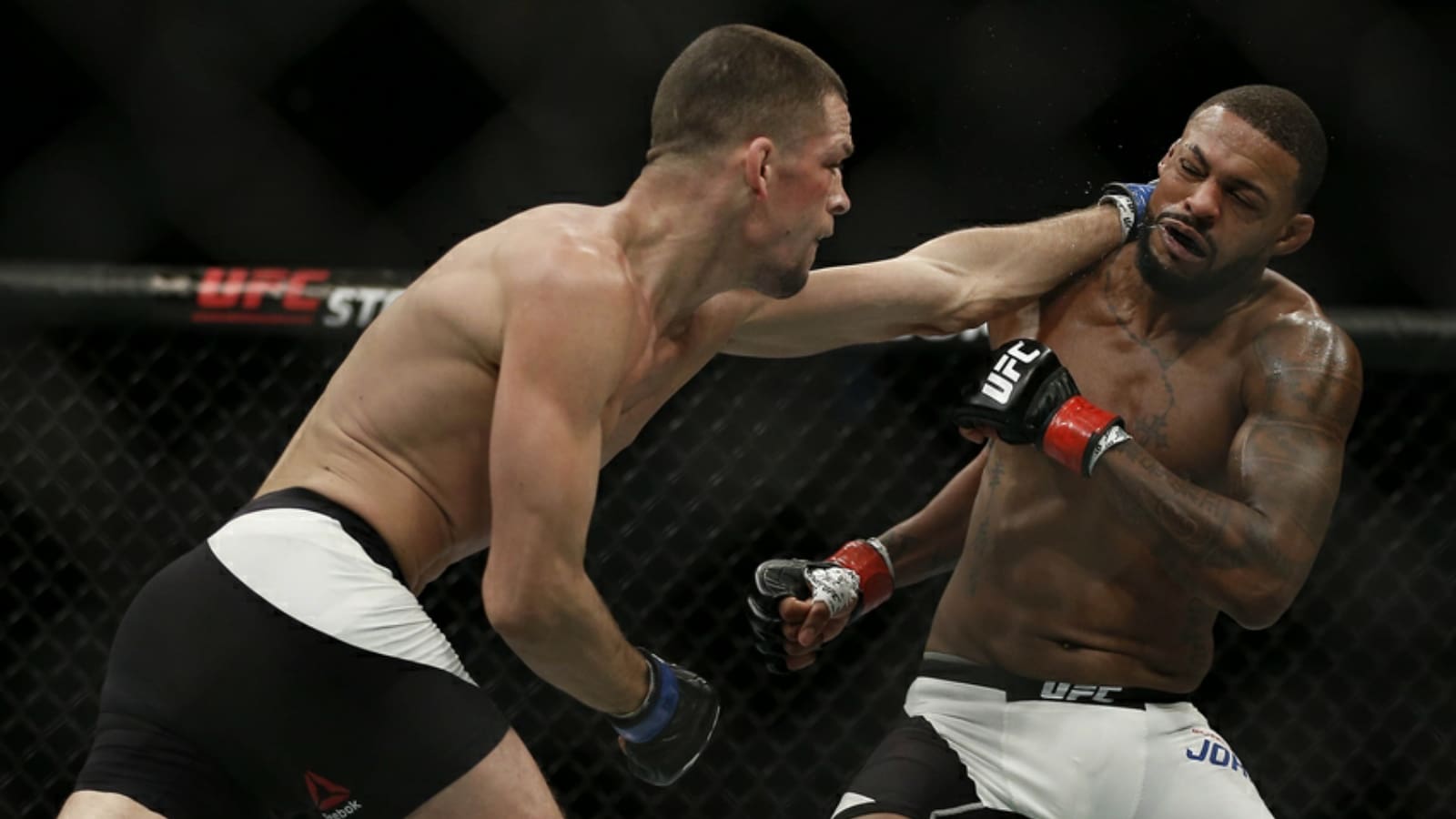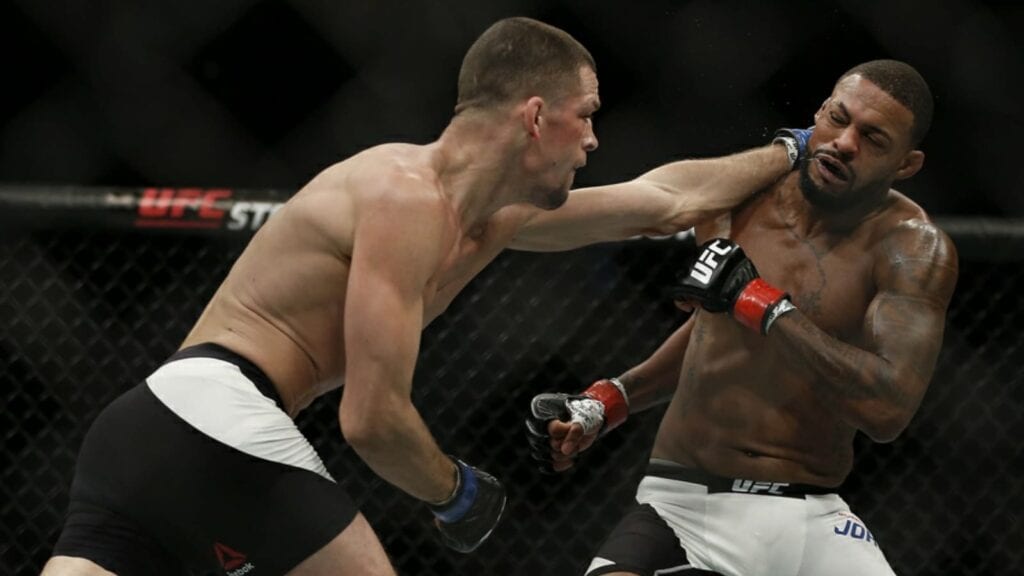 2. Nate Diaz's step back two-piece combo
It would be very disrespectful to reduce Nate Diaz fighting style to just his "gangster" attitude. There is years of hard work that goes behind his success. While Nick Diaz was a fighter who rushed at his opponents applying the pressure making it seem like he's chasing his finish. Nate seems to be quite opposite of that. While many consider both the fighters inseparable in their fighting, that is not true.
Nate is more of a boxer. One can say that he has an adapted, improvised style of boxing. He looks to attack his opponents from the outside. The first fight against Conor McGregor is a perfect example. In the fight, we can notice that Conor was in threat of a jab almost the entire time both the fighters were on their feet. His reach again plays a major factor in this.
Nate has his left leg trailing as he invites the Irishman to step into his range and always lands a successful jab in that zone. He uses his leading leg (right) as a base while his trailing leg (left) acts as the maneuver to invite his fighter. This sure does make most of Nate Diaz fighting style.
3. Nate Diaz's mentality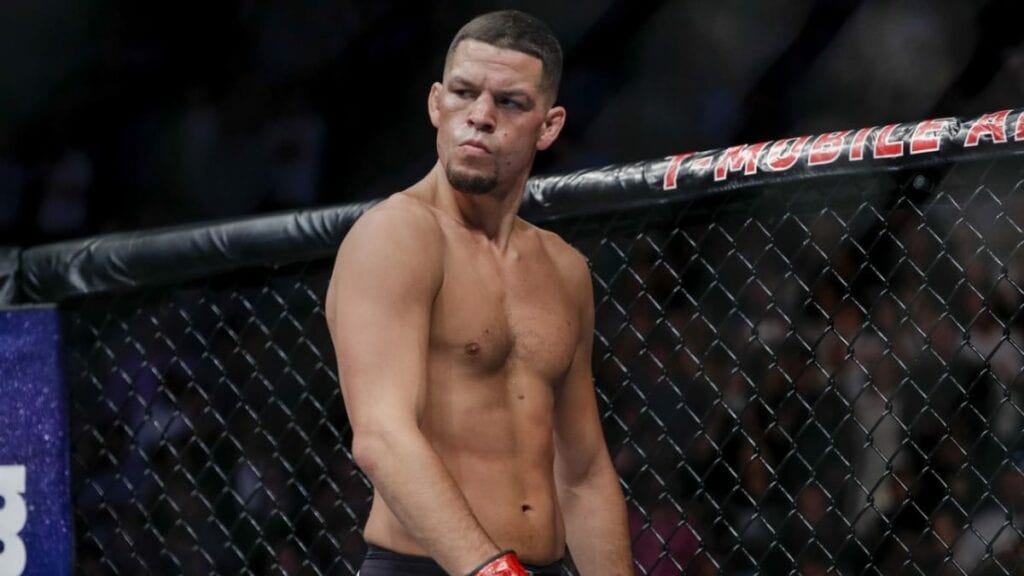 A Diaz brother fight isn't complete if there ain't some wild sh*t that goes down when it happens. Nate Diaz's attitude in and out of the octagon has got to be some of the most badass things ever a fight could have. Nate Diaz always looks like he's not afraid to get hurt and is in there with his opponent with no fear. One does not simply have the guts to "slap" an opponent with elite level of skills unless they're the Diaz brothers.
Nate has been cut, torn, and has had blood gushing out near his eye and it never stops that man from going at his opponent. Nate Diaz fighting style is backed up by his endurance and conditioning. He is fearless in the octagon for a reason. The Stockton Gangster is now scheduled to fight Leon Edwards at UFC 263 which will be an interesting fight to watch stylistically.
Also read: How Nate Diaz has an advantage over Leon Edwards at UFC 263?