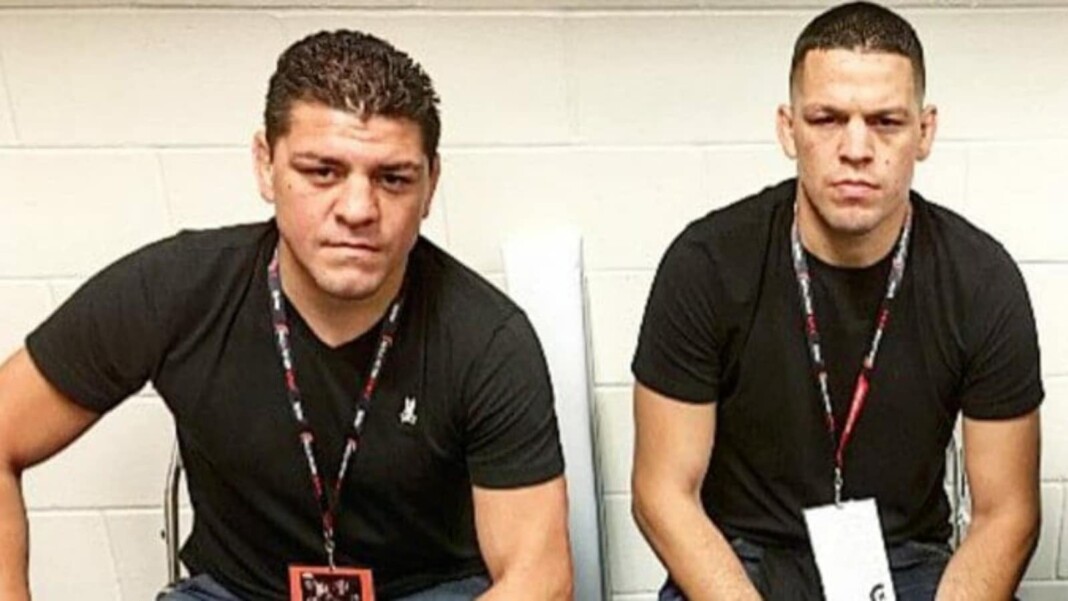 Nate Diaz has released footage of his brother Nick Diaz in the lead up to UFC 266 rematch against 'Ruthless' Robbie Lawler. The older Diaz, Nick, made his long-awaited return to the sport of MMA after almost 7 years. He had previously competed on the 31st of January at UFC 183, against Anderson Silva.
Nick Diaz was set to run it back against old foe Robbie Lawler – an opponent he had fought 17 years back at UFC 47 in April 2004. Diaz had knocked out Lawler during their first match. 'Ruthless' was out to see revenge at UFC 266. The fight was for 5 rounds – a non-title fight.
The rematch got off to a flying start. A barrage of strikes was traded by both the veterans. Two rounds of back and forth – just what the fans needed. However, early in round 3, a load of hard shots followed by an uppercut had Diaz on his knees. He didn't respond to the referees call, and eventually lost via. TKO due to retirement.
Nick Diaz walks out to a massive crowd pop
The video shows Nate, Nick and their crew entering the arena. Nate wades through the crowd, catching up with fans and posing for selfies. He then shakes hands with Chuck Liddell backstage. The camera then pans to Nick striking the pads and hitting the mats, preparing for the rematch.
And then, Nick walks out to a massive crowd pop. The fight ends in a defeat for Nick. Lawler then pays his tribute and acknowledges how great a fighter the 'West Coast Gangster' is. The video ends with a dejected and busted open Nick backstage.
Nick Diaz is not done yet. He hasn't announced his retirement. He might have one or two fights left in his tank. But the question is, who will his opponent be?
Also Read: UFC Vegas 38: Santos vs Walker prelims results
Also Read: Alex Oliveira net worth, MMA career, Endorsements, Girlfriend, Parents and More