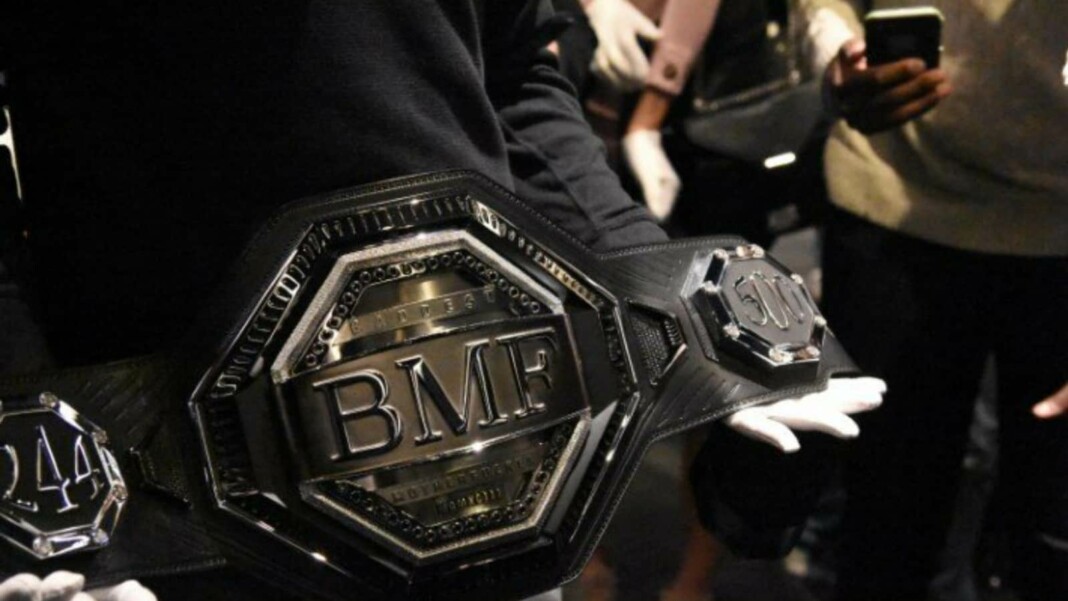 Nate Diaz and Jorge Masvidal are two of the biggest names of the UFC Welterweight division and destiny has tied them together when they fought for the BMF title introduced by Dwayne Johnson on UFC 244.
They collided with each other in the main event of UFC 244. The promotion put a lot of effort into hyping this fight and 'The Rock' himself promoted this newly introduced BMF title on various occasions. He even appeared in the weigh-ins ceremony of the fight.
When these two heavy-hitting welterweights entered the Octagon, they delivered sheer violence. Nate Diaz and Jorge Masvidal tore each other apart for three rounds and at the end of the third round, Nate suffered a brutal cut on his eye.
The doctor declared him unfit to continue further and Nate faced the second TKO career of his life in this fight. Jorge Masvidal won the BMF championship and Nate left the Octagon with a loss in his record.
Nate Diaz and Jorge Masvidal, what future holds for both of them?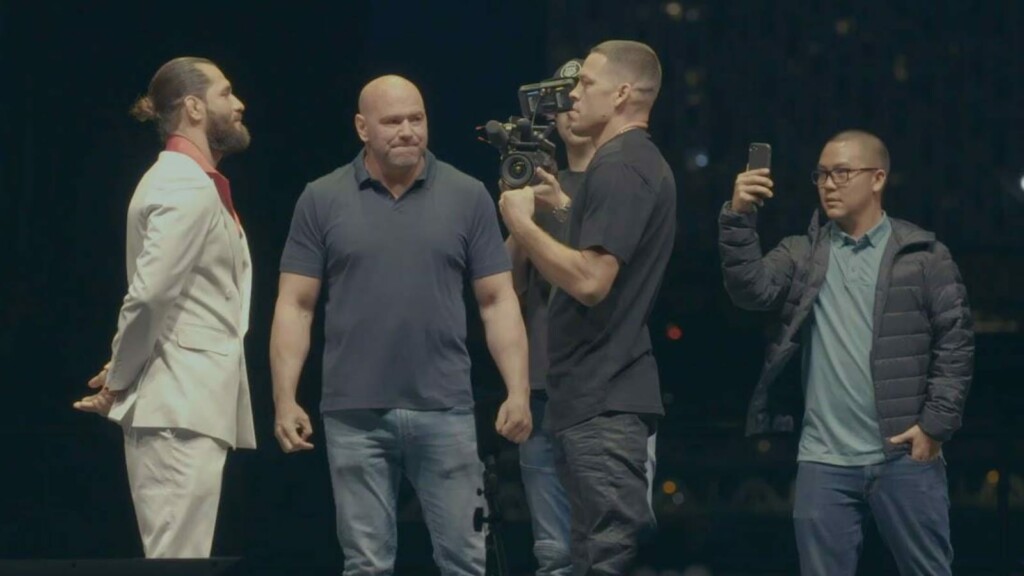 After this fight happened, things have changed drastically in the promotion. Jorge Masvidal faced two consecutive losses against the UFC Welterweight champion, Kamaru Usman. First at UFC 251 and then a TKO loss at UFC 261.
These two losses pushed him at number 7th in the Welterweight division rankings and now the title is much far from his range. He needs at least two major victories against the top 5 ranked fighters to fight for the title once again, which is going to be a really difficult task for him.
Nate Diaz is making his comeback inside the Octagon against Leon Edwards at UFC 263. Edwards is ranked number 3rd in the Welterweight division and a win in this fight can very well provide Nate the opportunity to challenge Usman for his title next.
Masvidal's time seems to be gone and since his BMF title win, he didn't win even a single fight. Diaz can look for some big fights in the division after his fight against Edwards and this can even lead him to fight for the title.
Jorge Masvidal also showed interest in fighting again with Nate Diaz after he announced his comeback and put the BMF title on the line. This means 'The Stockton Slugger' holds the opportunity to show who is the real BMF in UFC.
Also Read: Know why "Stockton Slugger" Nate Diaz slapped Dana White.