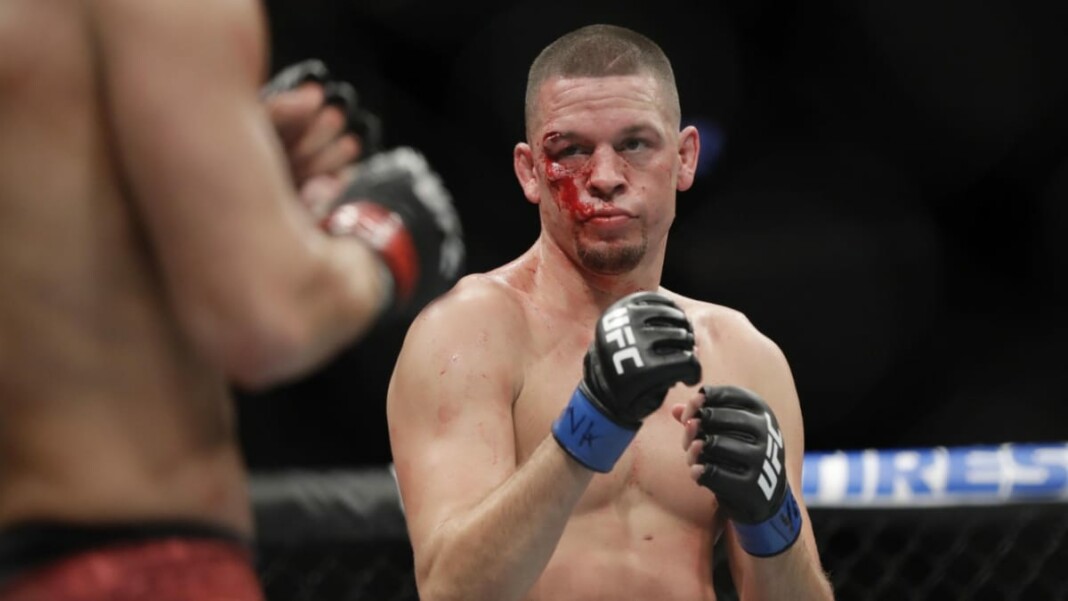 Nate Diaz wants nothing but the cream of the crop for his next fight in the octagon. The welterweight from California has been thrown in the mix with a bunch of fighters and Diaz is clearly not happy so far.
The way Nate Diaz gets to pick his opponents you'd believe he was coming off a winning streak. But Diaz is coming off a unanimous decision loss against Leon Edwards at UFC 263. Despite losing the fight, Diaz stunned Edwards and the whole crowd by almost knocking out his opponent. Only Diaz could pull off something like that in the last seconds and take the headlines for himself. Since that fight, Diaz has been thrown in the mix with some of the best welterweight fighters and even superstars from the lightweight division.
In a recent tweet, Nate put out a statement saying, "I'm fighting top 4 minimum. Don't be dragging me into your guys deals." According to the UFC welterweight rankings, Colby Covington, Gilbert Burns, Leon Edwards, and Vicente Luque are the only options available including the champion Kamaru Usman himself. Diaz With Covington and Usman fighting their own battle. That leaves Diaz with only the Brazilians.
Who will fight Nate Diaz next?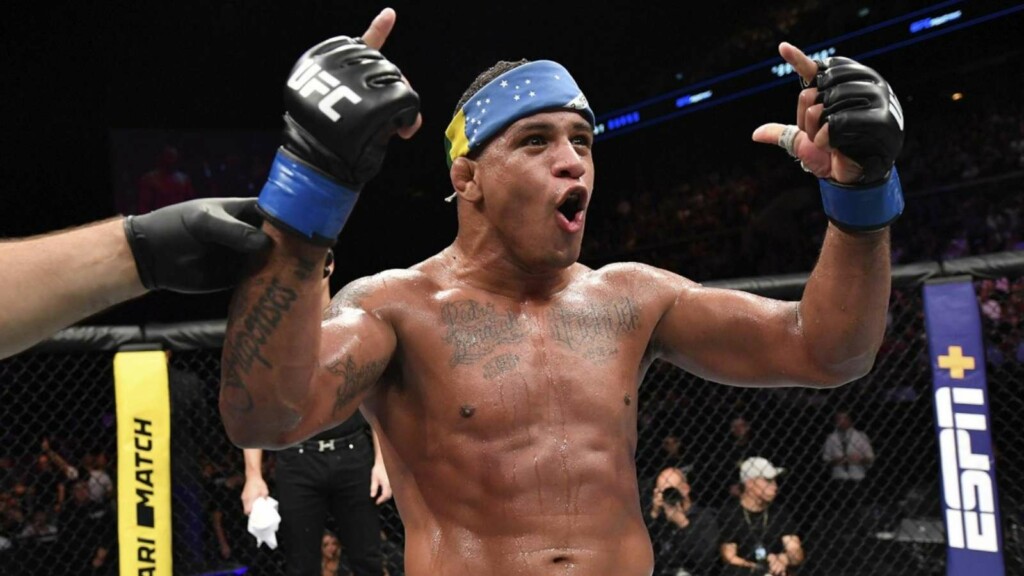 For a while, everyone believed Vicente Luque, who is ranked at #4 landed the jackpot with Nate. The Brazilian was potentially the next opponent for the fighter from California. Both Nate and Luque had some great exchanges on Twitter leading everyone to believe the matchup was going to be confirmed. But recently, Diaz revealed there was confusion between the two parties and the promotion in making this fight happen.
Gilbert Burns is coming off a unanimous decision win against Stephen Thompson. Burns is also a former welterweight title-contender and is looking to get back his shot at the title. Looking at how the welterweight division is lined up, it is fair to say that Burns has to wait for his second chance at Usman. Gilbert also has called out Nate previously and is hoping to get the "big money" fight.
Who would you like to see Nate Diaz face in his next fight?
Also read: What happened to Khamzat Chimaev's lip? Why did Conor McGregor call him rat lip?