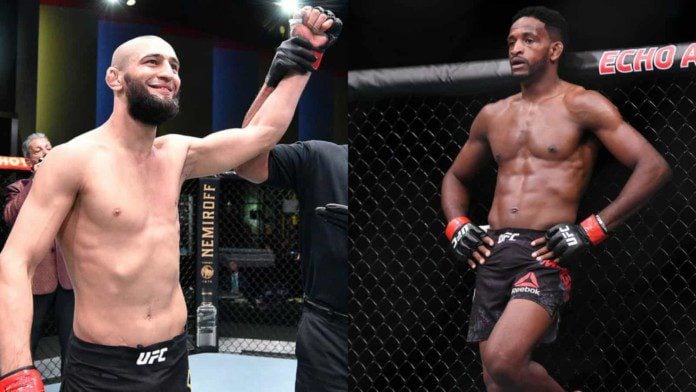 While most of the welterweight division would dread fighting the rising superstar Khamzat Chimaev, Neil Magny believes fighting the fighter from Chechnya wouldn't be a big deal.
Since Khamzat Chimaev's debut, Neil Magny has been one of the fighters to have confidently called out the "Borz" for a scrap inside the octagon. Neil is a veteran of the sport who has been through ups and downs in the UFC, taking on Chimaev inside the octagon wouldn't be a big deal for the welterweight fighter.
Neil is currently sitting at No.7 in the welterweight rankings and a fight against someone exciting could see him jump up the rankings and get close to a title fight in a division that is absolutely stacked. Neil has been in the UFC since 2013 and has fought against some of the best in the division.
In an exclusive interview with MMA reporter Vladimir Gornostaev, Neil said, "I love to go to the UFC octagon and show a good fight. Fights do not allow me to relax, I am always in a crazy rhythm." This explains why Magny would like to fight someone like Chimaev because nothing gets crazier than fighting the "Borz".
Neil Magny is ready to accept Khamzat's challenge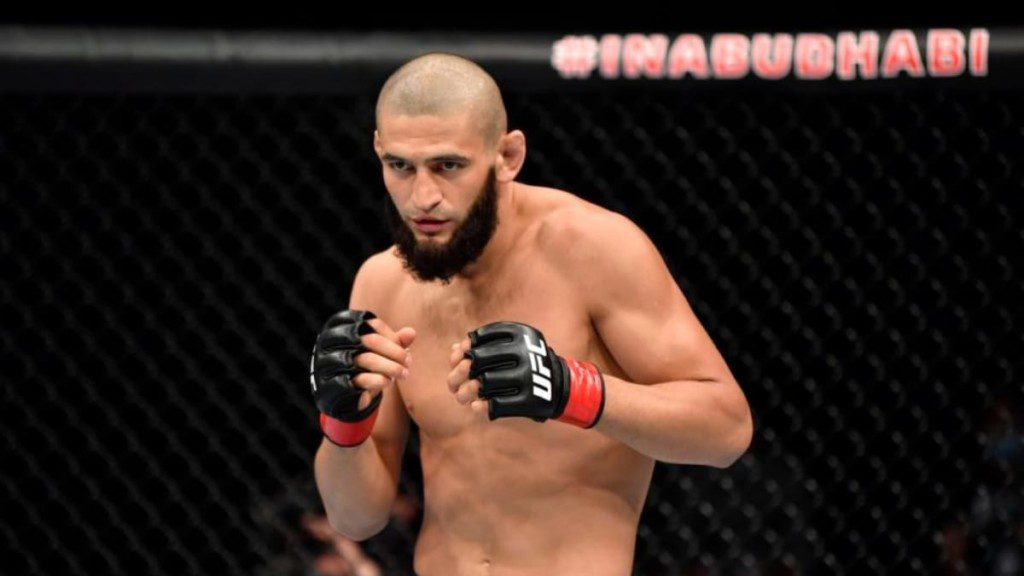 Khamzat has called out damn near everyone in the UFC roster and Neil is no special. Both Magny and Chimaev have previously gone back and forth but the fight has never come close to being real. Khamzat is coming off a stunning win against Li Jingliang and is currently looking for a fight that could get him close to a title shot.
Chimaev is currently ranked at #11 in the recently updated welterweight rankings. A fight with Magny sure does push him up the rankings and Magny is very open to the fight too. "Yeah, I don't care when to enter the octagon with Khamzat. I am ready to fight him any day of the week. When he is ready for battle, I will be in touch, I will be ready to accept a challenge from him," said the UFC veteran Neil in his recent interview.
Also read "I want to go to war against a guy like Chimaev," Neil Magny offers a fight to Khamzat Chimaev on 18th December fight card