Late Abdulmanap Nurmagomedov is considered one of the most popular coaches when it comes to the world of combat sports. Dagestani is the father of former UFC lightweight champion Khabib Nurmagomedov and has great respect in MMA.
His teachings have helped many students from that region to learn sambo, freestyle wrestling, and MMA. However, he was known for his tough training methods. In one of his interviews, Nurmagomedov mentioned how he doesn't like when young aspiring fighters question his teachings.
He said: "Maybe my methods don't fit some individuals. I'm sort of a dictator in this regard. I don't understand when 15-16 years old young people make objections to 55 years old distinguished coach. 'Maybe another way is better. Can you imagine that? I say 'Show them where the exit is. People come here for advice and to learn. If I gave you my advice, pointed your mistakes out, corrected them, and told you how to do. They have to do it. When coming to my gym…doesn't have the right to object me."
According to Nurmagomedov, he's open to suggestions from his students but it should happen after years of practice. After putting in the hard work he can think about discussing any requirement for changes.
Also Read: Why is Khabib's father respected so much in MMA? The legendary story of Abdulmanap Nurmagomedov
Father's plan: Abdulmanap Nurmagomedov's legacy carried on by Khabib Nurmagomedov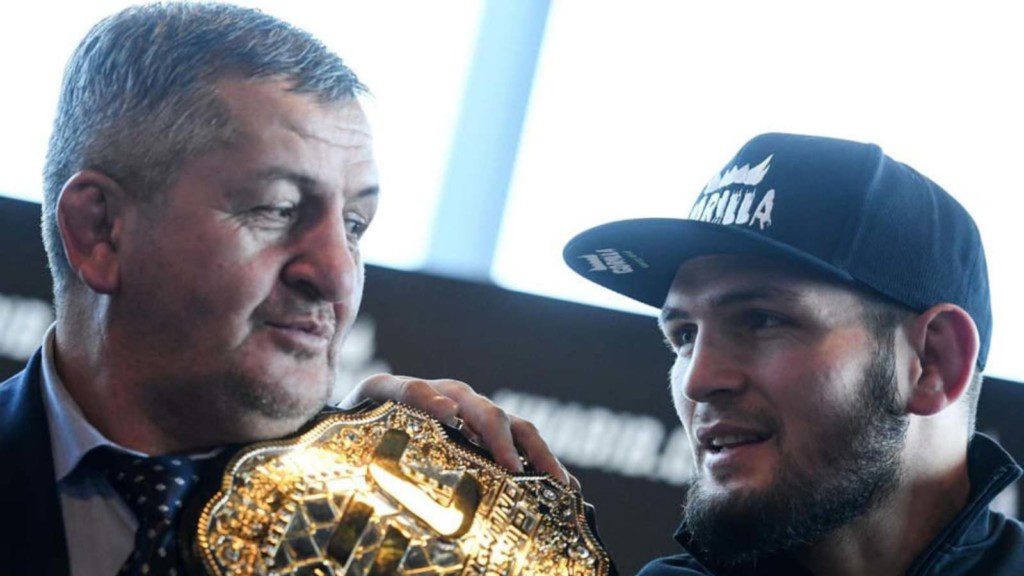 After Abdulmanap Nurmagomedov's death in 2020, Khabib immediately decided to retire from MMA. After his title defense against Justin Gaethje, the 'Eagle' hung his gloves at the top of his game and was undefeated.
However, it wasn't enough and Nurmagomedov became what Abdulmanap was for all of his students. Abdulmanap dreamt of Islam Makhachev becoming a UFC champion and recently at UFC 280, Makhachev beat Charles Oliveira to be the new champion. During his post-fight speech, the fighter gave all the credit to Abdulmanap and Khabib.
Also Read: "Because of his dad"- Gilbert Burns reveals what made Khabib Nurmagomedov indomitable
Similarly, Khabib's cousin Usman Nurmagomedov captured the Bellator lightweight title by beating Patricky Pitbull. The dominance of these Dagestani guys is unmatchable and most of the credit goes to the system that Abdulmanap built during his time.
Also Read: "Put your phone away"- Coach Javier Mendez warns 'assistant coach' Khabib Nurmagomedov against watching videos during training