Aljamain Sterling and TJ Dillashaw seem to be in a perpetual state of delay when it comes to facing each other but for the first time, it may be for the better. Initially, the two were supposed to feature as the co-main for the UFC 278 Usman-Edwards card. It was later scrapped and pushed further to UFC 279 so the card could feature a championship bout.
Even before the fight was officially announced in any capacity, Aljamain Sterling spread concerns if he would be willing to face TJ Dillashaw. The champion stated grievances about his pay but moreover was unwilling to face Dillashaw as he considered him "a cheat" Dillashaw recently returned from a long hiatus, the reason for which was that he tested positive for banned substances.
However, the latest developments featuring Khamzat Chimaev and Nate Diaz being the headliner for UFC 279 sent the MMA world into a frenzy as that would mean a championship fight would be the co-main event for a regular pairing. Thankfully Hunter and the rest of the UFC brass have made the perfect decision to move this fight, to what is hopefully its final destination.
Related: "Goin' to face Islam Makhachev"- Charles Oliveira confirms his title fight against Islam Makhachev at UFC 280
Aljamain Sterling and TJ Dillashaw to headline UFC 280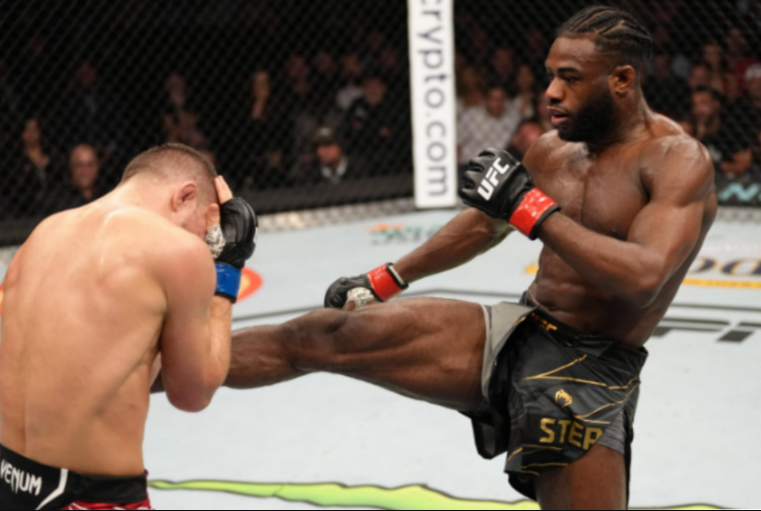 The two will now face off in a packed Etihad Arena, in front of thousands of international fans at UFC 280, Fight Island, Abu Dhabi. The addition of this fight is even more notable when you consider that Islam Makhachev and Charles Oliveira will main event for the vacant lightweight belt. The event will take place on the 22nd of October.
With a feature bout between Belal Muhhamad and Sean Brady already announced for the card, it is already a high stakes affair all around covering various divisions. The addition of this fight will also give American fans something to root for in what will be an international fighter exhibition.
There's even more, recently it was announced that Petr Yan will be welcoming Sean O'Malley to the elites of bantamweight as the young prospect revealed to Ryan Clark that he will be facing the former bantamweight champion in Yan. Aljamain Sterling and Petr Yan on the same card, how crazy is that.
Sterling obviously managed to prove his legitimacy to the entire MMA world when he secured an upset victory over Petr Yan at UFC 273. He soundly beat the Russian in the early rounds securing his victory in the cards despite falling short in the later rounds.
Dillashaw also similarly managed to secure a victory over Cory Sandhagen after coming back from a two-year suspension due to testing positive for Erythropoietin commonly known as EPO. Before that in his final UFC bout, he was TKO'ed by Henry Cejudo in less than 40 seconds.
Also Read: "The fight that people wanted," Sean O'Malley vs Petr Yan bantamweight bout scheduled for UFC 280 in Abu Dhabi
Also Read: "Might get ugly" Pros react to Nate Diaz and Khamzat Chimaev in controversial matchmaking for UFC 279