Aljamain Sterling is insistent on not giving TJ Dillashaw a chance to get back to the top as he considers the former champion to be a dirty cheat. The UFC have been targeting a fight between the two, something that the champion is staunchly against.

To catch you up to speed, Dillashaw tested positive back in 2019 for the performance enhancer EPO. He infact tested positive twice, the first being after his bout against Cody Garbrandt and the second during his title bout with Henry Cejudo. Since then he has been on a lengthy suspension and only came back to the sport in July of last year. While not all dominant, Dillashaw was able to scratch out a controversial decision victory against fan favorite and former title contender, Cory Sandhagen. During the bout TJ suffered a knee injury that would keep him out of action for the rest of the year.

The UFC had it's eye on making a bout between TJ and Petr Yan when Aljamain Sterling spoiled the party and was able to gain an upset victory over Yan in their rematch for the bantamweight strap. While Sterling has been willing to defend his title he believes he needs to be on a better contract while doing so. The champ has made his frustrations clear ever since rumours of the bout against Dillashaw being finalized have surfaced.
Related: "We're not fighting"- Aljamain Sterling subtly suggests his fight against TJ Dillashaw might not materialize
Aljamain Sterling doubts TJ Dillashaw's skill set, says his career was started and ended by steroids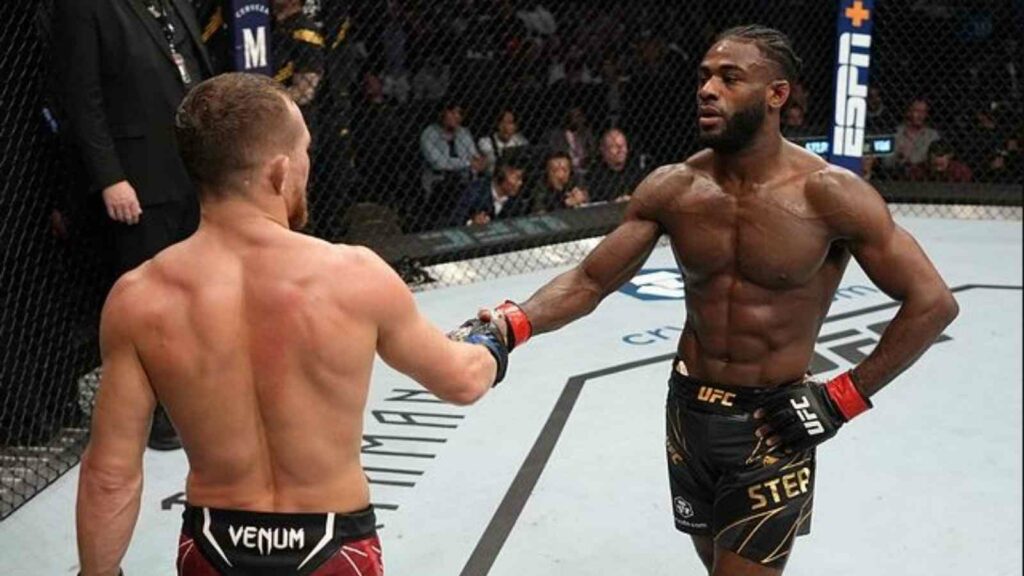 Sterling even offered former champion looking to make a return, Henry Cejudo a chance to take TJ's spot against him. On Twitter the champ laid out his reasons for not agreeing to a fight when asked by a fan if mutual respect should exist among the two bantamweight greats.
Sterling said, "F**k him. I don't respect dirty cheats in my weight class." Sterling the reignited the debate of how many win by TJ were drug free victories saying, "Acts like he's been beating guys on just skill. Nah bruh, you a cheater and been a cheater."
Sterling ended the rant by replacing profanities with his nickname. He said, "Funk him frfr" referring to the former champion. The two are being targeted to fight at UFC 279 however Sterling refuses to sign the contract.
Also Read: "If Henry steps up" Aljamain Sterling alludes to a lucrative Henry Cejudo fight and puts TJ Dillashaw on hold
Also Read: "My body was not responding" – Aljamain Sterling was terrified of 'Ninja' Zabit Magomedsharipov's 360 kicks