Aljamain Sterling, recently got all the respect and attention which he deserves after defending his bantamweight title against Petr Yan at UFC 273. Before the fight, most fans were expecting the fight to be one-sided and Yan would absolutely dominate it. However, Sterling shocked the world, registering a clear decision win against the former champion.
In the fight, Sterling outwrestled Yan and didn't give the fighter any chance to put forward an impactful performance. After proving that he is the best in the division, Sterling is now all set to defend his title against TJ Dillashaw in the upcoming months.
Read More: Aljamain Sterling drops an interesting piece of advice for Sean O'Malley for his fight against Petr Yan
"I'll tell him to knee me" – Aljamain Sterling funnily responds to his fan who doesn't want TJ Dillashaw to lose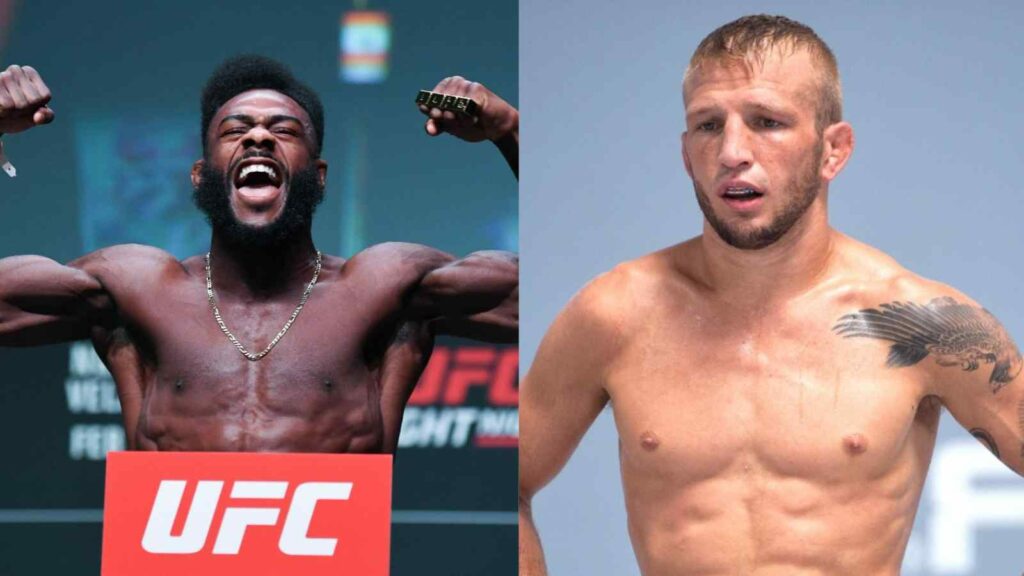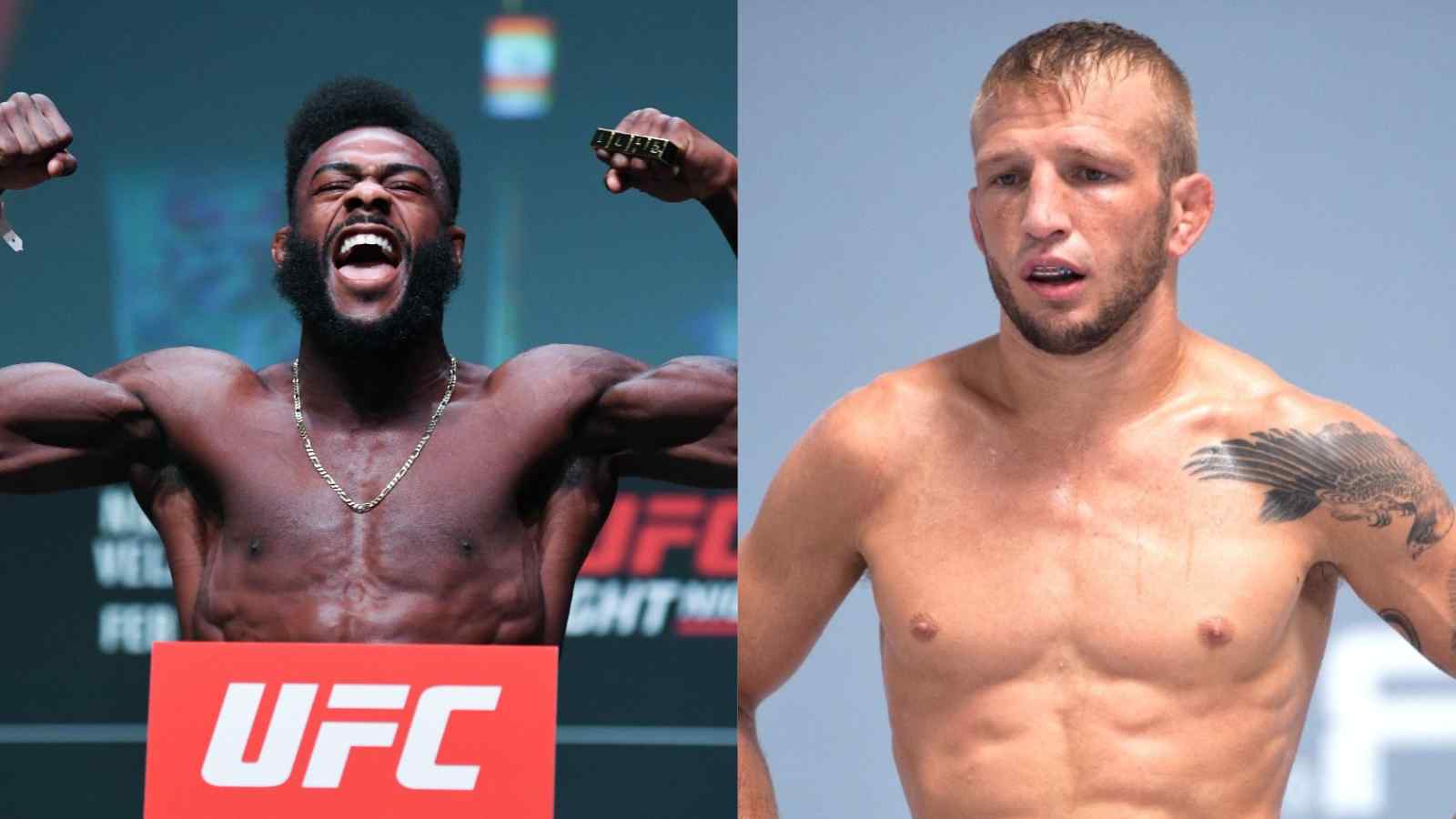 Recently, Sterling was found having a conversation with a twitter user and the series of tweets were very entertaining.
A user had a rather peculiar thought which he asked Sterling through a tweet. The tweet mentioned that the fan wants Dillashaw to win but doesn't want Sterling to lose. He asked,"
I want TJ to win but I don't want you to lose. do you mind just drawing instead?."
While responding to this question, Sterling hilariously stated that he could ask Dillashaw to do a knee strike while Sterling will be down on the mat. By doing this the fight will easily get disqualified and it would end up as a no contest.
"I'll tell him to knee me in the head when I'm down. Problem solved 🙃," wrote Sterling.
Sterling was sneaky enough to put a joke with the comment on how his first fight with Yan went at UFC 259. In that fight, Yan was disqualified for landing an illegal knee which cost the Russian his championship title.
Although, it is a really good way to end the fight between Sterling and Dillashaw in a draw, it is certainly the last the challenger would want to do in that fight. Nevertheless, it is surely going to be an amazing fight when both these fighters face each other with the bantamweight title on the line..
Also Read: "This gets me excited" – Aljamain Sterling gets hyped for fight against TJ Dillashaw after fan posts compilation of the former champion
Also Read: Aljamain Sterling and TJ Dillashaw postponed yet again, shifted to a captivating UFC 280 Card in Abu Dhabi