UFC bantamweight champion Aljamain Sterling is at the top of his world after having secured the undisputed status as a world champion in the rematch against former champion Petr Yan and is now looking ahead to the conquest. Sterling defeated Yan in his last fight via split decision overcoming a ton of hate coming from MMA trolls and a critical health issue that required urgent surgery. Yan has expressed strong desires for a trilogy against Sterling as he believes he won the fight.
But only time will tell who and when Sterling will fight next. Meanwhile, Sterling is busy trolling the trolls over the internet now and attending shows and events with his belt. In the top 5 positions of the bantamweight rankings right now, we got Yan, former 2-time bantamweight champion TJ Dillashaw, former UFC-WEC featherweight champion Jose Aldo, Cory Sandhagen and Marlon Vera. Putting each opponent against Sterling comes as a classic striker vs grappler's match in MMA.
Also Read: "Almost every UFC fight," Aljamain Sterling talks about the impact of the brutal neck injury on his MMA career
Aljamain Sterling reveals the hardest fight in all for him amongst the top bantamweights in the world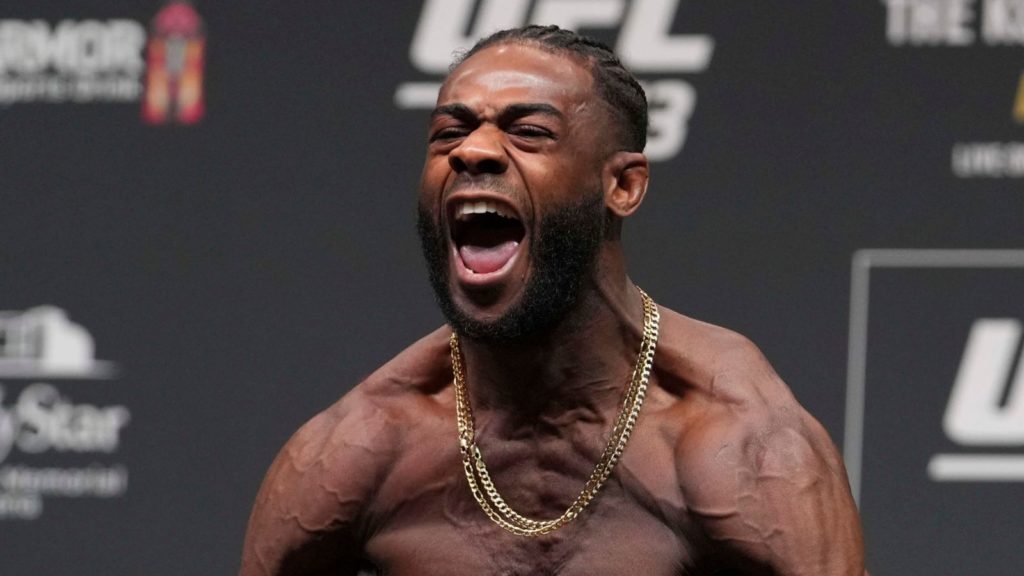 Sterling hopped on the Joe Rogan Experience to talk about his life in general, his UFC career so far, the critical neck injury that he overcame with successful surgery, and much more. In between all of this, Sterling also talks about who he would want to fight next if he desires an opponent and doesn't leave it up to UFC's matchmaking.
"I think [the UFC] knows who's the money fight and who moves the needle," says Sterling "I don't know if it's Aldo who moves the needle. I know T.J. definitely moves the needle — you can ask USADA. Then Cejudo, so there are options… If I'm going, to be honest, if I just want to fight, then which one would be the best for my legacy? I think T.J. or Aldo in terms of like, 'I fought this guy. For some reason, I feel like the hardest fight out of all of them is Aldo," Sterling concludes [h/t MMA Fighting]
What do you make of Aljamain Sterling's desirable options? Who do you think is best for his legacy? Moreover, what do you make of Sterling taking a subtle hit at TJ Dillashaw for his PED use for which he was suspended for 2 years? Who do you think is the most promising prospect that would fight for the bantamweight title in the future?
Also Read: "Never won a belt without steroids "- Paddy Pimblett reacts to the criticism received by TJ Dillashaw on his work ethic
Also Read: "We should get a chance"- Jairzinho Rozenstruik dismisses Jon Jones vs Stipe Miocic as the fight to make for the interim title