Anthony Smith talks about the main event of UFC 275! Jiri Procházka and Glover Teixeira headlined UFC 275 this weekend and it turned out to be a massive fight. Teixeira was defending his light heavyweight title for the first time since winning it from Jan Błachowicz. The fight had everything that fans would have expected, it was thrilling, exciting, brutal, and technical as well.
Both the fighters were not in a mood of holding back and didn't shy away from getting into nasty exchanges. Both took heavy shots and were still standing like rocks. After five rounds of back-and-forth action, many thought the fight would go to the judges. The Czech managed to submit the champion 30 seconds from the last bell.
Jiri's finish over Glover will be marked as the second latest finish in UFC championship history with less than 28 seconds to go. The finish couldn't have come any sooner as the official scorecards revealed two judges scoring the close fight in favor of the Brazilian. Pros and fans alike were stunned by the performance put forth by both athletes and were legitimately left speechless after the historic win.
Related – "Greatest Sport on the Planet" Fans react to Prochazka's late submission victory over Glover Texiera at UFC 275
"They just made terrible decisions"- Anthony Smith believes both Jiri Prochazka and Glover Teixeira performed terribly at UFC 275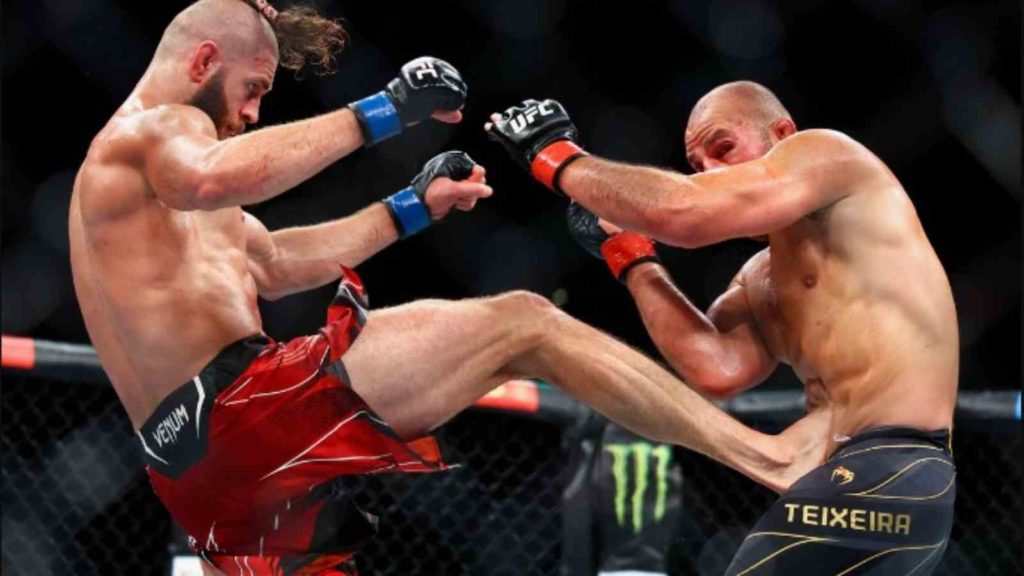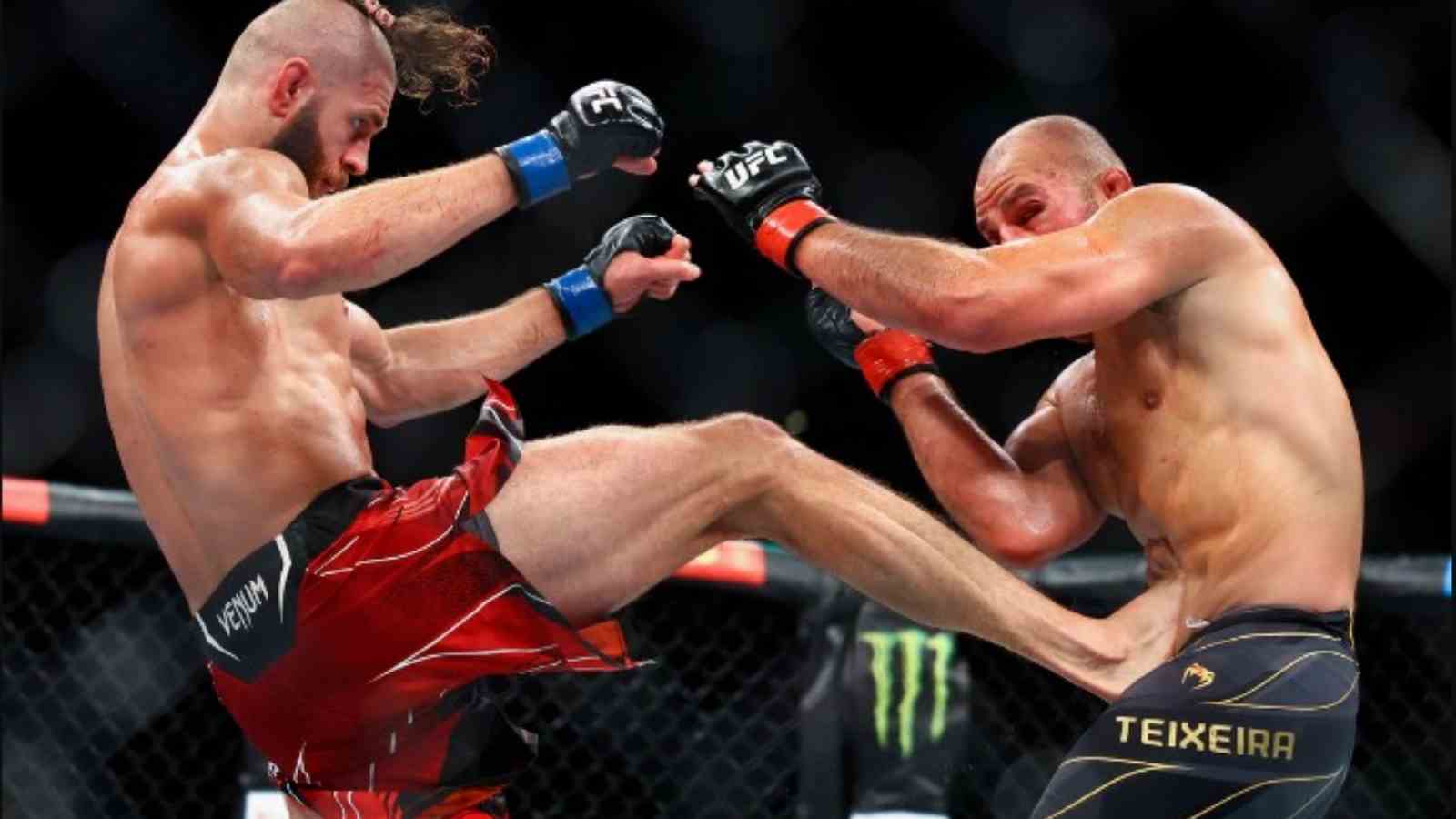 While many considered it to be the best light heavyweight fight of all time, former title challenger, Anthony Smith claimed it was a terrible performance from both the competitors. He talked about this fight on The MMA Hour, he said, "To be honest, I think both of those guys had the worst performances of their life at the same time."
He added, "I really do. For the first time, Glover looked a little old. For the first time in a while, because that's not the Glover I got. That's not the one Thiago Santos got. I don't know who that guy was, but fortunately for him, I think Prochazka had one of the worst performances he could have possibly had too."
"They just made terrible decisions. Like the fight IQ, if you would have put it together, it wouldn't have been in the double digits during the fight. They both just didn't fight smart at all. Before anyone roasts me for talking s*** or talking bad, I'm not being critical. I think that they both fought with bravery, but I'm also an analyst and I can analyze their performances and they were awful," Smith concluded.
Also read – "Not talking trash"- Ali Abdelaziz backs his client Kamaru Usman to overcome Jan Blachowicz, Jiri Prochazka and glover Teixeira in a fight
Also read – UFC 275 referee Marc Goddard reveals why Jiri Prochazka tapped during fight against Glover Teixeira