While Israel Adesanya is in verbal warfare with the massive criticism of his performance at UFC 276, Chael Sonnen decided to shield "The Last Stylebender" through his take. Adesanya, the current UFC middleweight champion fought Jared Cannonier at the main event of UFC 276, the result of it being a fifth successful title defence against another challenger. However, fans were baffled by Adesanya not delivering the way he was selling the fight.
Adesanya, a former GLORY Kickboxer is currently the #3 ranked fighter on UFC's pound-for-pound rankings. Adesanya has defeated the likes of Cannonier, Robert Whittaker, Marvin Vettori, Yoel Romero, Derek Brunson, Anderson Silva, Kelvin Gastelum, Brad Tavares and many more. Adesanya, who's managed by Paradigm Sports, is also one of the highest-paid athletes in the UFC as well as the fastest rising Youtuber from the martial arts community.
Also Read: "He wasn't stupid or stubborn," Chael Sonnen defends Sean Strickland on the latter's devastating loss at UFC 276
Chael Sonnen remembers the likes of Georges St-Pierre, Brock Lesnar to defend Israel Adesanya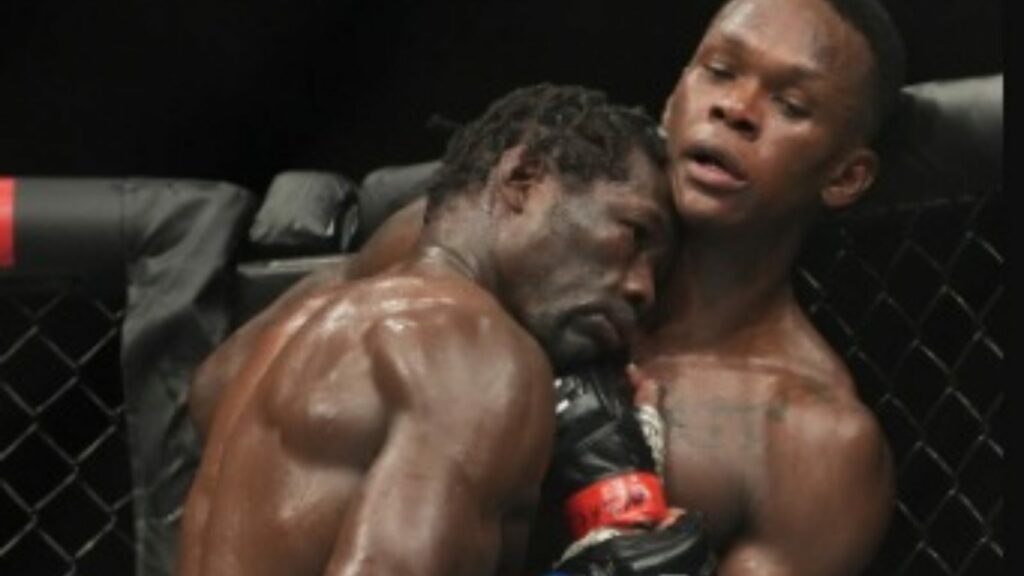 It was in multiple media appearances during the fight week of UFC 276 when Adesanya said that he was going to "fuck up" Cannonier. However, even though Adesanya won the fight with a huge unanimous decision, the slow pace of the fight got fans leaving the arena before the last round. And Cannonier, who was a massive underdog, managed to have some moments of his own during the fight as well. This put out a huge shade of overlook on Adesanya's other victories which were a flawless presentation of highlights. Sonnen decided to react to the whole situation with a priority of understanding the audience's mindset.
"We say as a community we want to see guys 'stand and bang'," says Sonnen "Like that phrase has been around since the Ultimate Fighting Championship has been around but then the biggest star in the sport, the one that drew more money is Georges St-Pierre, who did everything but stand and bang. Another anomaly that drew and sold more than anybody else is a guy named Brock Lesnar… he did anything but stand and bang, so it's just very tough to be happy, isn't it?" he concluded.
The phrase "stand and bang" refers to a situation where 2 fighters constantly engage in a reckless back and forth of powerful strikes. What do you make of the entire situation going around Israel Adesanya? Do you resonate with Chael Sonnen's thoughts? Who do you think should Adesanya fight next? Most probably, Adesanya is likely to fight his arch-nemesis from his kickboxing days, Alex Pereira for the first time in an MMA cage for his next and sixth title defence. Pereira already has 2 wins over Adesanya through kickboxing, how do you think an MMA fight would go between the two?
Also read: Patricio Pitbull requests donations to assist a fellow fighter who was involved in a car accident
Also Read: "Keep doing you"- Robert Whittaker motivates Sean Strickland after devastating loss to Alex Pereira at UFC 276