Charles Oliveira and Islam Makhachev are set to headline UFC 280 in Abu Dhabi. The long-awaited bout will take place in Abu Dhabi, where the two will challenge for the vacant lightweight title. While Charles may not speak English to a level where he can trash talk, his monologues and interviews in his native language of Portuguese are something special.
While the bout is in Abu Dhabi, it's technically home territory for Islam, considering the number of Muslim fans. However, that does not concern Oliveira. The fact that Islam got a title fight after defeating an unranked competition, is also not lost on Oliveira, but surprisingly that too is not his biggest problem with Makhachev. It is his "arrogance" that Do Bronx has a problem with.
In a recent interview with MMA Hoje, Oliveira talked about how he feels that Islam and the people surrounding him are sometimes too arrogant in the fighter's abilities. Moreover, he feels this would ultimately be the reason for his(Makhachev's) downfall.
While Oliveira has had a questionable record enroute to the title, his performances ever since the belt was introduced in his career have been nothing short of magical. Exciting and dangerous fights that somehow end up in his favour despite initial scares.
Related: "He goes out there to finish him," Michael Chandler predicts UFC 280 title fight between Charles Oliveira and Islam Makhachev
Charles Oliveira is confident that Islam Makhachev and Khabib Nurmagomedov are overlooking him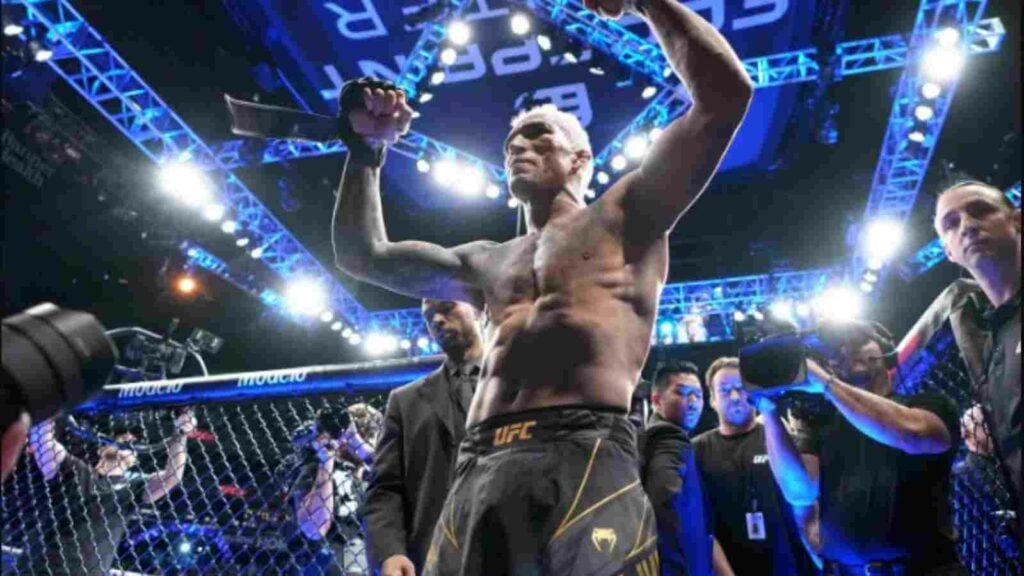 But despite his title run, he still fails to gain the respect of Islam and his camp, more notably Khabib, who has dismissed Oliveira's abilities in multiple interviews. Today Charles decided to fire back and let it be known how he feels to about the Dagestani camp.
"There's one thing I want to tell you, write it down, they're being arrogant and that's what will kill them. The arrogance from their manager, former fighters, their arrogance will kill them" said Charles specifically calling out Ali Abdelaziz and Khabib Nurmagomedov. He continued, "If they come here thinking this is a joke , I'm going to tell one thing, no one will ever hit me harder than life. "
Charles was mentioning his childhood being riddled with violence and disease, him being afflicted with rheumatism and a heart-blowing condition at a very young age. He said that for a child who was never told he couldn't ever walk, he's done pretty well at beating the odds.
"I'm coming to your house my friend, to fight you, to make history and keep my legacy going as UFC Lightweight Champion. Listen to what I'm saying, your arrogance will kill all of you. You're talking a lot of s***, criticizing and talking s***, while I'm here just watching, respecting, " said Oliveira claiming to respect his entire camp from the early days.
He then warned the entire team to be watchful of everything they publicize in the media as it may come back to bite them later. Charles and Islam will headline a stacked UFC 280 card. A victory for Makhchev would take the belt back to Dagestan after a two-year hiatus. If Oliveira walks out with a victory, he would become a two-time lightweight champion in the UFC.
Also Read: "He's all over me" – Dana White reveals why he ghosted Khabib Nurmagomedov about Islam Makhchev's title fight
Also Read: "Wouldn't bet on that fight" – Leon Edwards reacts to Charles Oliveira fighting Islam Makhachev at UFC 280