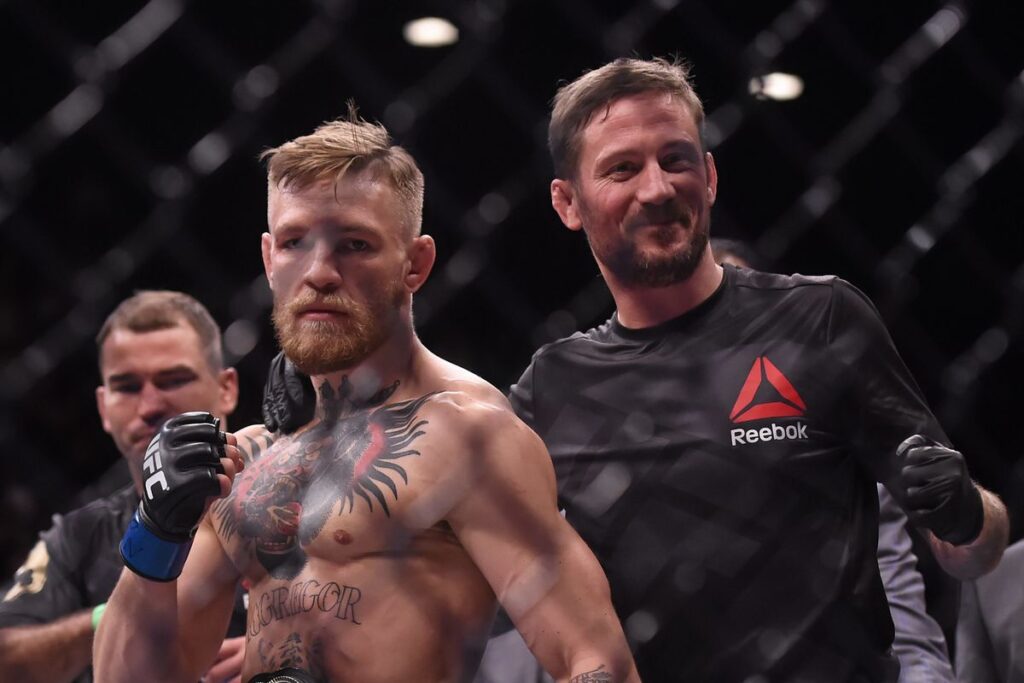 Conor McGregor, who announced his retirement earlier this year could be possibly following Ronda Rousey's footsteps from the octagon to the squared ring. There was no doubt that McGregor was left devastated ever since he wasn't rounded up in a match against Justin Gaethje and reportedly announced his decision because of a lack of interesting fights.
However, The Irishman dropped a hint to be going into WWE as he shared a post from his media company MacLife which had the caption: "McMahon vs McGregor, CEO Flashmatch".
It is no coincidence that WWE and UFC have a common way through, as many superstars have been jumping between the two, time and again. It all started with McMahon's walk to the ring in the iconic style of the McGregor. Earlier former WWE wrestler, now executive vice president, Triple H referred the clash as the 'Billion Dollar Walk' title.
Triple H stated, "I think that Conor McGregor versus Vince McMahon with that Billion Dollar Walk on the line?! I mean, I think that's a match made in heaven"! "The nature of what we do… It lends itself into combat sports. It lends itself into people like Conor McGregor, or others as it [did] with Tyson Fury and did it in the past with Floyd [Mayweather]," as published by mirror.co.uk.
Although McGregor's latest decision on his retirement as received some skepticism as everybody knows and also stated by Kavanagh, it is only up to Conor himself to let everyone know about his comeback and how.