Conor McGregor loves to spoil himself. The UFC fighter got shocked after he spotted a spectator at a UFC event wearing the same shirt he has.
Conor McGregor is a multimillionaire. He ranked #35 in Forbes 2022 list of The World's Highest-Paid Athletes. With all this money, he sure knows how to enjoy his riches. McGregor lives a lavish lifestyle with luxury cars and super yachts. He also is known for his lavish outfits and high sense of style. McGregor likes to present himself well and is always well-dressed. Needless to say, his outfits cost him a lot of money as well.
McGregor once wore a set at his Monaco Grand Prix appearance last year. Reportedly, McGregor wore a whopping $4000 worth Versace outfit at the Formula One event. Thus he was surprised when he spotted the same shirt in the crowd while streaming a UFC fight online. McGregor was watching the Welterweight final between Randy Brown and Kalinn Williams at UFC 274.
"That's my shirt," he shouted amused to see the shirt on one of the guys in the audience. He started laughing and said some incomprehensible gibberish words before saying "Shout out that guy yeah…shout out that guy". Fans point out that McGregor probably knows how much he paid and he is surprised the man can afford the shirt.
Related: "Roids won't be helping" – Conor McGregor's underwear-workout fuels HILARIOUS reaction from netizens
Conor McGregor's appearance at the 2023 Monaco F1 Grand Prix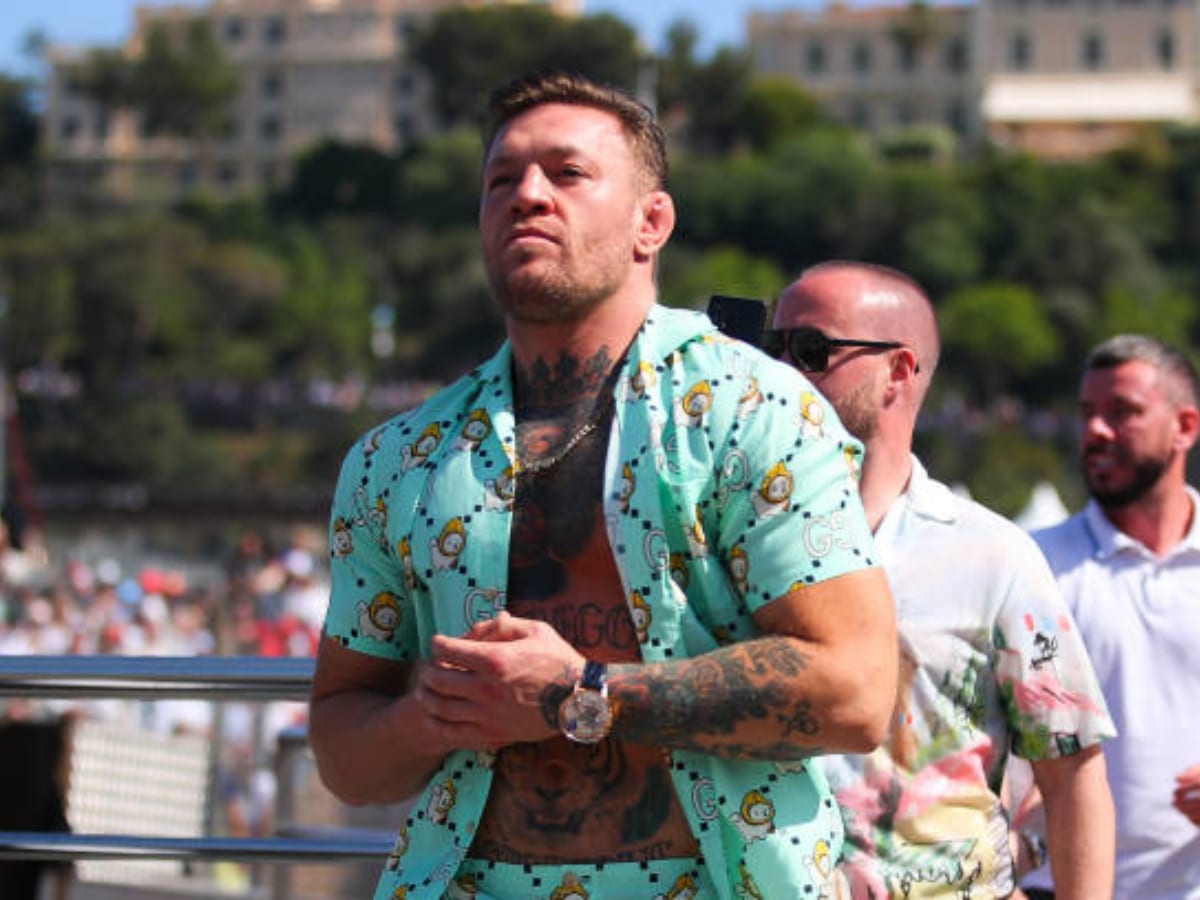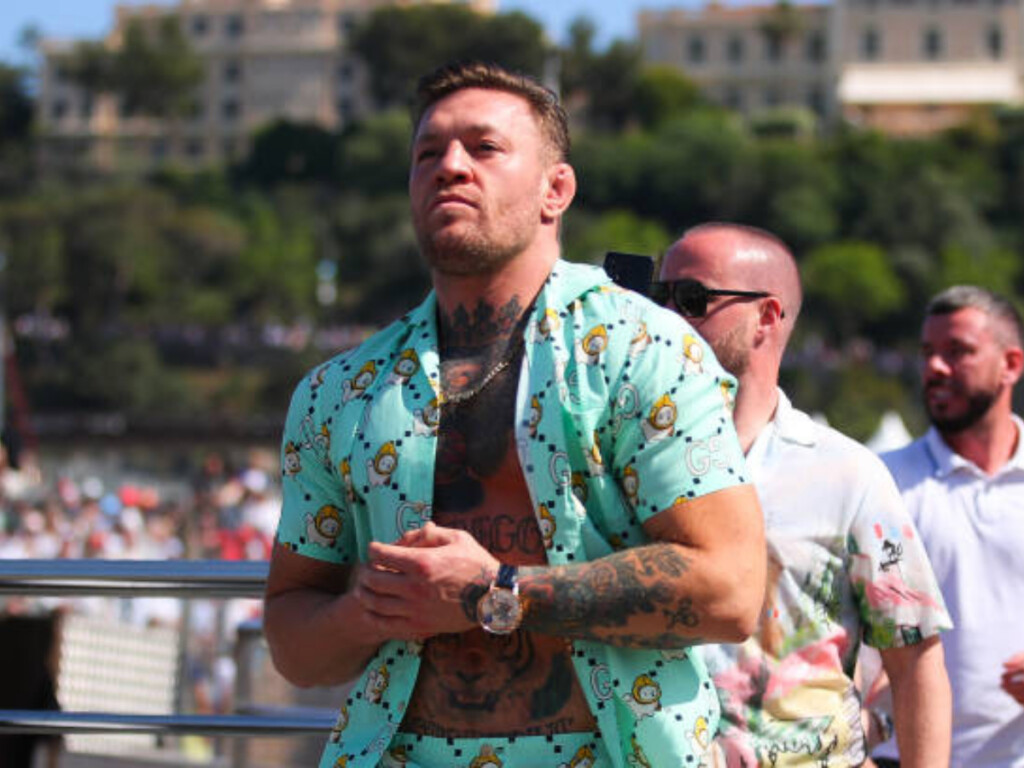 Conor McGregor has been out of the UFC octagon for a while now. Ever since his infamous leg injury at UFC 264, the Irishman has been in recovery. But he hasn't remained idle. He was recently seen enjoying himself at the Monaco F1 Grand Prix event, relaxing in his Lamborghini yacht in the billionaire's city of Monaco. Before that, he was at the 76th Cannes Film Festival.
McGregor has moved up weight classes ever since and probably won't be returning to his usual Lightweight division. But McGregor has also ventured into other areas. 'The Notorious' recently released his very own Netflix documentary. He is also starring in his debut movie beside Hollywood actor Jake Gyllenhaal. Also, he made his second appearance as a coach in ESPN's 31st season of The Ultimate Fighter.
There he faced Michael Chandler who is also the coach of the rival team. The two fighters are reportedly scheduled to fight later this year in December. McGregor will be making his return after nearly two years of being away from the octagon.
In case you missed it!