Conor McGregor is back to being the "Notorious" one he was. The Irishman has dropped an audio note on his Twitter profile that plays a song trolling his former friend Artem Lobov.
Artem Lobov, the Russian MMA fighter was a close acquaintance of Irish superstar Conor McGregor. So close that he was actually one of the main reasons if not THE reason behind the beef between The Notorious One and Khabib Nurmagomedov. Things were smooth between the two up until Lobov decided to sue the $200 million worth of fighter for not giving him a piece of his popular whiskey brand "Proper No. Twelve" which according to the Russian fighter was his idea.
The news of Lobov suing his former friend McGregor came out as a shocker to the MMA world and the news went viral. The much-awaited of McGregor himself to this news is here and it is everything you'd expect from the Notorious One. The superstar seems to have taken this issue lightly and clapped back with a hilarious song on his Twitter profile.
Today has been a wild day for McGregor. He's gone from insulting UFC veteran Anthony Smith to now dropping a jingle-like song to troll his former friend over the legal dispute. The Irishman sings "Artem is a rat na-na-na-nanana! Hey! Artem is a rat na-na-na-nanana!" in his recent Twitter audio. If you know McGregor's shenanigans on Twitter, chances are this tweet is deleted before sunrise.
November 26, 2022
Related: Conor McGregor's former teammate Artem Lobov legally sues $200 million-worth superstar in dispute over Proper 12 whiskey
Fans lose it over Conor McGregor's troll song for Artem Lobov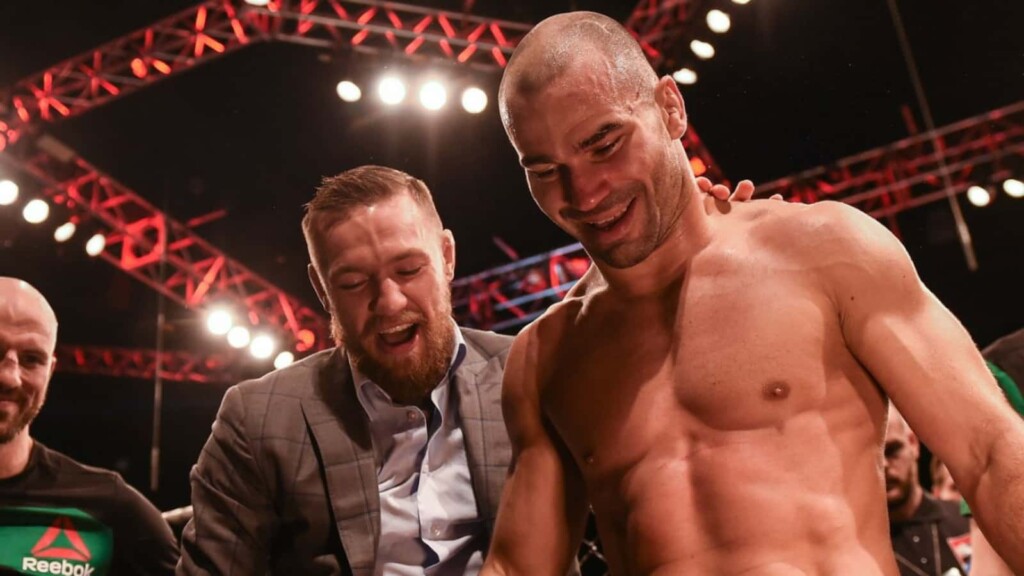 What makes this beef between Conor McGregor and Artem Lobov hilarious to the fight fans is the fact that the Irishman flew all the way to the USA to assault Khabib Nurmagomedov who "punked" McGregor's Russian friend which in the end led to the biggest rivalry in UFC history. Check out some of the hilarious reactions from fans:
November 26, 2022
Are you and Khabib friends now then

— Jerin Mathew (@browngunde) November 26, 2022
Should've left him to the wolves. pic.twitter.com/hFeHMpofcl

— Jack (@JackZbierski) November 26, 2022
Khabib warned you

— igor🇺🇦 (@ukraniandream) November 26, 2022
Also read: "If she ever lose I will leave MMA" – Ali Abdelaziz's old tweet gets dug up following Kayla Harrison's biggest upset defeat to Larissa Pacheco at PFL
November 26, 2022
No friends in the industry

— jt345123 (@JT345123) November 26, 2022
A little snake in the grass

— Angry Mac 🇮🇪 (@AngryyMac) November 26, 2022
Khabib was right pic.twitter.com/nRcp6g3WHp

— OD1 (@Rajodi17) November 26, 2022
Whos the one getting sued over some non sense bc artem is broke now 13-15 mma record good lord🤣💀

— Mikemanzari (@mikemanzari) November 26, 2022
McGregor's Twitter feed has been a wild rollercoaster since his injury in 2021. The fighter has been on his social media platform and started/reignited several feuds among his peers. However, the Artem Lobov-saga is shaping to be an absolute entertainer for the fans.
Also read: "He'd f**k you up" – When Joe Rogan's HONEST assessment made former UFC fighter Brendan Schaub rethink his career decision