Conor McGregor is well and truly back! The Irish UFC superstar is only a few months away from lighting up arenas and putting on a show inside the octagon. The fighter has shown great improvement over the past few months and is now ready to train in all aspects of the sport.
Conor McGregor was faced with a devastating injury at UFC 264 when he took on his nemesis Dustin Poirier in a trilogy bout. The fight ended in a brutal fashion for the Irishman as his leg was compromised. It was uncertain when the fighter would return as we've previously seen injuries of such kind turn out to be disastrous for fighters' careers. However, the Notorious One is not any other fighter.
Conor has put in the best efforts to get back into the octagon since his loss at UFC 264. It is very rare that a fighter with the success Conor has achieved is still hungry for victory inside the octagon. There is no doubt a part of the Irishman is irked by the fact his last few bouts inside the octagon have not been the best performances of his career. McGregor seems to be very motivated to get back into the octagon and prove his haters wrong.
Related "He's done"- Kamaru Usman puts an exclamation mark on Conor McGregor's career
Conor McGregor escapes from a guillotine on the training mat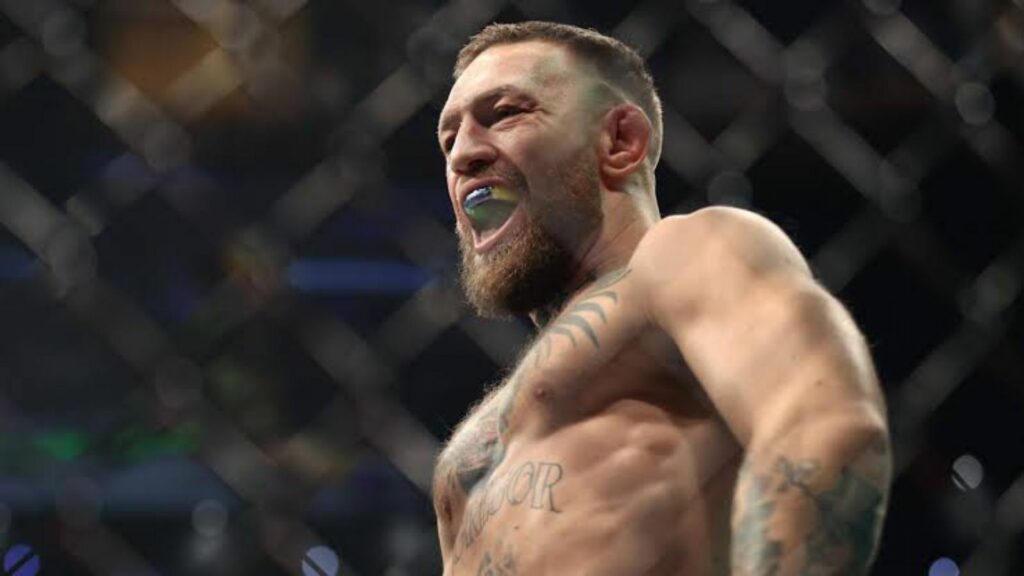 Recently MacLife, an MMA channel that never misses out on Conor news posted a video on their YouTube page that shows the fighter rolling on the mats. Conor has always been criticized for his wrestling and grappling because of his losses against Nate Diaz and Khabib Nurmagomedov. However, we have seen that Conor has a very underrated takedown defense and has shown some good scrambles during his fights inside the octagon.
Also read "That was my fight to win before the injury," Conor McGregor is still stuck on his loss against Dustin Poirier at UFC 264
Watch the video of Conor McGregor grappling below:
In the video posted by MacLife, we can see the fighter giving his all on the mat despite it not fighting week for him. It is still uncertain when the Notorious One will return to the octagon but all things hint that it will in 2023. Conor very recently got back to kicking and sparring in his training. Conor has been training with some of the best mixed martial arts trainers and the best doctors to help him recover from the injury.
Also read "Hold on brother" – WATCH! Tony Ferguson teaches young kid his signature ANKLE PICK