Darren Till is a man with a ton of pressure on his head – in the last three years, he has gone 1-4 in the UFC, and could be looking into the precipice if things do not work out at UFC 282.
Darren Till's arrival onto the scene in the UFC was met with an insane amount of hype, with people expecting him to become a world champion before even reaching the age of 30 when most fighters usually hit their prime. That, unfortunately, was not to be as the Briton lost his first title fight against Tyron Woodley in a pretty convincing fashion, before losing a string of other fights.
Coming into UFC 282, where he takes on Dricus Du Plessis, it feels like the pressure is on Till, and as such, he has spoken out about it. He said, "I have cut no corners, I have had a newborn baby, I have seen her for one day. Like, this is all not pressure for me. I'm going in there to provide for my family."
Continuing, he said, "Someone came up to me and said, 'Darren, you better win on Saturday' – f*** off… I have cut no corners in this camp, I have been in Thailand… I have trained harder than anyone… no one's outworking me."
Related- Find out the reason why Darren Till is called 'The Gorilla'
Darren Till calls out a particular type of question that MMA journalists ask that bothers him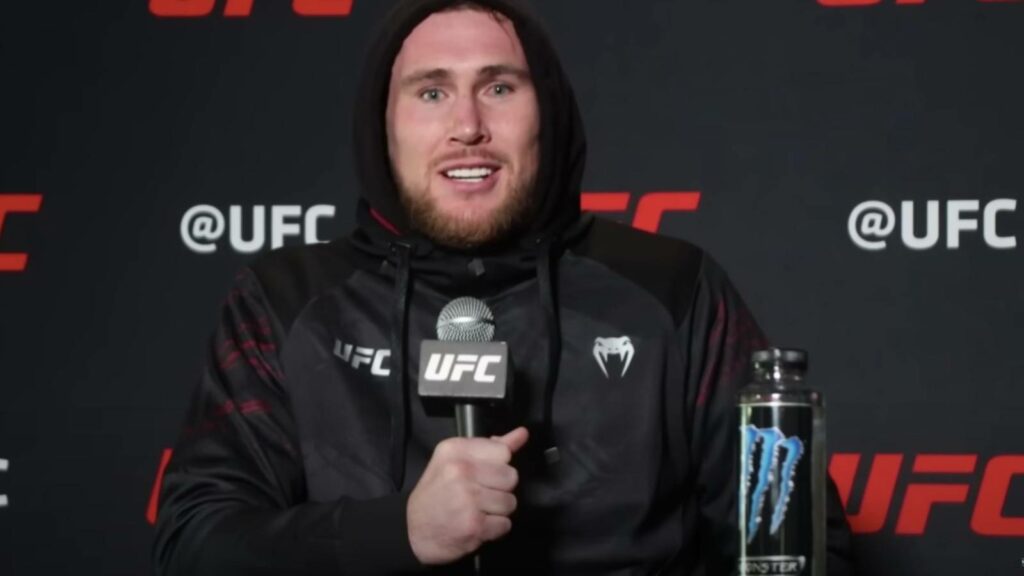 It is common to see MMA journalists trying to hype fighters up to get a big reaction out of them during the press-conference, in a bid to make the event spicier than it already is. This usually works out, and every so often, the two fighters seem to lock horns even before entering the octagon.
However, it seems like Darren Till, in his search for the best version of himself, has also uncovered this practice something he detests. He said, "I'm getting sick of these things about what we should say and what we shouldn't say, like I am going to sit here and say I am better than Dricus and he is going to say it back, and he is going to say, 'Oh! You can't beat me."
Also Read- What happened to the Smesh Bros? Why don't we see Darren Till and Khamzat Chimaev together anymore?
Agreeing with him, his interlocutor, Michael Bisping said, "Yeah! That's nonsense" to which Till replied, "The sport needs to evolve past all this." It seems like Till has got his game face on, and heading into the octagon with a steely character, we might just get to see an updated Darren Till in a day's time.
Also Read- Joe Rogan reposts STUNNING TATTOO inspired by the JRE Podcast, highlighting fan's experience with dire straits