UFC welterweight champion Kamaru Usman and challenger Leon Edwards will square off at Salt Lake City's Vivint Arena UFC 278. This will be their second encounter, and both are in their best form while even being on hot streaks.
At the UFC 278 news conference, Kamaru Usman and Leon Edwards had a cordial verbal interaction. When asked about their prior clash, Edwards emphasised his relative inexperience in the cage and claimed he needed the pound-for-pound best to show his arrival at the top. Usman then admits that despite him being nervous about the first fight and the rematch, he didn't stop wondering how Edwards would defeat him.
Things become a little heated, and they have the following dialogue while amping themselves, "We're going to wrestle. we're going to wrestle. Let's wrestle, let's wrestle, let's wrestle."
Read: WATCH! Kamaru pranks Leon when they meet at a pre-fight press conference for UFC 278
"What type of Walmart Conor-Khabib is this?"- Kamaru Usman and Leon Edwards receive heavy criticism from fans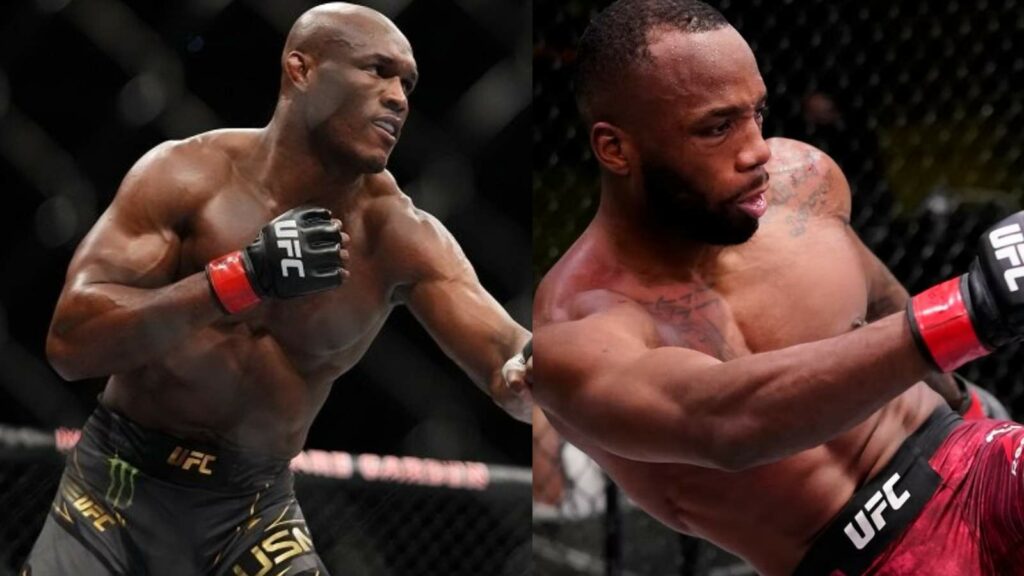 Post the pre-fight press conference, fans flooded social media to point out that a section of their press conference was similar to a previous interaction between two famous fighters.
At the UFC 229 press conference, Khabib Nurmagomedov and Conor McGregor had a similar exchange. Conor confronts Khabib during their heated exchange, "Let's wrestle! Let's wrestle! Let's wrestle! You'll be wrestling my knuckle out of your orbital bone!"
MMA fans flooded social media to share how they identified the similarity between the two interactions. One fan who compares Kamaru and Leon is the Walmart version Conor-Khabib. He tweets, "What type of Walmart Conor-Khabib is this."
One Nigerian Nightmare fan explains why he needed to do that because he was pumping himself up. He tweets, "Pfp king needs a buildup."
Another fan chimed in saying, "Wtf I just watched lmao." He even uses a hashtag to indicate it was copied. A fan even references McGregor, commenting, "They learnt that from Mcdaddy."
Also Read: "I like silencing boos" – Kamaru says Leon would have no advantage fighting in England
Also Read: Watch: Kamaru Usman and Leon Edwards bring back Conor McGregor's iconic 'Let's wrestle' moment at UFC 278 presser