The bridging gap between the modern MMA fans and old heads is the presence of Joe Rogan and Dana White. These two have been staples in the company ever since the UFC got out if it's days as being classified as "Human Cockfighting" to now that's it's an ESPN broadcasted sport.
However both White and Rogan have given their all and then some for this company and it's time that the possibility of either of them retiring is very real. The two, however, may not be separate events at all.
At a recent episode of the JRE, Rogan revealed that in his UFC contract there is a clause that says he can quit his broadcasting duties for the UFC once Dana leaves the company. For those who don't know, Rogan was invited by White in the early days of the company to work in broadcasting while he still had a blooming acting career and established himself as the host of fear factor.
Related: Joe Rogan makes case for having "f*** you money" and how to use it
Fans react to the inevitable departure of Dana White and Joe Rogan from the UFC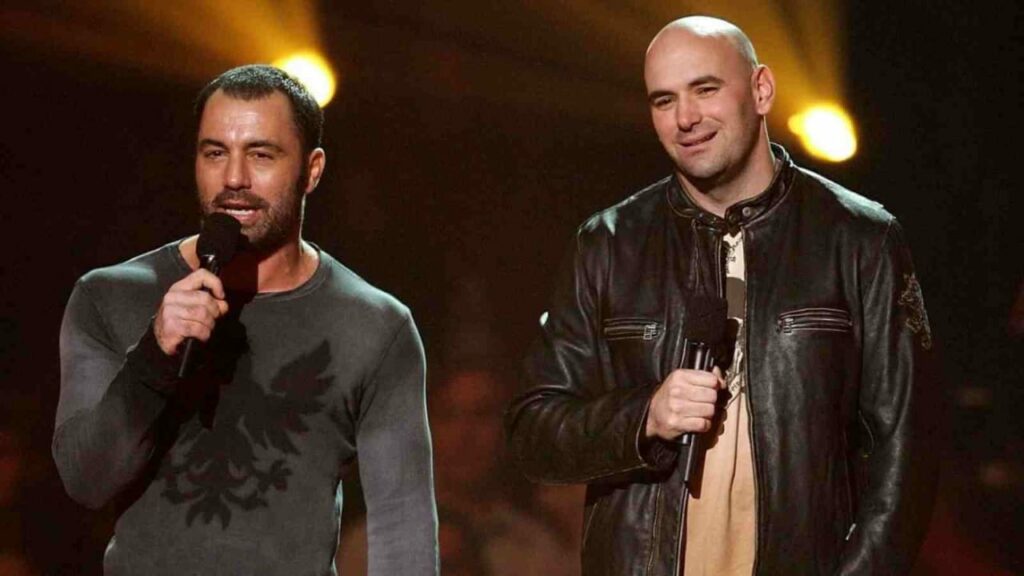 Both Joe and Dana have come a long way since then, and losing all of their hair is not the only thing that's changed. Both men walk around with much heavier pockets than their younger selves could have dreamt of, White due to his work with the UFC and Rogan through multiple gigs and a Spotify Deal.
Fans were mixed in their reaction to this milestone news with some reflecting positively on their legacies while many more were openly mocking the two. Here are the best fan reactions to Joe Rogan's possible departure along with Dana White.
Some just wanted the fun out of it
Fans were thankful for how much both men had uplifted the sport
Also Read: "I was f**ked up" – SHOCKING! Doctor predicted Dana White to die in 10 years
Many more were eagerly waiting for them to take their leave
Also Read: "Early stoppage is my s*x life"- Dana White leaves audience IN RAPTURES after his stand-up performance