Besides being the face of combat sports, Israel Adesanya also is the voice of moral compass when time calls for it. Adesanya, last fought at UFC 276, defending his title for the fifth time against Jared Cannonier, thus having a record of the second most title defences in the UFC middleweight history. Adesanya is now looking forward to meet his arch-nemesis Alex Pereira, who he fought twice in GLORY Kickboxing, but unfortunately lost both the times.
Regardless, Adesanya is looking forward to challenge himself sooner or later and somehow not become the fighter to fade away from the tough calls as a fighter. Coming back to MMA, Adesanya has now wins over the likes of Cannonier, Robert Whittaker, Marvin Vettori, Paulo Costa, Yoel Romero, Kelvin Gastelum, Anderson Silva, Derek Brunson and many more. Adesanya is also one of the highest paid athletes of the UFC.
Also Read: "Didn't do enough," Jon Jones, Teddy Atlas, and more react to Israel Adesanya's another decisive victory at UFC 276
"Where's the list," asks UFC middleweight champion Israel Adesanya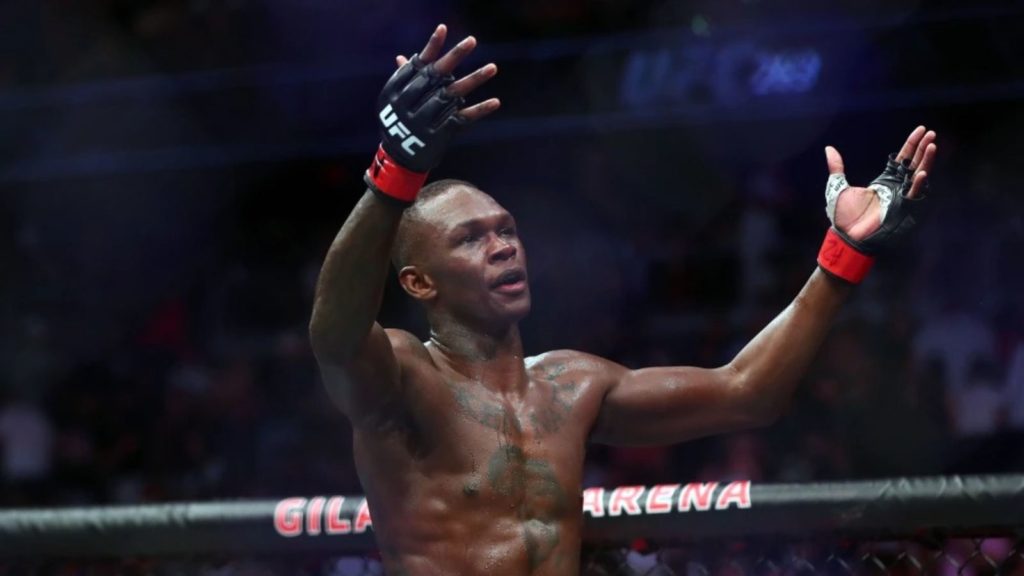 In a pre-fight interview, Adesanya talked about an important event in US History of criminal records that has been talked about majorly in America and casually around the world to this day. In case you're not familiar with the name Ghislaine Maxwell, she is a sex offender who was recently convicted of child sex trafficking and other related offences in connection with financier and notorious, fellow sex offender, Jeffery Epstein. Maxwell was recently sentenced to 20 years in prison.
"Ghislaine Maxwell got put over for 20 years," says Adesanya "So she was supplying kids for all these f**king pedos, right? Where's the list?… The list of polticians, actors and actresses or whatever…does that get swept under the rug? Do they not get any time for actually f**king those kids, you know what I mean?… That's just weird on how that just doesn't compute with me," he concludes.
The list Adesanya here is talking about is most likely to be the list from Jeffrey Epstein's Little Black Book. A black book, in general definition, comprises of the names of people who are liable to be punished. Epstein's Little Black Book comprises of all the names who are bound to be convicted as pedophiles. What do you make of Adesanya talking about punishing those people present in the list? How ruthless of a punishment do you think should be kept when thinking of a person convicted of child trafficking and being a sex offender?
Also Read: 'Obviously didn't mean it'- Sean O'Malley reveals his post-fight interaction with Pedro Munhoz, suggests a solution to prevent eye pokes
Also Read: Watch: Nate Diaz assaults a NELK reporter at UFC 276 for tweets against his teammate