Tis' the season to be jolly – well, not for Jan Blachowicz and Michael Bisping, who just found out cultural relativism is a genuine thing.
The two met up, as the retired middleweight champion Michael Bisping performed a round of interviews as part of his promotional duties. Jan Blachowicz faces off against Magomed Ankalaev, who is the favourite to win the vacant light heavyweight belt despite the Polish fighter having been the champion just a year back.
So, when the Briton and the Pole sat down, the two got into it from the get-go – however, it isn't what you think it is. Seeking a more festive turn to the conversation, Bisping asked Blachowicz 'what a traditional dinner in the Blachowicz household looks like' to which the Pole said, " For me the important [food] is, Barszcz [Borscht]… this is soup with beans."
Expressing his confoundment, Bisping exclaimed, "Soup for dinner? Come on, no turkey? No meat?", to which Blachowicz retorted, "For me, it's the most important… my mom always does it." As agreeable as the set of men is, it seems like they chanced upon a topic in which they didn't quite enjoy the other's choice.
Related- UFC 282 has a new main event as Jiri Prochazka pulls out of his fight against Glover Texeira and also vacates his Light Heavyweight title
Jan Blachowicz discusses the lessons he learnt from the title loss to Glover Teixeira last year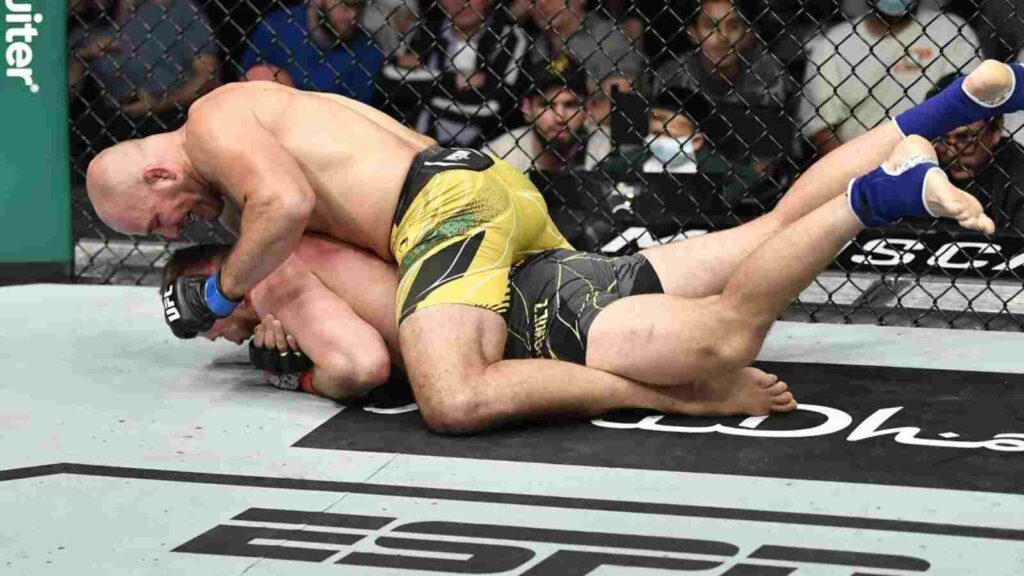 Going into the fight against Glover Teixeira last year, no one really expected Jan Blachowicz to come out the loser, and return to Poland without the belt. Well, that is exactly what happened – early in the second round, Glover Teixeira inundated Jan Blachowicz with constant pressure and a submission to get the win.
Speaking about the disastrous night a year on, Blachowicz said, "[I thought] I need to change my way of thinking and how I train right now, because I'm not a 30 year old guy anymore, and I can't train like 10 years ago… now I work with [a] mental coach."
Also Read- "F***ng ripped the s**t out of it," Dana White reveals HORRIFYING details of Jiri Prochazka's shoulder injury
It feels like Blachowicz, at 40 years, is learning with each fight that he partakes in – that being said, Magomed Ankalaev is a different sort of force inside the octagon, having only lost once in his UFC career. The outcome may be up in the air, but for sure, UFC 282's main event will be a fight for the ages.
Also Read- DRAMA! Paddy Pimblett exposed by Ariel Helwani for demanding money amidst fiery feud with Dana White's most-hated journalist