UFC has a very interesting decision to make with the light heavyweight division. Jan Blachowicz and Glover Teixeira both make a great case for a title shot against the newly crowned champ, Jiri Prochazka.
At UFC 275, the light heavyweight division saw Jiri Prochazka dethrone Glover Teixeira in the main event after a five-round war. The two fighters put on a "Fight of The Night" worthy brawl at the end of which Prochazka created history by becoming the champion of the division in only his third fight for the promotion. Prior to that title fight, Glover dethroned Jan Blachowicz to become the champion.
According to Jan, he is the favorite to be the next title contender. In a recent interview with The Schmo, the Polish fighter explained his desire to win back the belt that he once had. Jiri vs Jan is currently the favorite matchup for fans given the European connection between the two fighters. Both the fighters have also talked about wanting to fight in Europe making it the biggest UFC fight on the continent.
Related "He was so brave"- Jiri Prochazka was hyped up beyond measures during his post-fight interaction with Jan Blachowicz
"He will be upset," Jan Blachowicz says Glover Teixeira shouldn't get his hopes up for an immediate rematch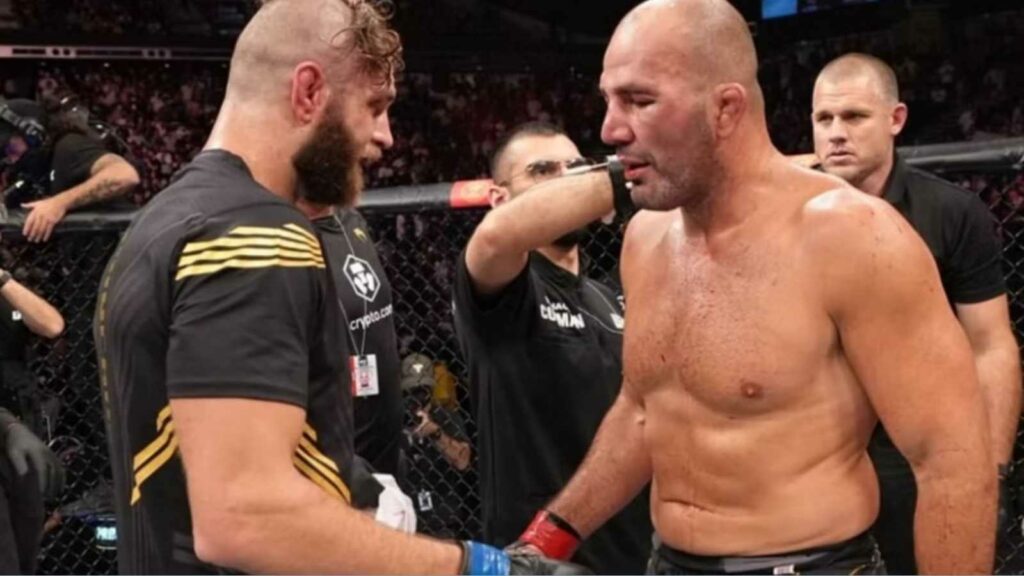 In the interview, The Schmo asked Jan what his reactions would be if UFC decided to offer Glover an immediate rematch against Jiri after their amazing title fight. "He will be upset when they give me this title shot. It's normal. But I think, yeah, I would like to prove the world that I will just get this belt back."
Jan lost his belt to Teixeira at UFC 267 last year in Abu Dhabi. The light heavyweight division has seen three different champions since former champ Jon Jones vacated the spot. Jan has only one title defense under his belt and it came against middleweight champion Israel Adesanya. Jan however believes that the UFC will side with him and make the fight between Jiri and him instead of a Glover rematch.
"I believe everything what you say right now. I don't think they would not give it to me. But if, I don't care. I never choose my opponent," said Jan. Prochazka has also revealed that he would be interested to fight Jan claiming the Polish fighter to be a bigger challenge compared to the Brazilian.
Also read "Keep doing you"- Robert Whittaker motivates Sean Strickland after devastating loss to Alex Pereira at UFC 276
 "I fly with pilots" – Khabib Nurmagomedov reveals crazy story of how he got into America