Jiri Prochazka talks about his conversations with Glover Teixeira while the Brazilian was giving him ground and pound. Jiri Procházka and Glover Teixeira headlined UFC 275 this weekend and it turned out to be a massive fight. Teixeira was defending his light heavyweight title for the first time since winning it from Jan Błachowicz. The fight had everything that fans would have expected, it was thrilling, exciting, brutal and technical as well.
Both the fighters were not in a mood of holding back and didn't shy away from getting into nasty exchanges. Both took heavy shots and were still standing like rocks. After five rounds of back and forth action, many thought the fight would go to the judges. The Czech managed to submit the champion with 30 seconds from the last bell.
Read More: "Rematch?" Glover Teixeira wants to fight Jiri Prochazka again after his loss at UFC 275
Jiri Prochazka about his conversation with Glover Teixeira during the fight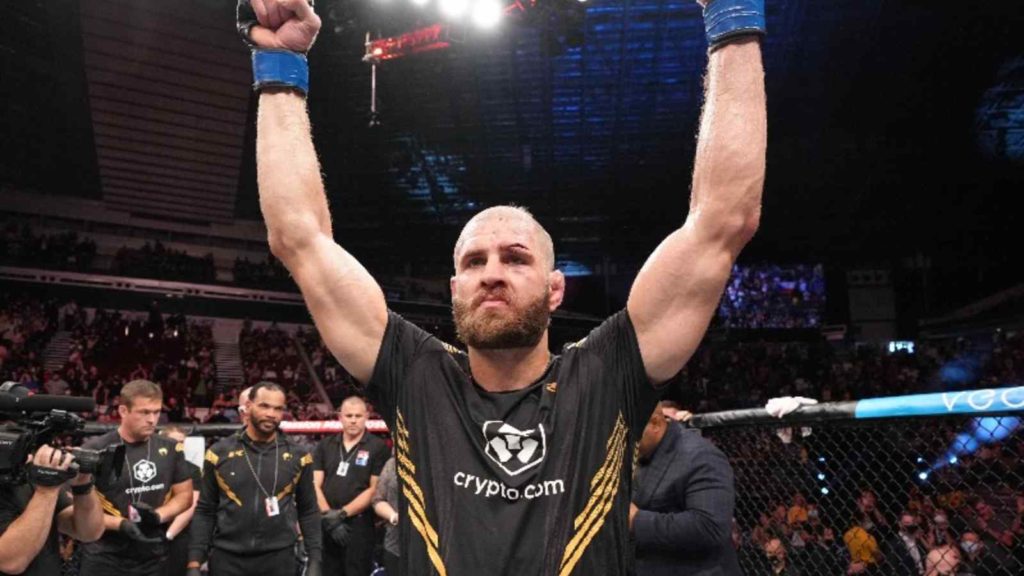 In the middle of the fight, Teixeira successfully got a hold of Prochazka and went to the mount position for ground and pound.While Teixeira was showering huge shots at Prochazka from that position, the challenger was talking back to him.
In the UFC 275 post fight press conference, Prochazka was asked about what he told Teixeira at that moment. While responding to the question, the new champion confirmed that he was talking to Teixeira and was trying to mock his shots. Prochazka explained that he had intentions to show Teixeira that his shots are useless. But the fighter also revealed that those shots were enouyto cut his eyelid and make him bleed which was bad.
"Yeah yeah yeah I talk with him. I said to him 'very nice very nice but still nothing'. I wanted to show him that his ground and pound, he have no power to end me in that. But he gave the power enough to open me. That was very bad. " Said Prochazka.
The fight was an instant classic and was appreciated by many fight fans. Immediately after that fight, fans were going crazy and wanted to see these two fighters again inside the octagon.
It will be interesting to see what the new champion has on his mind and who will he choose to fight next.
Also Read: "It doesn't matter"- Jiri Prochazka, open to defending his title against both Jan Blachowicz and Glover Teixeira