Jiri Prochazka is not heading into UFC 275 to fight till the final bell goes off. The Czech fighter wants to finish his fight against Glover Teixeira as soon as possible and he has the right game plan for this.
Jiri Prochazka has a title shot in his hands with only two fights in the UFC. He becomes the second fighter to earn a title fight with fewer fights following Michael Chandler who fought for the lightweight belt in his very second fight. Prochazka will be going up against one of the legends of the sport, Glover Teixeira in the main event of the UFC 275 PPV card. The fight is set to take place at the Singapore Indoor Stadium in Kallang, Singapore.
If things go according to Jiri's game plan, fight fans in Singapore are in for a treat as Jiri plans on bringing violence into the octagon from the get-go. Ahead of the PPV bout, Prochazka sits down for a pre-fight media presser and talks about his plan of action to defend Glover and his elite grappling. Prochazka has a very interesting approach to this fight. Prochazka has a record of 28-3-1 in his professional MMA career and is a former champion in RIZIN. Glover, on the other hand, is a veteran in the UFC and has been fighting elite-level competition for the past decade.
Related Jiri Prochazka Net Worth, professional career, personal life, and more
Jiri Prochazka is not looking to complicate things on the ground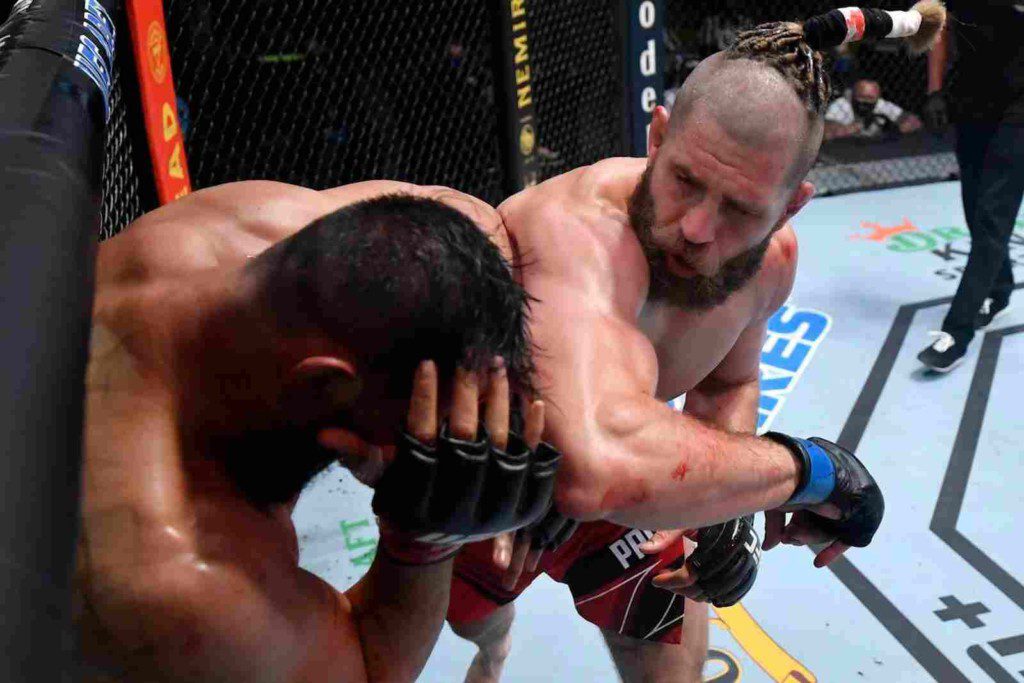 "I think I can wrestle with him easily," says Jiri on the threat of encountering Glover's ground game. "I can react to his face for wrestling. In the Jitsu or the ground game, I am not like other fighters who want to play or train the Jitsu. For me the ground game is simple. Ground and Pound. And find the finish."
Prochazka is currently 2-0 in the UFC with two wins over Volkan Oezdemir and former light heavyweight title contender Dominick Reyes. Jiri has managed to get a finish against both of these fighters. Prochazka is one of the most exciting fighters in the UFC and earned him a lot of fans with his finish of Reyes which came via a spinning elbow.
"Everybody knows he [Glover Teixeira] is good in wrestling, he is good in striking. But I want to surprise him with that," said Jiri on his breakdown of Glover leading up to the fight. Jiri plans on getting the edge over Teixeira in the lead-up to the fight. Glover is the second oldest fighter to become the UFC champion and is set to make his first title defense. Watch Jiri's full press conference below:
Also read "Been ready since the first fight in UFC" – Glover Teixeira hails Alex Pereira to beat Israel Adesanya in future
Report: Cain Velasquez's target, Harry Goularte has pleaded not guilty to lewd act