Joanna Jedrzejczyk and Weili met each other once again inside the octagon at UFC 275. The last time the pair fought each other, they gave fight fans the greatest fight in women's MMA history.
This took place at UFC 248 in 2020 and during the fight Jedrzejczyk suffered a brutal disfigurement of her head. The fight was extremely close but the Chinese won the fight via split decision.
This time Jedrzejczyk was coming to take her revenge but it didn't go the way she wanted. Both went all out from the start continuing from where they left last time and exchanged heavy shots. Jedrzejczyk dropped Weili once but the fighter managed reversed it by taking Jedrzejczyk to the ground.
In the second round, Jedrzejczyk missed one attempt and was caught by a counter from Weili. A spinning backfist that landed perfectly on the chin and floored Jedrzejczyk.
It was Jedrzejczyk's fifth loss in the last seven fights and consecutive loss against Weili. After two years of hiatus, Jedrzejczyk recently signed a new contract with UFC but now it seems like it has no use as the fighter has decided to retire.
Read more: WATCH: Zhang Weili puts Joanna Jedrzejczyk to sleep with devastating knockout at UFC 275
Joanna Jędrzejczyk announces retirement after her loss at UFC 275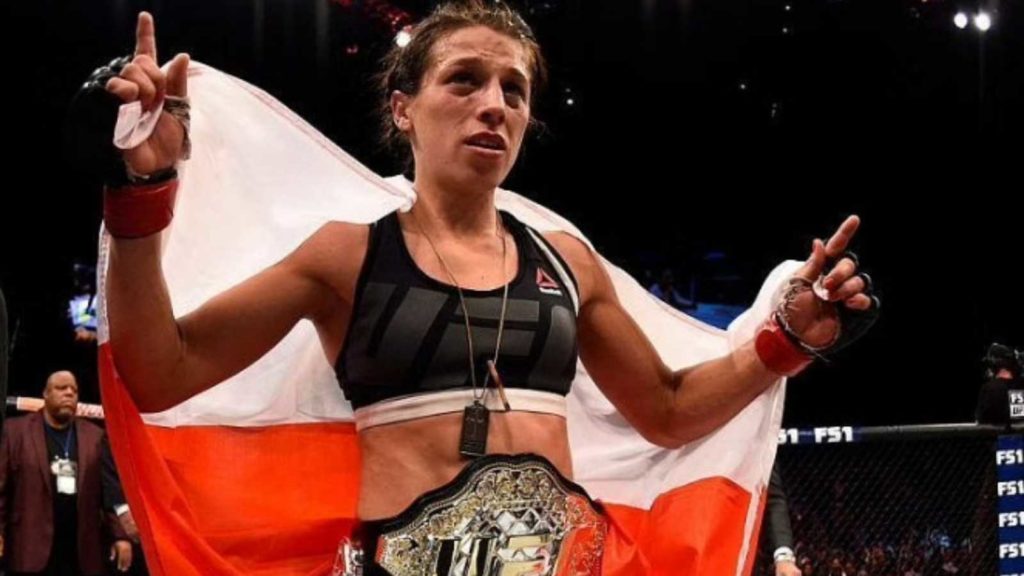 During the post fight interview, Jedrzejczyk announced her retirement which shocked the fans.
Jedrzejczyk explained that the shot came out of nowhere and stunned her and the loss was heartbreaking. She also thanked UFC management for working so hard to make every fight possible. The fighter also said sorry to Dana White for letting him down.
"She surprised me with the backfist, I was trying to do that. The bells are still ringing in my head. I'm retired guys, thank you so much for the support. Dana I am sorry I let you down. I want to give big thanks to all of the UFC employees, without them we couldn't be here."
She further revealed her future plans after retirement and said: "Guys it's been 20 years, am turning 35 this year. I wanna be a mom, I wanna be a business women…I have been training for two decades, almost half of my life."
Jedrzejczyk won the UFC Women's Strawweight Championship in 2015 and successfully defended it five times which is a huge achievement. Jedrzejczyk had a great run as a UFC fighter and will surely go down as one of the best to ever do it.
Also Read: "Weili 3 has risen"- Henry Cejudo, Aljamain Sterling, and others react to Zhang Weili's devastating knockout of Joanna Jedrzejczyk at UFC 275