| | |
| --- | --- |
| Name | Joseph James Rogan |
| Net Worth | $120 million |
| Nickname | – |
| Age | 55 |
| Residence | Austin, Texas, US |
| Marital Status | Married |
| Sources of Wealth | Stand up Comedy, Podcast, UFC commentator |
| MMA Record | – |
| Last Updated | December 2022 |
Joe Rogan is one of the most celebrated personalities in UFC history who has given 25 years being the voice of commentary in the world's biggest mixed martial arts organization. Besides that, Rogan is also a famous comedian, an occupation that he thoroughly enjoys, and his edgy humor only adds to his character.
However, the biggest source of his controversies and his fame comes from his podcast, Joe Rogan Experience. The podcast is open to guests from all walks of life and has been the leading podcast for several years now.
Joe Rogan Net Worth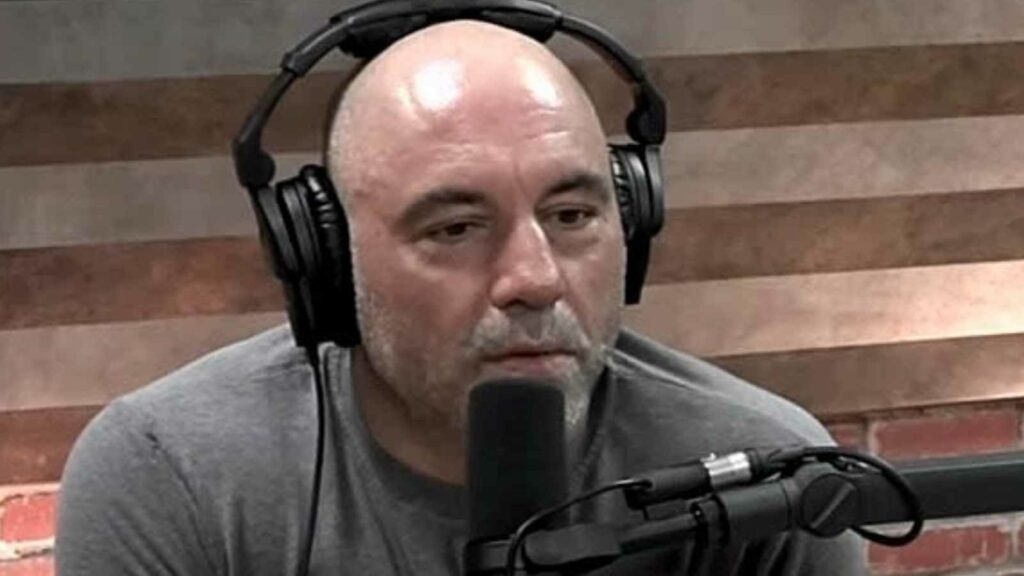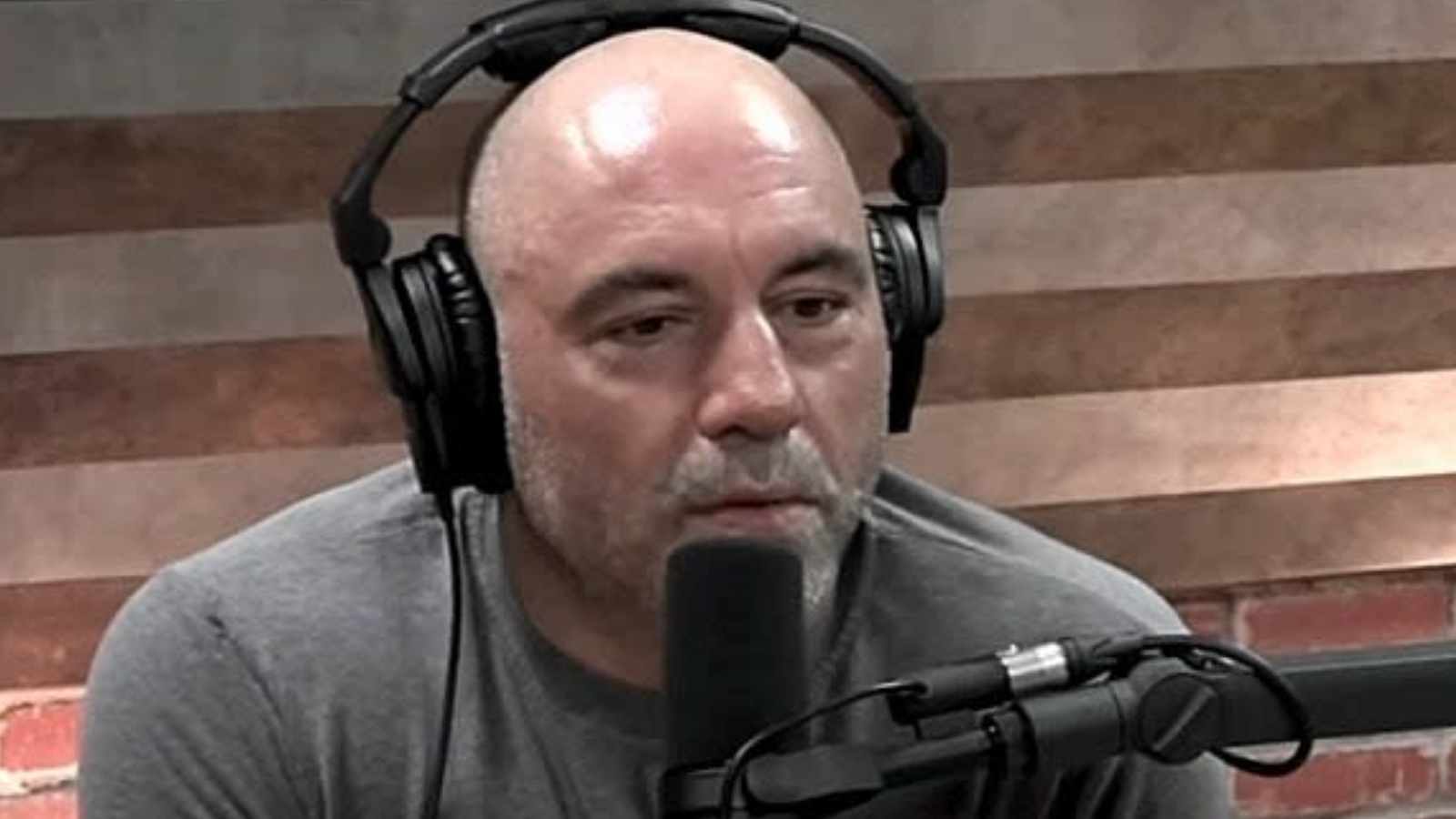 Joe Rogan net worth is estimated to be around $120 million as per Celebrity Net Worth. Right now, Rogan is serving as an active commentator for the UFC, and he also performs sold-out comedy shows. These may seem significant but a majority of his wealth comes from his podcast "The Joe Rogan Experience." In 2019 Rogan signed a deal with Spotify, and in 2022 it was revealed that they paid him $200 million for three years.
Rogan had a rough childhood but Taekwondo along with Jit-Jitsu training helped him stay focused. Rogan started his career with a comedy show named "News Radio." Rogan was liked by many and that helped him become the host of famous reality shows like "Fear Factor" and "The Man Show."
Joe Rogan's Professional Career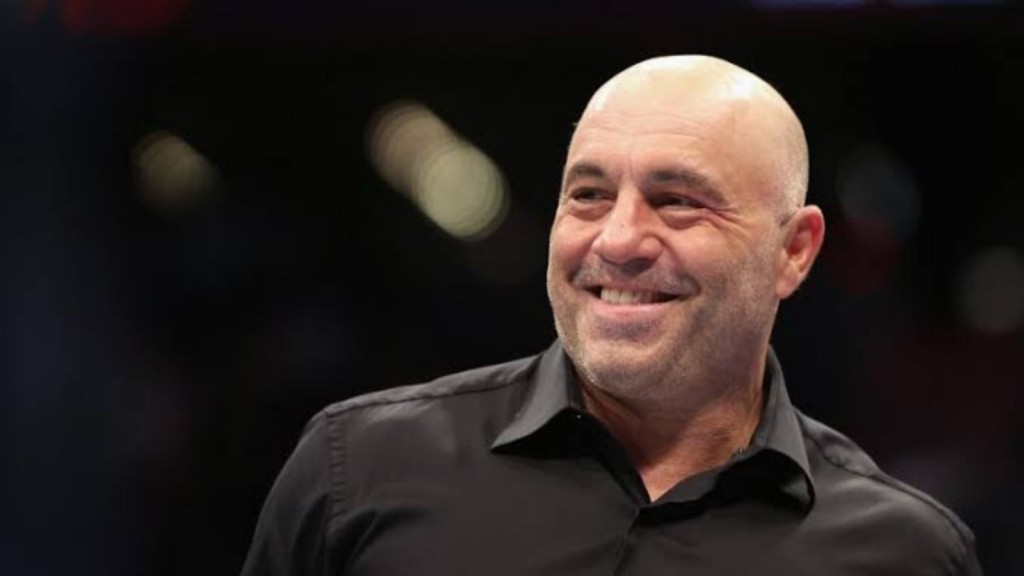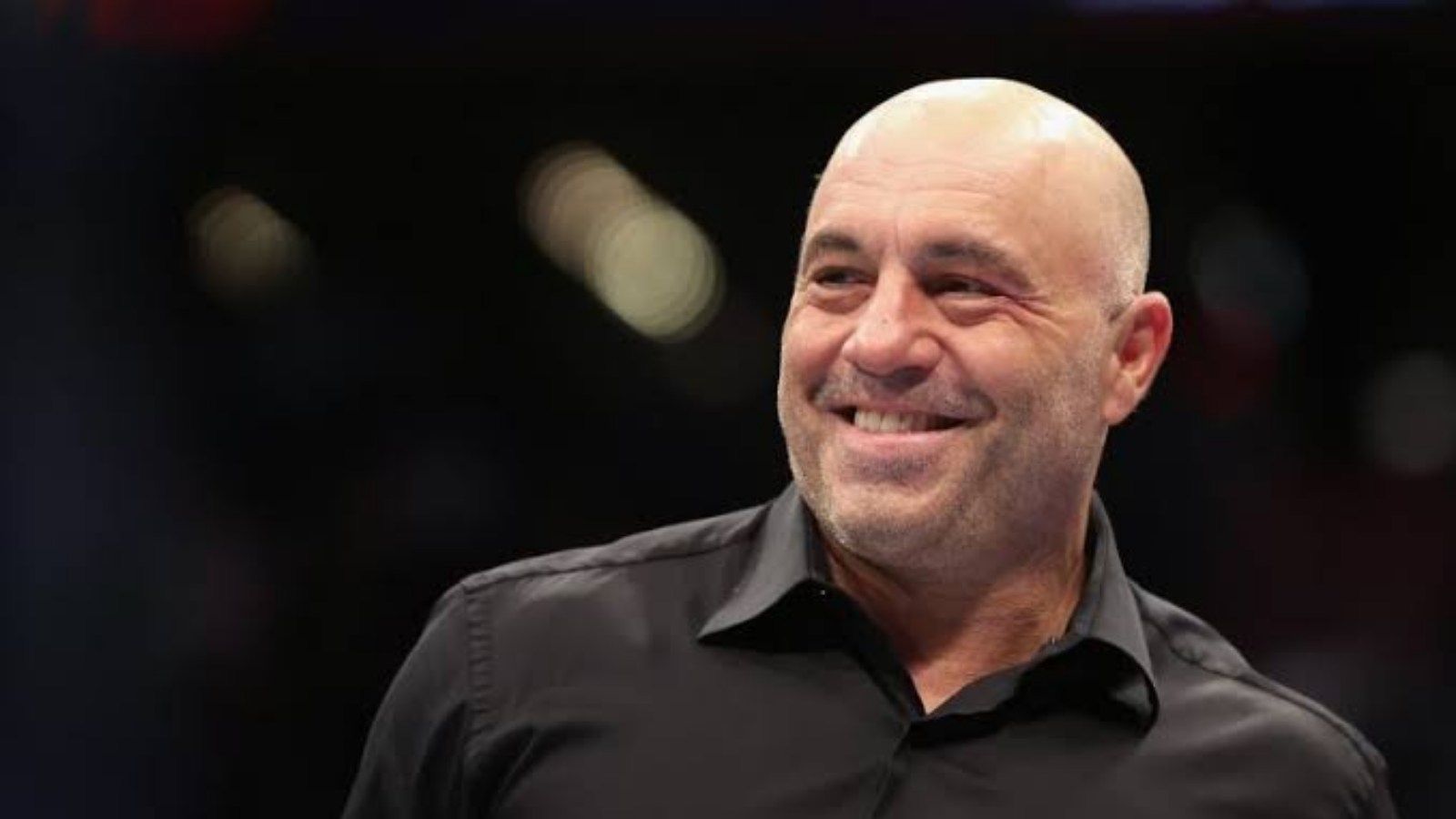 Joe Rogan's stand-up career started as early as 1988. Rogan considered a career in kickboxing but he chose to make people laugh. Rogan had to secure himself financially in the early stages of his stand-up career by doing multiple jobs like teaching martial arts at Boston University. Rogan's first big break was doing a show for MTV called Half-Hour Comedy Hour.
Rogan was given a break into working with the UFC in 1997 by working as a backstage interviewer. Rogan's first UFC PPV was UFC 12: Judgement Day which saw fighters like Mark Coleman, Dan Severn, and Vitor Belfort fight. It's surprising to notice that Rogan does the job to this day because he loves it and therefore didn't even accept getting paid for the first 15 shows.
Also Read: How much is Joe Rogan's podcast worth?
Rogan hosted the 6 seasons of Fear Factor, a show based on making participants undergo some very dangerous stunts on their own and face their fear. The show turned out to increase Rogan's celebrity magnitude and therefore increased the show up of the audience on his comedy gigs.
In December 2009, Rogan started the Joe Rogan Experience (JRE) with his own money, a podcast that would usually have him invite famous celebrities from different walks of life. Rogan initially had him and comedian Brian Redban talking about random stuff on the internet. Later on, JRE debuted in iTunes' top 100 list of podcasts by August 2010, went on to invite famous guests such as Elon Musk, and later on closed a nearly $100 million dollar exclusive broadcasting deal with Spotify.
Joe Rogan's assets and endorsements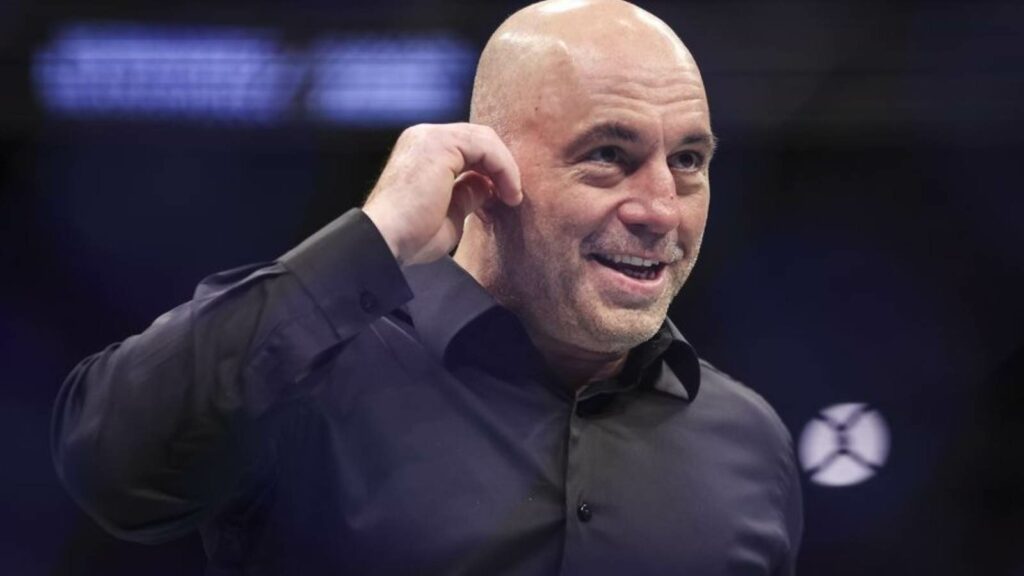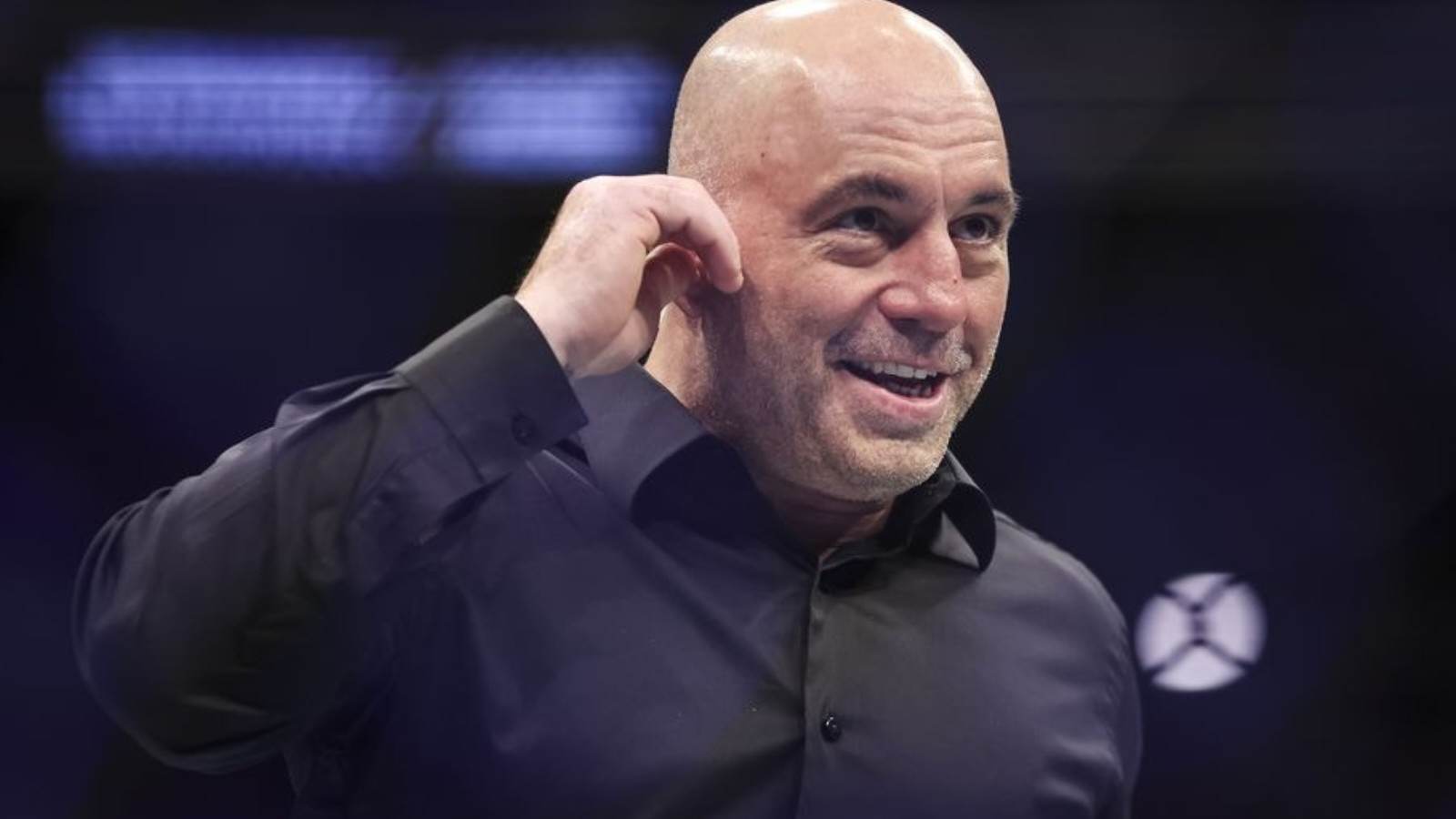 Rogan is in a comfortable position in his life right now, and he knows how to properly utilize his wealth. Rogan owns 4 Yachts, 10 Cars, and 15 real estate properties. Rogan owns some of the most expensive cars available in the market such as the Rolly-Royce Wraith, McLaren GT, Lamborghini Urus, Range Rover Sport, and Jaguar F-Type. He also invests heavily in the stock market, and his stock investment is valued at around $23 Million. (Source – Caknowledge.com)
Often before starting his podcast episodes, Rogan reads out some sponsor's ads, these also serve as a source of income, and these brands usually provide some sort of discount for the listeners.
Who is Joe Rogan's wife?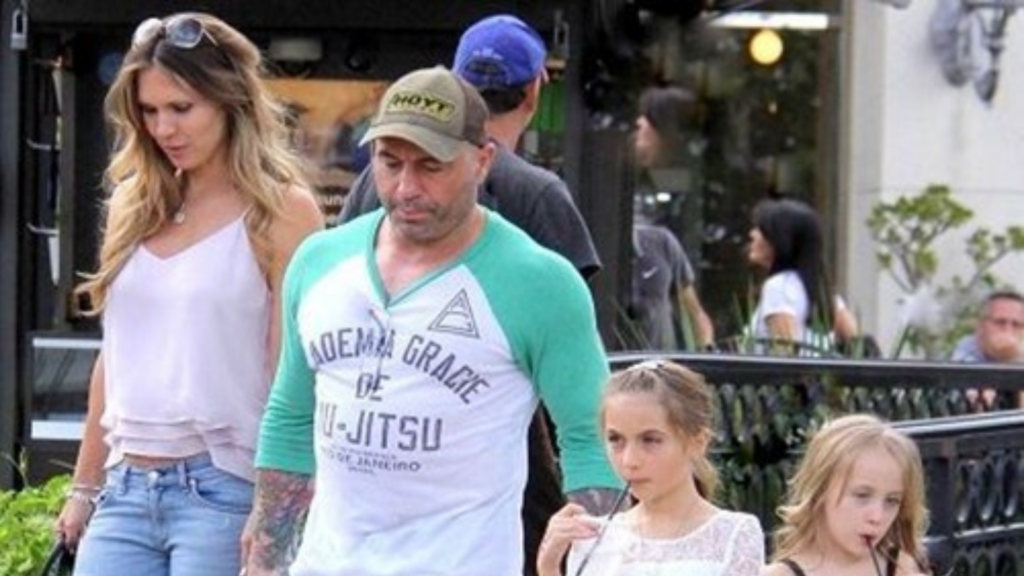 Rogan tied the wedding knot with Jessica Ditzel back in 2009. The couple met in 2001, and during that time Ditzel was working as a waitress. Ditzel grew up in a joint family, and after completing her graduation from California State University, she explored her passion as a model.
Ditzel is serving as a model for several agencies, and she is also a TV producer. The couple has three daughters named Rosy, Lola, and Rose. The eldest one, Kayja Rose is not Rogan's biological daughter, but he loves them all very much, and Rogan isn't the type of guy to miss out on much-deserved family time.
Who are Joe Rogan's Parents?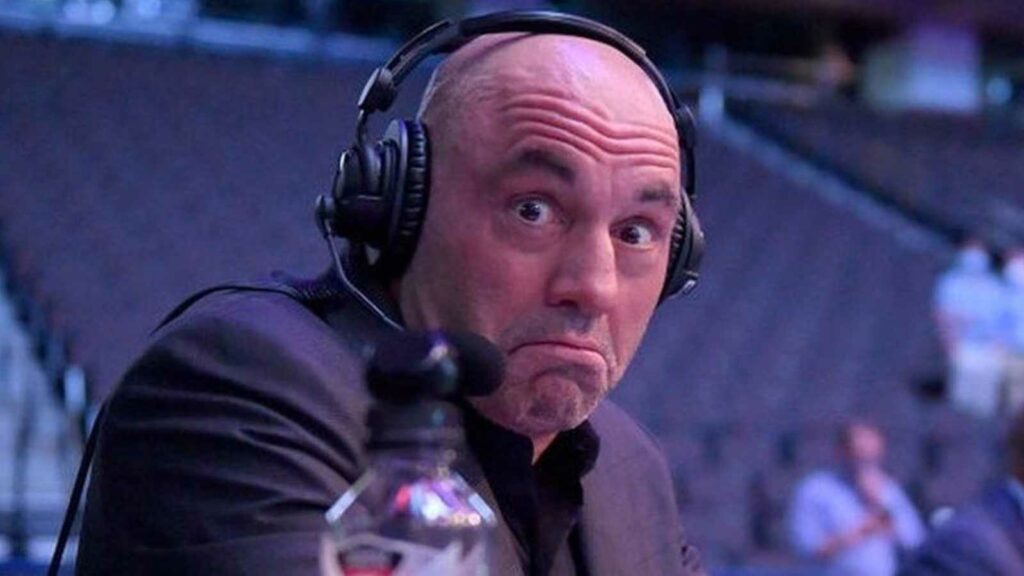 Joe Rogan's full name is Joseph James Rogan, and he was born on 11th August 1967, His father, Joseph, is a former police officer in Newark. His parents divorced when he was five, and he has not been in contact with his father since he was seven. Rogan said in his 2015 Rolling Stones interview that he has flashes of domestic violence from the time when his biological father was there but really doesn't have to suffer through anything bad.
From ages 7 to 11 he lived in San Francisco, California, and after that, his family moved to Gainsville, Florida. After a while, they moved again and settled just outside of Boston.
His interest in martial arts developed in his early teens. For Rogan, martial arts played the biggest role in his personality development. He went on to become a full-contact state champion in Taekwondo for four years and was also the holder of the U.S. Open Taekwondo championship at the age of 19 as a lightweight. Rogan gave up competition in fear of sustaining worse injuries later on in life.
Joe Rogan's house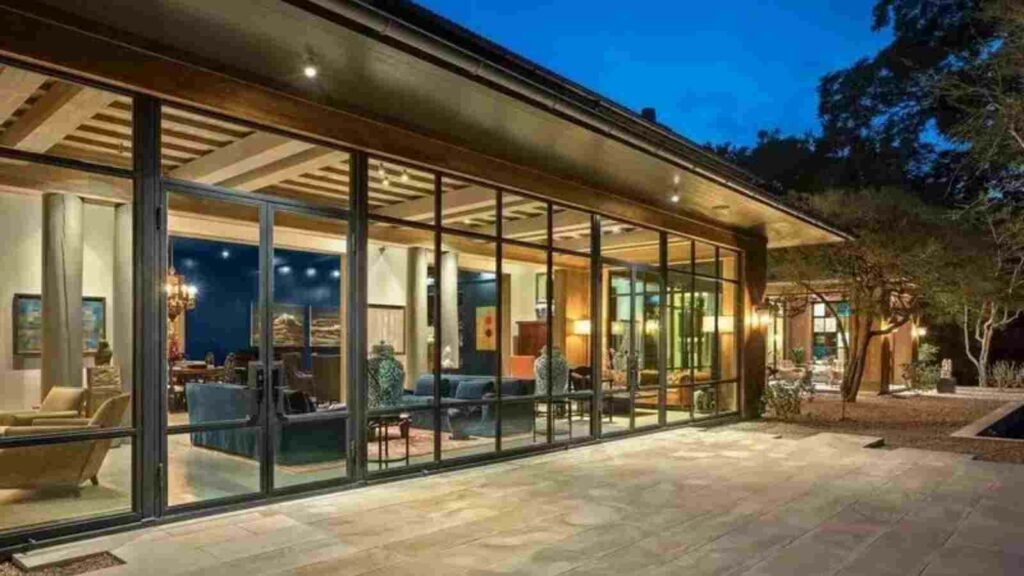 Rogan is living in a $14.5 million, an 1100-square-foot mansion in Austin, Texas. Rogan was flirting with the idea since 2020, and he finally made the move in 2021, leaving behind a 7600-square-foot mansion back in LA.
The house is located in Lake Austin, and it was built back in 2006. It was a Tuscan-styled mansion, but a designer named Benjamin Wood transformed the place into a minimalist Asian style.
Also Read: How much does Joe Rogan make per episode of The Joe Rogan Experience?
Q. What is Joe Rogan's net worth?
Joe Rogan's net worth is $120 million.
Q. When and where was Joe Rogan born?
Newark, New Jersey.
Q. Who is Joe Rogan's partner?
Joe Rogan's wife is Jessica Ditzel
Also Read: Who is Joe Rogan's podcast producer Young Jamie and what does he do?