Jon Jones is a special athlete regardless of everything that has occurred in his career. None know this better than Joe Rogan. Joe has seen Jones develop from a young contender to one of the sports greatest champions in front of his eyes so it's natural he's pretty excited for his heavyweight debut.
Recently on his podcast while talking to Will Harris, Rogan discussed his excitement for the upcoming heavyweight debut Jones is set to make. Both agreed that Jones needed a crew to document his return to the octagon and that Will was the best man to do it.
"He's a wild man. I had a conversation with Jon when all that sh*t was going down and I said, 'Listen dude.' I called him up, I'm like, 'You are a wild motherf*cker and that's the type of guy that becomes the greatest of all time, " said Joe as he complimented Jones' fight IQ that could only be compared to Might Mouse in Joe's opinion
Joe then said that his physique looks ready for heavyweight while also mentioning that 35, Jon's age right now is the prime for any heavyweight's career. He also compared how Jones's family line is full of super athletes and how it shouldn't be a problem for Jones to make the weight shift.
Related: "You're out of the list" Nate Diaz dismisses Jon Jones from GOAT conversation due to controversial steroid usage
Will Jon Jones return to the UFC?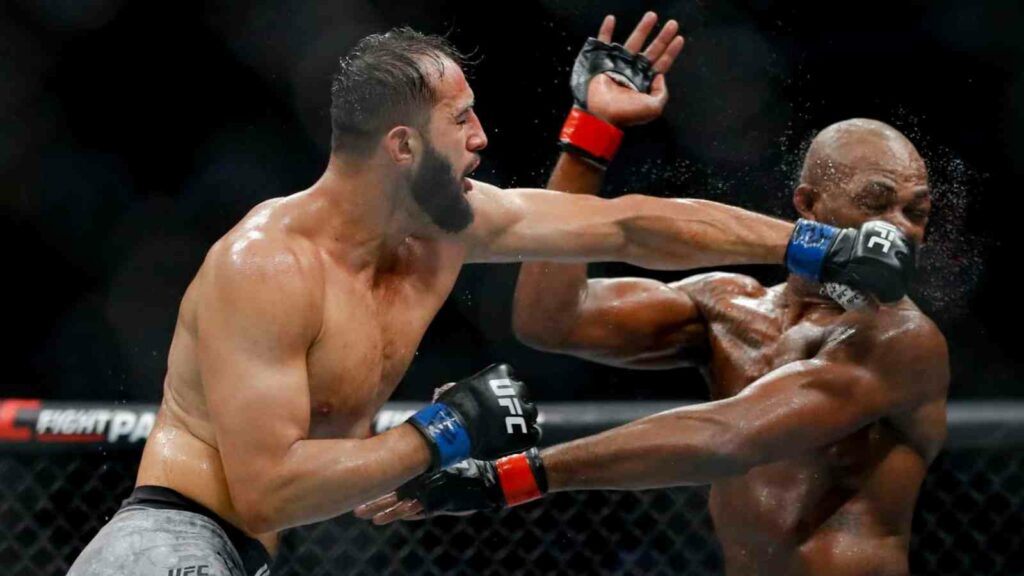 Jon has been teasing a debut to heavyweight since 2015 but only too concrete steps to do so, by bulking up in 2020, after his fight against Dominick Reyes. Since then Jones has promised a fight every year which is yet to materialize. While originally his return was supposed to be against the reigning champion, Francis Ngannou, surgery to the Cameroonian's ACL shelved those plans.
Now the most likely opponent for Jon's return is being touted to be former champion, Stipe Miocic. Stile himself has been out of action since he lost the heavyweight title and has since not provided many updates on the status of his return. It seemed like the UFC wanted to book a fight between them for this year but with only UFC 282 left to announce it's fight, it seems rather unlikely.
Also Read: "The fight we all want" – Francis Ngannou's coach reveals Ngannou's plans for fighting Jon Jones in his comeback fight
Jones is the youngest UFC champion in history at the age of 24. "Any fighter who opens up his first title fight against Shogun Rua with a flying knee is a wild man", said Rogan reminiscing about Jones's past escapades on his way up the top.
Also Read: Jon Jones quotes basketball legend Chris Bosh ahead of his much-awaited comeback