Jorge Masvidal exposes Michel Pereira for trying to create a fake story to get a fight. Pereira recently had a fight against veteran Santiago Ponzinibbio at UFC Vegas 55 which he won via a split decision. The fight also got the Fight of the Night award bonus. It was Pereira's fifth consecutive in the welterweight division and is looking good.
The fighter is now ready to take on some of the top-ranked athletes in the division. After the win over Ponzinibbio, during the post-fight press conference, Pereira called out Nate Diaz and Jorge Masvidal for a fight.
He said :
"I really want to fight Nate Diaz because I think it'd be really fun to slap each other around…And also, Jorge Masvidal because I have a little bit of a problem with him, and I want to settle it…So he sent an emoji to my wife – the emoji with the two hands together like (praying). He sent it to my wife and didn't send it to me. And you know, I never actually crossed paths with him, never had the chance to ask him. So I figured, you know, I really want to understand, but might as well understand inside the octagon. So we'll just settle it over there."
Related: "He sent an emoji"- Michel Pereira reveals Jorge Masvidal made a shocking move on his wife
Jorge Masvidal responds to Pereira's accusations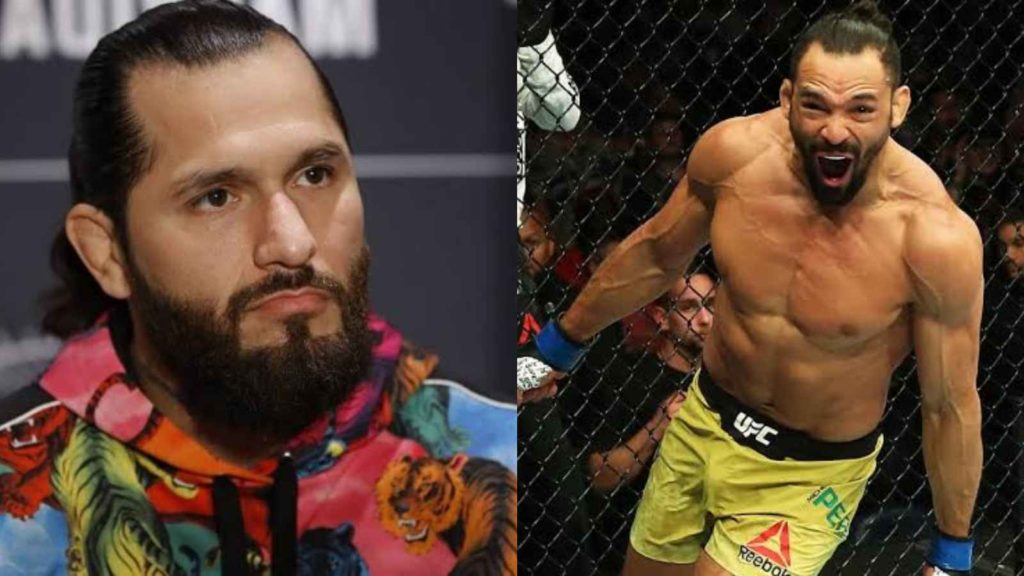 After Pereira made the remark about the DM, Masvidal was quick to reply and clear out the doubts.
'Gamebred' shared the screenshot of the Instagram chat which revealed that it was Pereira's wife who started the conversation first. Masvidal mocked Pereira for using his wife to get a good paycheck.
"How crazy a world and how far has society fallen that this idiot @UfcPereira would use his wife to hopefully 1 day get a paycheck and create a fake narrative to try and get a fight with me when clearly he sees she slid in my dm? Wishing you guys the best #marriagecounselor ," wrote Masvidal.
Pereira is yet to respond to the counterargument that Masvidal made. However, it's not the first time a fighter's wife's name is being thrown into the conversation in a UFC rivalry. It will be interesting to see how this altercation will shape out in future.
Also Read: Jorge Masvidal goes off on gas prices in the US in latest post