Kai Kara France says he has been waiting all his life for this fight against Brandon Moreno. UFC just announced the fight card of UFC 277 which is going to take place on July 30th at the American Airlines Arena in Dallas, Texas. In the main event, Julianna Peña will defend his title against Amanda Nunes. The Moreno vs France title contender fight will be the co-main event of the night.
Moreno lost his title against Deiveson Figueiredo at UFC 270. However, the fight was extremely close and he deserved the trilogy fight. But things changed and now the Mexican will have to earn the spot by defeating France. It's the second time France and Moreno will take on each other inside the octagon.
The duo earlier fought at UFC 245 in 2019 in which Moreno won by unanimous decision. For Moreno it's an opportunity to get one step closer to the title he lost, similarly, for France, it's his chance to take the revenge and get the title shot against Figueiredo.
Related:"They're self-sabotaging him bad"- Brandon Moreno claims Deiveson Figueiredo's team is turning out to be dangerous for his career
Kai Kara France on Twitter about the Brandon Moreno fight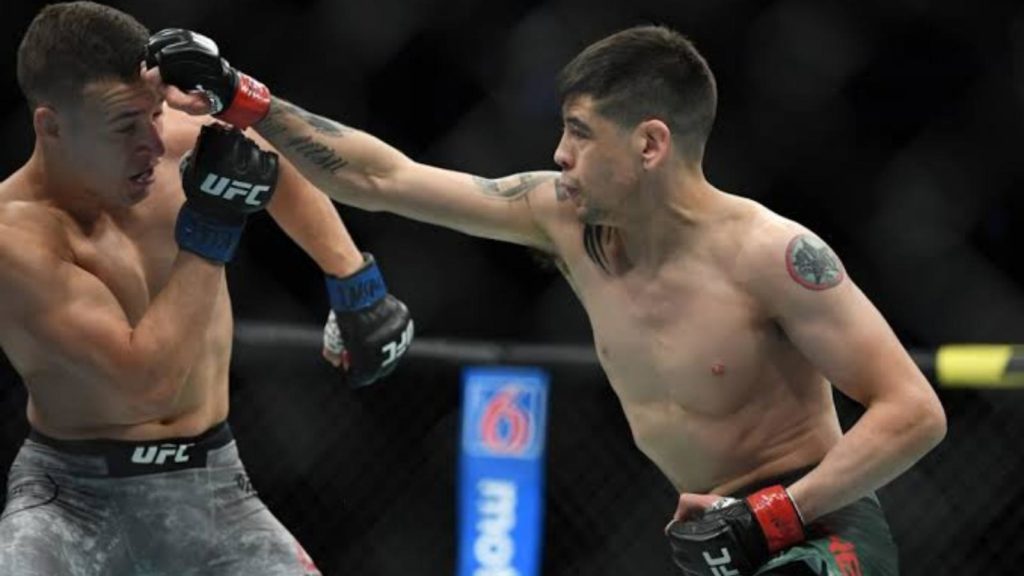 After the official announcement of UFC 277 was done by UFC, Kai Kara-France took his Twitter to share his mindset going into the training camp for the fight.
In the tweet, France revealed that he's been working extremely hard throughout his life for this opportunity. The fighter claimed that after 10 weeks he will be bringing back the championship with him.
"Been working my whole life for this! 10 weeks out till we bring back the gold! 👑 #teamdontblink🇳🇿 #ufc277," wrote France.
France has been working extremely hard lately and he is getting the results. Currently, France is on an impressive three-fight win streak and is ranked #2 fighter in the division. His win streak started against Rogério Bontorin at UFC 259 which he won by Knockout. After that, he TKOed former flyweight champ, Cody Garbrandt at UFC 259. In his last fight, the Kiwi defeated Askar Askarov via unanimous decision at UFC on ESPN 33. France has looked sharp and dominant in his last fights and will be a tough opponent for Moreno. Fans are excited to see who will fight for the belt next after the fight.
Also Read: "Let's see who the real god of war is"- Kai Kara France hits back at Deiveson Figueiredo following the Brazilian's call-out