Although, the UFC Welterweight champion Kamaru Usman is set to face Leon Edwards next. Conor McGregor has certainly stated his interest in fighting the 170lbs champion as well as the 155lbs champion upon his return. The current champion shared his thoughts on the Notorious one's callout on a podcast yesterday.
Kamaru Usman is on a dominant run in the Welterweight division ramming though his opponent. The champion has almost cleared out the division of opponents. He is currently set to face the #2 Leon Edwards at UFC 278. This is a rematch, their first meeting ended in a Decision win for Usman back in 2015. Until now the champion has only faced defeat once in 2013 and has been racking up wins, making his record currently at 20-1.
While Conor McGregor hasn't completed in the octagon since breaking his leg in a TKO loss to Dustin Poirier at UFC 264. After becoming the double champ in 2016, The Notorious one has lost three of his next four fights. His last win was against Donald Cerrone at UFC 246. His records currently stand at 22-6.
Even though the UFC megastar hasn't competed in the octagon for a while, he has stated his intention to fight the Welterweight and Lightweight champions. Currently, he is recovering from the injury but claims to fight the champion upon his return.
Related: What does the future hold for Kamaru Usman if he defeats Leon Edwards at UFC 278?
Kamaru Usman will still agree to fight Conor McGregor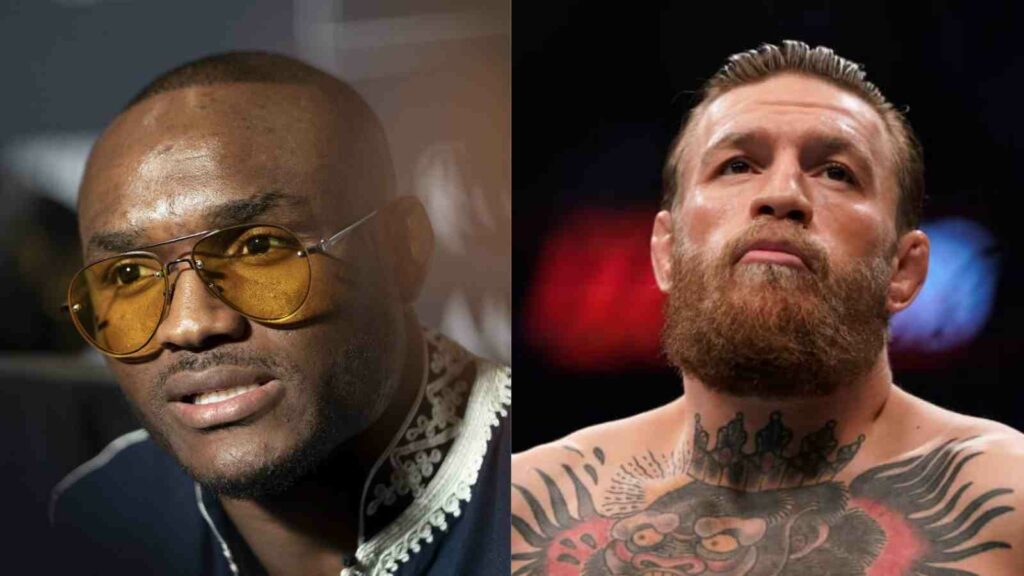 The rise of McGregor from Cage Warriors to UFC and then becoming the first Double champ in the UFC. Launching him into mega-stardom is very well documented. However, in his recent losses, many have questioned the Notorious one's hunger for competition.
The Welterweight Champion Kamaru Usman was featured on the I AM ATHLETE podcast yesterday. The champion discussed his upcoming fight, his motivation and a potential fight with the Notorious one. The champion questioned Conor's motivation to compete.
Usman stated, "He's not necessarily done, but he's done as a champion, This is my perspective because when I fight guys, I study their hearts. When I watch fights, I watch their heart and for me, he's done. He's done because I don't know whether the goal was to get the money."
"I don't know if that's what it was, because there's a story about him: He was broke. For me, it seemed like it was about not being broke and getting money. So I understand that. Now he's not broke. But how are you gonna be a champion, because that's what drove you to become champion because you didn't want to be broke? Now you're not broke anymore." He further added.
The champion further admitted that he wouldn't say no to a fight with Conor because of the money, but is suspicious if the Irishman will take it. "He could call me out, but that don't mean he's going to fight me, It's not necessarily that they protect him, because he's bigger to where he can pick, where he can call his shots. He's that big. Conor can say, 'I'm going to fight you tomorrow,' and he's still gonna sell 1 million buys… absolutely, I'd grab that check."
Also Read: Conor McGregor will make his acting debut in the Jake Gyllenhaal-starring film "Road House"
Also Read: "He's not going to take that punch"- Gilbert Burns warns Conor McGregor about moving up to the welterweight
Do follow us on Google News | Facebook | Instagram | Twitter