Khabib Nurmagomedov does not rule out the chances of Charles Oliveira beating his best friend, Islam Makhachev in the upcoming title fight at UFC 280. The legendary lightweight believes the Brazilian has a very good chance of defeating Islam during their meeting.
Khabib Nurmagomedov has been talking a lot about the fight between Charles Oliveira and Islam Makhachev which is to be held at UFC 280 in Abu Dhabi in October. The arguable lightweight GOAT has a lot at stake in the upcoming title fight as his childhood friend, Islam Makhachev has the opportunity to continue the legacy of the great Abdulmanap Nurmagomedov. Khabib and his team have confidently said many times that Makhachev will take the spot as the lightweight king.
Charles Oliveira, who is currently a huge fan favorite believes that Khabib and his team have been very arrogant and disrespectful towards him in the lead-up to this legendary fight. There has been a lot of back and forth between the two parties and Khabib once again clarifies in a recent interview that his words about Oliveira are not arrogant but merely his honest thoughts and personal opinion about the UFC 280 main event fight. In an interview with Sambo Says after the Eagle FC event in Kyrgyzstan, Khabib gave his predictions for the upcoming fight.
Related "Arrogance will kill them" Charles Oliveira mounts a furious criticism of Islam Makhachev, Khabib Nurmagomedov and his camp
Khabib Nurmagomedov calls Charles Oliveira a "very unpredictable fighter"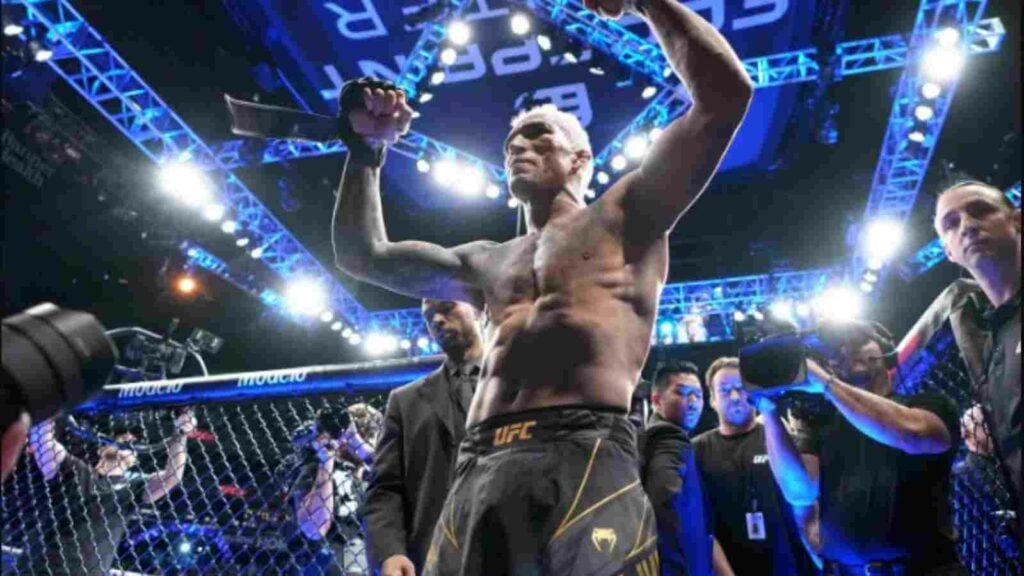 According to Khabib, Charles' accusations that the Dagestani team has been arrogant are just because the Brazilian is nervous about how he will break down Islam. Khabib believes Oliveira could find weaknesses in the style of his previous opponents like Dustin Poirier, Michael Chandler, and Justin Gaethje but Islam is a very tricky fighter to beat.
Also read "You've got to dive in"- Dustin Poirier reflects upon the mistake he and Justin Gaethje did in their fights against Charles Oliveira
"It appears to me that he looks at Islam and can't find that "switch". So because of that, he gets nervous. He starts to talk about this so-called arrogance and so on but who does this really concern? On the 22nd of October, we will step into the cage and we plan on finishing him whether he likes it or not," said Nurmagomedov in the interview.
Khabib also does not discredit Charles for his achievements in the last year and truly believes he deserved to be the 2022 fighter of the year. "Well, I wouldn't not give Charles any chance to win. Because that would be silly, he is the 2022 Fighter of The Year. I'd say the odds are 70/30 favoring Makhachev. 30 percent you have to give no matter what to Oliveira because he is a very unpredictable fighter," Khabib said about the odds in the title fight.
Also read 'LET'S WRESTLE! LET'S WRESTLE' – Conor McGregor tests his hand in grappling for first time since devastating injury