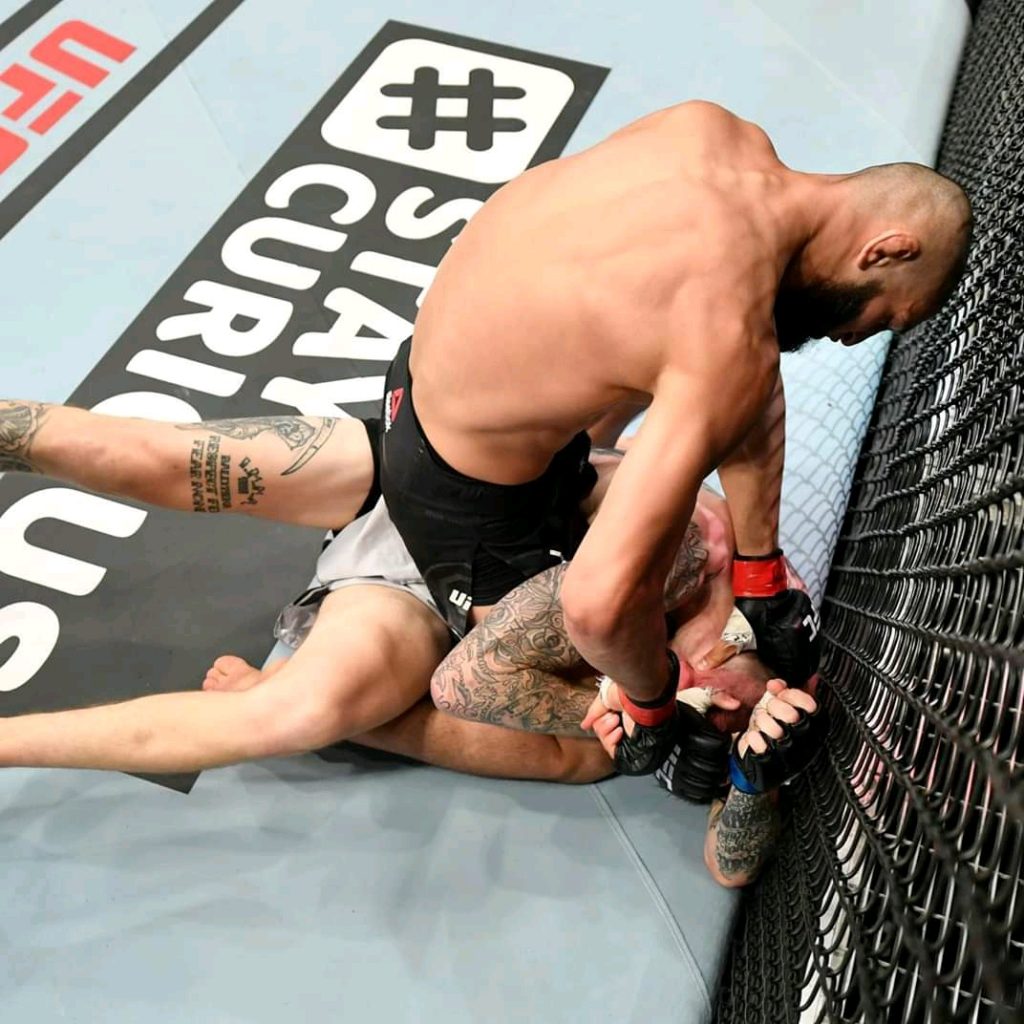 Khamzat Chimaev has scored his second win at UFC in a short spam of 10 days. The rising Welterweight prospect got another victory to his name yesternight at UFC on ESPN 14. The fight took place inside the Flash Forum on Yas Island in Abu Dhabi, United Arab Emirates. Chimaev knocked out his opponent Rhys McKee in the first round via TKO(Punches).
The UFC is continuously organising its events now in Abu Dhabi and is successful till now. The main card for the UFC was Whittaker vs Darren Till and the fight has been reported to be very interesting.
Khamzat Chimaev is redefining overall dominance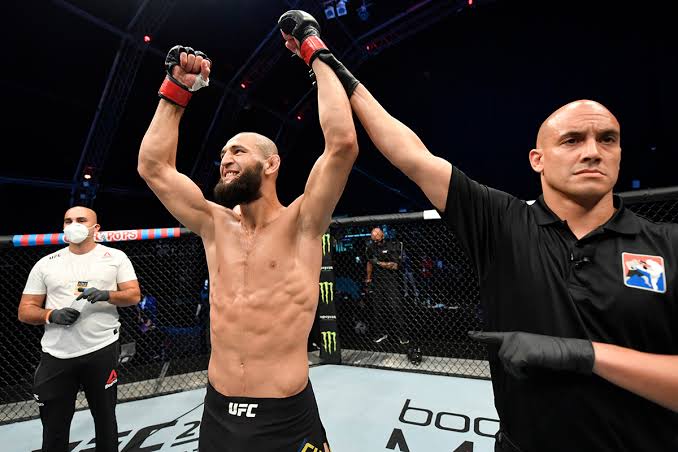 The fight seemed easy for Chimaev to win. It didn't take him long to slide inside and take McKee down. Despite McKee's big size and the dexterity back, Chimaev was easily able to punch and slam hum from the top control.
Though McKee tried a lot to defend these punches, Chimaev was in a different wave and McKee could do nothing to hold this pressure. Then, after some moments referee had ti interfere and stop the Chimaev from killing McKee. The fight was called off and Chimaev at the end had out-striked McKee with 68-0.
It seems now that Khamzat Chimaev is redefining overall dominance in his short UFC career so far. With winning this fight easily, Chimaev proves yet another time that he needs to fight someone of real caliber inside the Octagon. Chimaev is currently 26 year old and has looked like till now a world beater during his two UFC appearances. He may just need another win to have a faceoff with top 25. This is his ability and how strong he is.