Legendary MMA trainer Gregory Jackson gave his honest opinion on whether superstar Conor McGregor can make a comeback in the upcoming years.
Conor McGregor is the biggest star to ever grace the UFC octagon. He has completely blown the sport into mainstream entertainment since his debut. However, it is no breaking news that the Notorious One isn't the fighter he once was. His record speaks for itself.
Greg Jackson, legendary trainer and co-owner of the iconic Jackson-Wink Academy in Albuquerque, New Mexico gave his honest thoughts on the Irish superstar's MMA career. Jackson sat down with Varun Anand of FirstSportz and talked about McGregor's possible comeback.
"Well, he already had everything. He was a multi-champion, very wealthy, he has kind of accomplished all of his goals, and that can be hard to come back from," said Jackson talking to Varun on "GLOVES OFF". "If you've done everything that you've wanted to and you're financially secure, your motivation might not be the same as it was before," added the MMA trainer.
weights through roofs. pic.twitter.com/4vVTX8jbYg

— Conor McGregor (@TheNotoriousMMA) October 2, 2022
Greg Jackson is one of the best coaches in the history of mixed martial arts. He has helped shape several champions in the UFC like former light heavyweight champion Jon Jones, former welterweight champ Georges St-Pierre, former bantamweight champion Holly Holm, and a whole other roster of fighters.
Read more: "Elbows and Great Flows" – Tony Ferguson joins Jackson Wink MMA as he looks to settle down before the sun sets on his career
How has Conor McGregor's career looked in the last four years?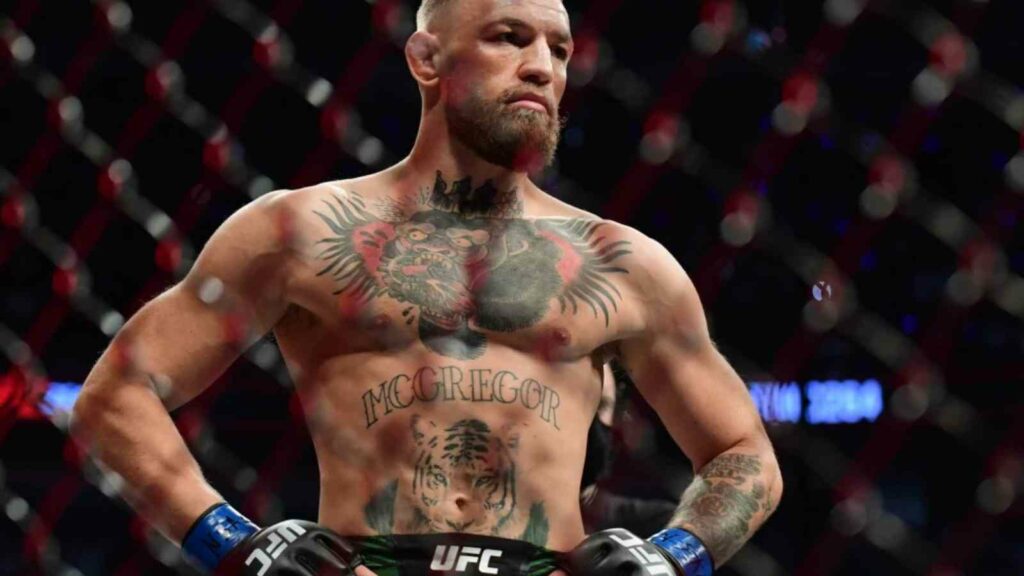 Before the year 2016, The Notorious One was a two-division champion and ruled the world of mixed martial arts. The Irishman decided to do the unthinkable and switch sports and fight arguably the greatest boxer of all time Floyd Mayweather. After making a fortune out of that boxing match, McGregor's MMA career has taken a hit.
His return fight in 2018 was against his biggest rival Khabib Nurmagomedov against whom he faced one of the most devastating defeats. McGregor took a two-year hiatus before he could bounce back from that loss against veteran, Donald Cerrone. No one would've thought that was going to be the only win on McGregor's record in the last four years.
Also read: What is the reason behind Conor McGregor's recent transformation?
In 2021, he returned to fight Dustin Poirier, a former opponent of his and faced defeat via TKO. To make things worst, the Irishman met Poirier for a trilogy and lost once again via a brutal doctor's stoppage due to injury. Conor is currently working on recovery and is hopeful of his return very soon.
Also read: "Can't believe they're paying for this" – UFC superstar Conor McGregor in absolute awe of HOLLYWOOD ahead of movie debut