Michael Chandler is one of the most exciting fighters on the roster right now. As advertised, he delivered on the biggest stage in the MMA world in style.
Since his debut in the UFC, Michael Chandler may not have the best record. He is 2-3 in his five-fight stint in the octagon. That being said, fans criticize him too harshly – since his entry, he has only fought the fighters that could be considered elite at the time of the fight. Add to that, apart from Dan Hooker, he has only fought champions or interim champions.
That being said, fans usually point out the damage that he takes in fights as a concerning factor. One only need look at his recent fight against Dustin Poirier, or his UFC 268 fight against Justin Gaethje to exemplify the point. Barnstormers, no doubt, but Chandler still took considerable damage, being rocked on both occasions.
Now, "Iron" has spoken about the worries of fans, when asked by Ariel Helwani if this is also a point of concern for his wife. He said, "Obviously, if there were any glaring problems, if there was any health issues that both of us thought, 'Wow, OK, this thing's taking a toll' – praise god, it's not – but I think she trusts me to know when it's time to hang it up, it's time to hang it up."
He continued, "Luckily, she's able to handle it. A lot of tread left on these tires, a lot of huge fights ahead of me, and she is the most amazing, supportive woman. Hats off to her every single time we have to go through one of these training camps."
Related- "He is the biggest name" – Michael Chandler asks Conor McGregor to return to his "first love" MMA and fight him
Michael Chandler is one of the most exciting additions to the UFC roster in recent years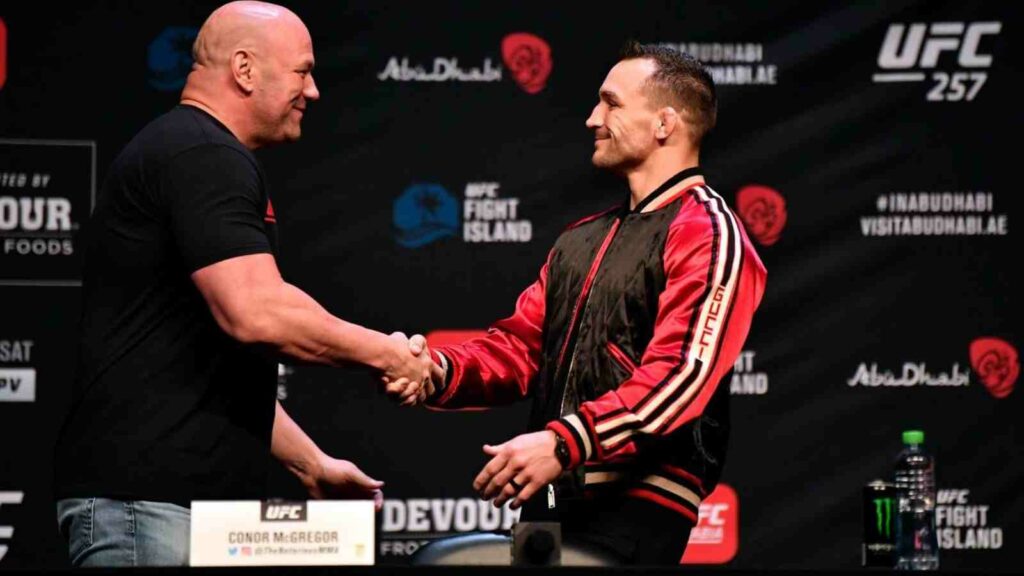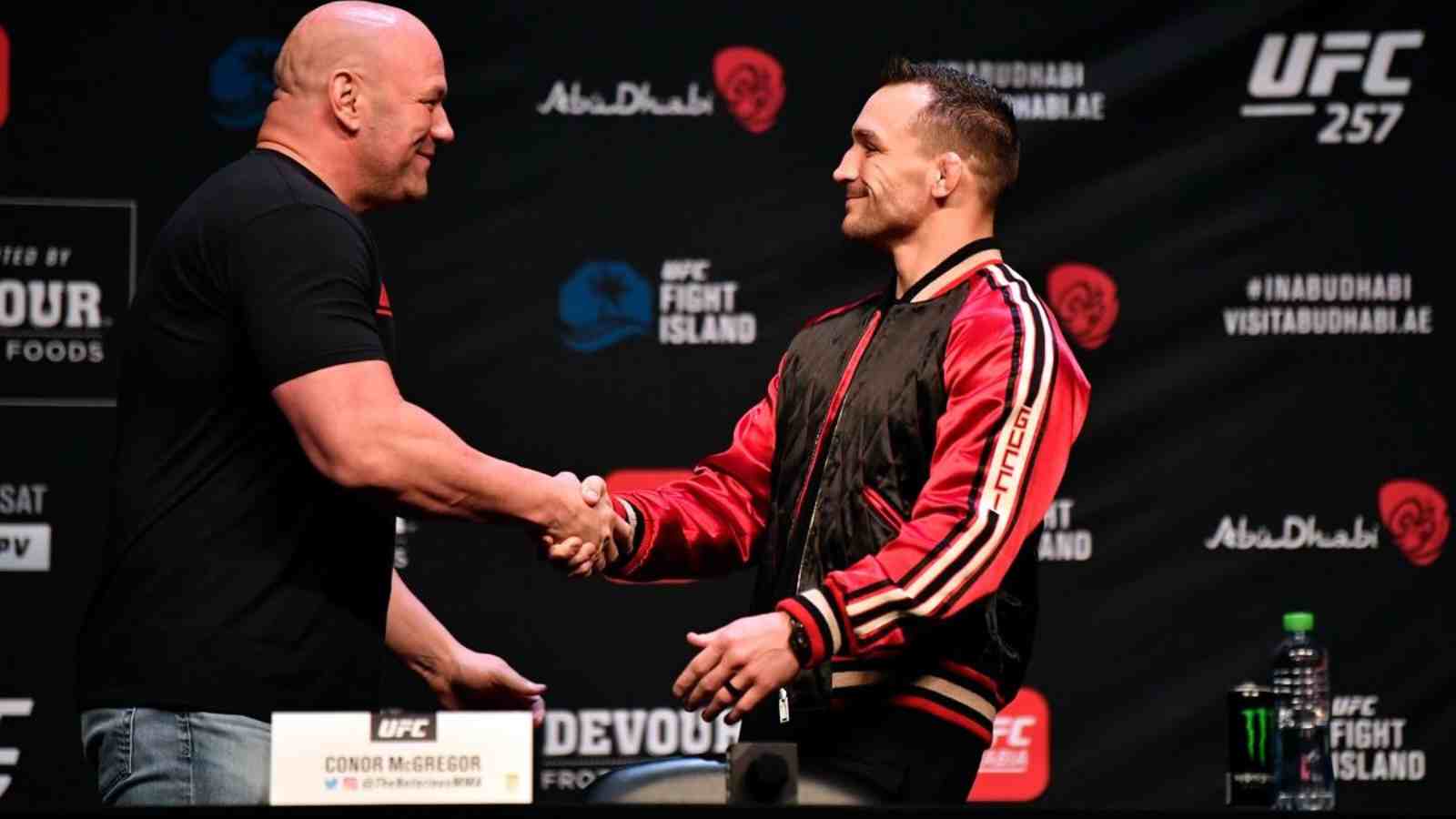 When Dana White and Hunter Campbell signed Michael Chandler to the UFC, he instantly became one of the most talked about new fighters. The difference between him and other new fighters was that while newer and youngers fighters had to fight up the ladder to make a name for themselves, this was never the case with Chandler. He was already a tested champion from Bellator, with stunning fights against Eddie Alvarez, among others.
Since, as stated previously, he has not had the most stellar career in the promotion. That being said, one quick look at who he has fought will clear things up. Starting in 2020, he has fought Dan Hooker, Charles Oliveira, Justin Gaethje, Tony Ferguson and Dustin Poirier. There is not one fight listed here that was not exciting. In addition, the fights against Gaethje and Poirier were Fight of the Nights.
Also Read- "Too quickly" – Islam Makhachev's coach Javier Mendez believes the lightweight champion was HASTILY AWARDED his pound-for-pound ranking
To sum it up, characterizing Chandler only by his UFC record would be doing him a gross disservice. If anything, he pulls PPV numbers and keeps fans glued to their seats. He might not fight for the title again, but atleast he will keep on putting on amazing displays inside the octagon.
Also Read- HILARIOUS doorbell video shows Paddy Pimblett apologizing to neighbor for his dog's "sloppy sh**" outside their house