Mike Perry is one entertaining figure forever intertwined in good spirits with the MMA community no matter where he has gone from the UFC. Perry had a great run during his time in the world's biggest MMA promotion but eventually started having a tough time against the new breed of welterweights after his wins over the likes of Jake Ellenberger and Danny Roberts. Perry somehow managed to another badge of significant wins over Alex Oliveira, Paul Felder and Mickey Gall.
After leaving the UFC in April 2021, Perry faced a lot of adversity in his personal life that also led to starting a new family all together with a new partner. But through the thorns, Perry reached the roses of his dedication to the fight game and eventually tried his hands at combat sports opportunities. One of them was a Triad Combat event organised by Triller, where Perry won under the unique rules of boxing mixed with clinching.
Now Perry is signed to BKFC for bare-knuckle boxing and is 2-0 with the organization, with wins over the likes of UFC veteran Julian Lane and current Bellator MMA welterweight, Michael Page. Perry talks with Damon Martin from MMA fighting to talk about his callout of the Diaz brothers and why he reciprocates with the legendary MMA duo.
"A lot of people and fans have said over the years that, you know, I am like kind of kin, to the Diaz brothers," says Perry. "We have the same initial feelings towards fighting that if we're fighting, it's a real fight, and you know, all that friendly stuff, it doesn't have to be there until the victory and then we can talk about being cool. It's no animosity, he's a great competitor…" continued Perry.
Also Read: "Let's fire up" – Mike Perry lights the "skimpiest" joint ever and issues HILARIOUS call out to Nate Diaz
Mike Perry vs Nate Diaz- a fight the fans might get behind to make it happen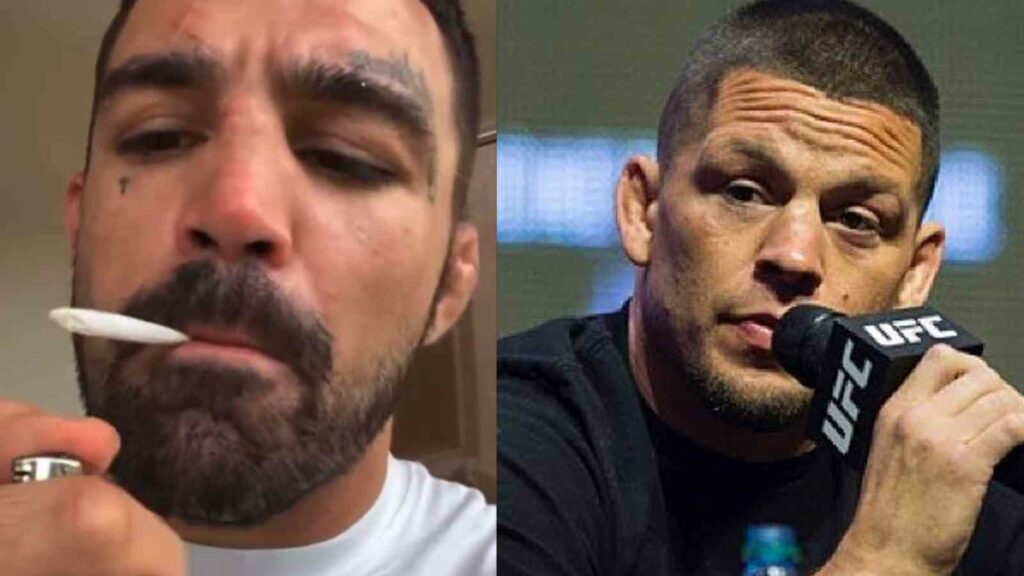 Mike Perry has shown interest in fighting former UFC fighter Nate Diaz, who just fought the last fight of his UFC career and defeated Tony Ferguson in a fourth-round submission finish at UFC 279. Perry wants to fight Diaz in a bare-knuckle boxing match. Diaz is considered an MMA legend alongside his brother Nick Diaz. He came into the UFC by winning the fifth season of The Ultimate Fighter Series and got to challenge for the UFC lightweight title against Benson Henderson in 2012.
Also Read: "He needs to AVOID Costa," Khamzat Chimaev's rivalry with Paulo Costa can cost him welterweight title shot as per Michael Bisping
What do you make of Perry finding relation with the Diaz brothers? Who do you think wins if Perry and Diaz fight in a bare-knuckle boxing match? Where do you put Perry amongst the most exciting fighters right now? Where do you put Diaz amongst the most fan-favourite UFC fighters of all time? So far, Diaz has only shown signs of being a promoter as he launched his own promotional agency not so long ago by the name of Real Fight Inc. Besides that, he might have a boxing fight against Jake Paul, which Perry also wishes to have at some point in time?
Also Read: "That's like dropping LeBron if he gets dunked on" – Joe Rogan SHOCKED to find out sponsors have given up on Kamaru Usman