Leon Edwards' knockout of Kamaru Usman is undoubtedly the biggest moment in UFC of 2022. Fight fans were overwhelmed by the knockout and couldn't get a hold of their emotions. The newly crowned welterweight champ reacted to a viral video of a fan going wild over his knockout.
Leon Edwards is a true example of patience and determination. Edwards waited a long time until he finally got the opportunity to fight for the welterweight title. Going into the fight, Usman was the favorite by a long margin and everyone expected him to run through Edwards easily. However, the Brit had some other plans and shocked the world by defeating Usman in the last round. Throughout the fight, Usman was dominating Edwards and as the last round started, fans expected an easy unanimous decision win for the 'Nigerian Nightmare'. But as the round was coming to an end, Edwards landed a nasty head kick that dropped Usman out cold. 
The knockout strike came out of nowhere and fans went wild over it. A video got viral where a young Korean fight fan can be seen extremely thrilled by the knockout. The fan got so hyped that he started shouting and talking to the camera saying," Taking what from who? You mother****."
The champion must have come across the video and shared it on his official Instagram account. Edwards found it totally hilarious and wrote, "This reaction from my last fight funny af." Edwards that night was something different and his speech afterward made the whole thing a lot more special. He earned a lot of respect and a massive fan following after defeating Usman in such a dominant fashion.
Leon saw it I'm crying 😭 pic.twitter.com/OorftBf5lC

— DMT (@Dmt__UTD) December 29, 2022
Related: 5 best UFC knockouts in 2022: Featuring Leon Edwards, Michael Chandler, and other superstars
Twitter reacts to Leon Edwards' fan losing his mind over Usman knockout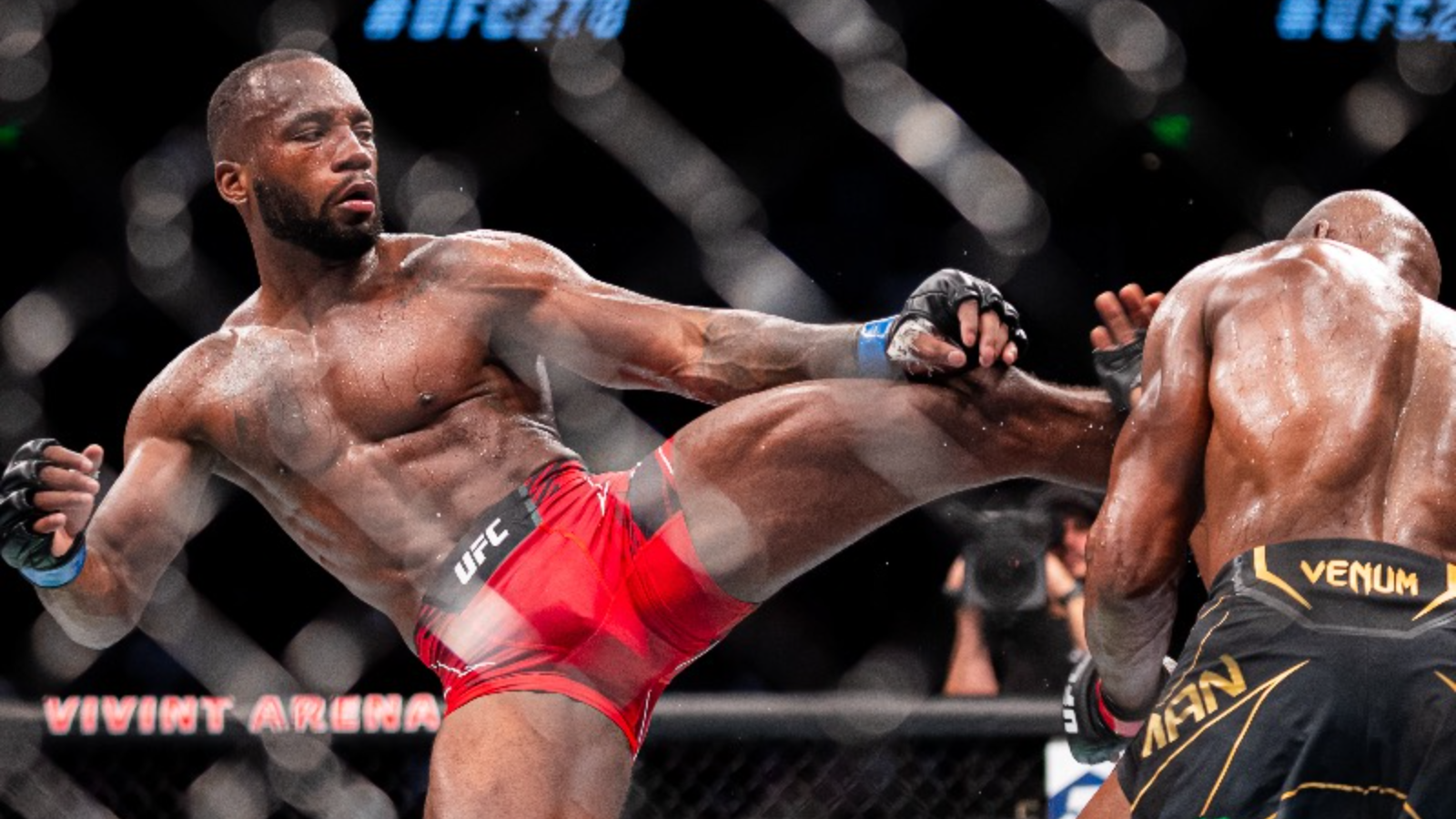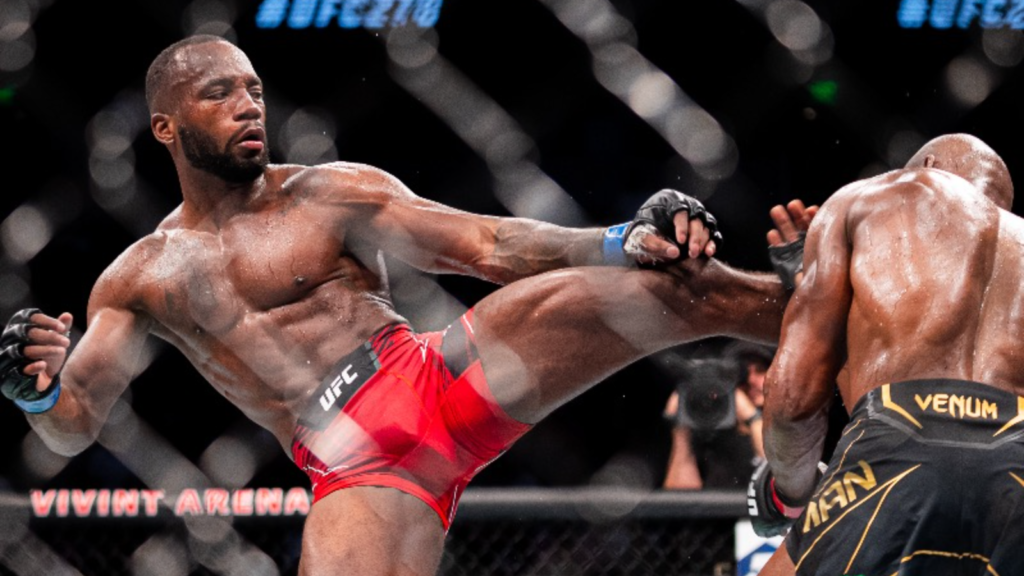 The video of the Korean fan was wholesome and comedic and had a little bit of thrill too. It got a lot of attention as the fight fans resonated with the guy's emotions. However, many fans were also confused by the aggression shown by the Korean fans. Especially the moment when he came closer to the camera and started saying.
It looked like he was happier about Usman losing the fight than Edwards winning. Nevertheless, it led to a lot of hilarious tweets, and here are some of the most prominent ones. The fan isn't to be blamed for getting overwhelmed by the knockout. Most fans around the world had the same feeling as the Korean fan who was on cloud nine after watching UFC 278.
BRO WHAT USMAN DID TO HIM?

— will (@uhvaimorre) December 27, 2022
He prob bet on Leon🤣🤣🤣

— Michel Pereira's top control (@PereiraBackflip) December 27, 2022
I feel like we need the guy to comment on said video, it's so great lol

— whointhehellami (@whointhehellam1) December 27, 2022
Mans was ENTHRALLED pic.twitter.com/3mWVzHYJ8g

— 𝖌𝖍𝖔𝖚𝖑 (president of the gremlin society) (@groantubeman) December 27, 2022
That's been my go to bad day video 😂😂😂

— MountaïnBean⚔️🫘 (@MtnBean_) December 27, 2022
Also read: Watch: Leon Edwards practices the EXACT head-kick that finished Kamaru Usman in their UFC 278 title fight
Previously, the division was all about who was going to challenge Usman and it looked like he was way ahead of the others. However, Leon Edwards has made the whole division lively and many possibilities for other fighters have opened up following his win.
Also read: Leon Edwards cries reflecting on backstage call with mother at UFC 278 after defeating Kamaru Usman