Despite being over 3 years into his professional boxing career, Jake Paul is still trying to convince people of his legitimacy as a boxer. One man who does not buy into it, however, is Paddy Pimblett. He recently gave his brutally honest assessment of Jake Paul's fights in an interview with PubTalk.
Paddy said, "I think his fights are fixed. I don't think the Tyron Woodley knockout was fixed because when you get knocked out like that and you land face first, if you're not unconscious you're going (puts outs his arms). You can't help it that's a human reaction. But I seen an angle of a punch he hit Anderson Silva with the other day when he sat down, and he didn't even hit him"
Pimblett's comments add just more fuel to the theory that the Paul vs Silva fight was fixed. Many fans after the fight posted a clip of Anderson Silva seemingly getting knocked down by a punch that did not or barely connected, depending on who you asked. However, many UFC legends have also spoken out against such claims. However, that won't stop Pimblett from speaking his mind and he will continue to do so as he heads into his next fight on December 10th.
Related: "Disrespecting the own GOAT" – Jake Paul BLASTS Paddy Pimblett for claiming his fight against Anderson Silva was FIXED
Paddy Pimblett gives Jake Paul his dues as a fighter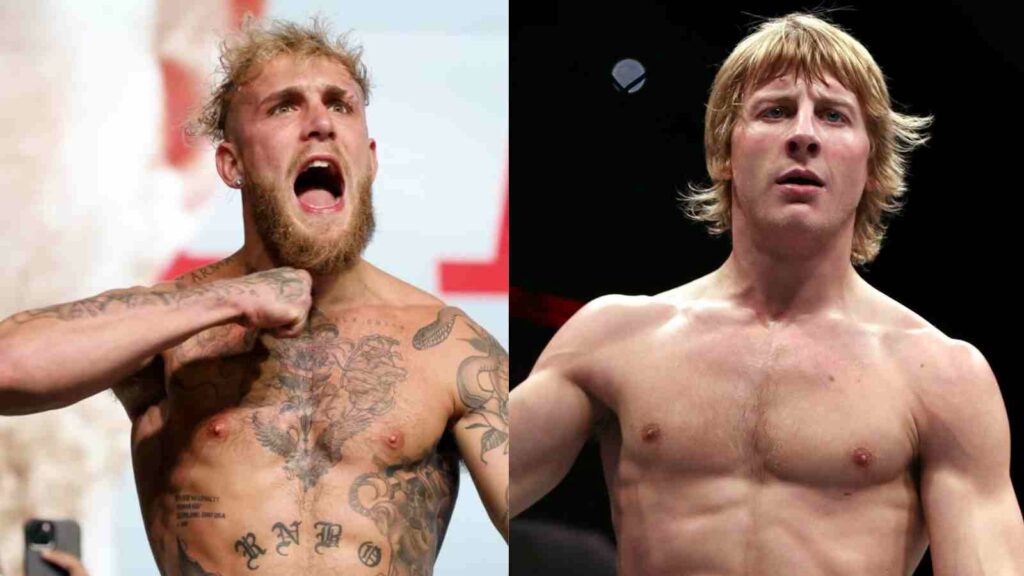 Despite Pimblett believing that the Problem Child's fights are fixed, he does give him the credit he's due as a fighter. In the same interview with PubTalk, he gave his opinion on Jake as a fighter. Paddy The Baddy also explained how he thinks the American is sustaining this current run of high-profile matches and wins.
Paddy said, "They are a gang of idiots. I give Jake Paul his due now, he's training that much he probably could beat some professional boxers. He's got unlimited funds and he hasn't got to do anything else, he hasn't got to go and do a job all he's got to do is box. And he gets the best coaches in, the best nutritionists in, and stuff like that."
Also Read: "Michael Chandler's a quitter" – Jorge Masvidal believes Chandler doesn't have the attributes to become the BMF champion
It seems as if Paddy believes Jake Paul's success can be attributed to his training camps and the resources at his disposal. And this certainly makes sense when one takes into account the fact that Paddy Pimblett knows what he's talking about with regard to preparing for and winning a fight. With a win in his last UFC fight, and one coming up against Jared Gordon, Paddy must win this one if he wants to capitalize on his growing popularity and momentum.
Also Read: Alex Pereira ALLEGES Khamzat Chimaev turned down mega-fight in Brazil; Chimaev swiftly responds