When it comes to listing the most decorated champions in Bellator MMA's history, Patricio Pitbull is surely the one to top that list. As one half of the most dynamic duo of brothers currently in MMA, Patricio has surely made the much longer list of notable wins for himself, over the likes of Michael Chandler, Daniel Straus, AJ McKee, Emmanuel Sanchez, Pedro Carvalho, Henry Corrales, Pat Curran and many more. He is the current Bellator MMA featherweight champion and the former Bellator MMA's one of only 2 double-division champions so far in the promotion's history.
In an interview on MMA Fighting's Portuguese podcast Trocação Franca, Pitbull talks about how much he wanted to fight former UFC featherweight champion Jose Aldo, who is widely regarded by many as the greatest 145er to ever step foot inside the UFC octagon. Aldo was also the last WEC featherweight champion. Here's what Pitbull had to say.
"He's well financially, but I think, for his age, that his fire isn't out yet. He'll sit down, enjoy his son that was just born, his daughter, his marriage, and the moment will come where he will have that desire to fight again, and maybe he goes to boxing… It would have been good [to fight in our primes], right?…
It didn't happen, time has passed, he no longer has the belt, he stopped fighting, but the future is long and opportunities are endless. We're not that old. If it's a fight between two old guys, it's cool, we'd be equal. Or in MMA, a superfight, everybody out of contract. Who knows?" said Pitbull.
Also Read: "He was lucky" – Jose Aldo once attributed luck as a factor in Conor McGregor defeating him
The Legacy of Jose Aldo, the ideal superfight for Patricio Pitbull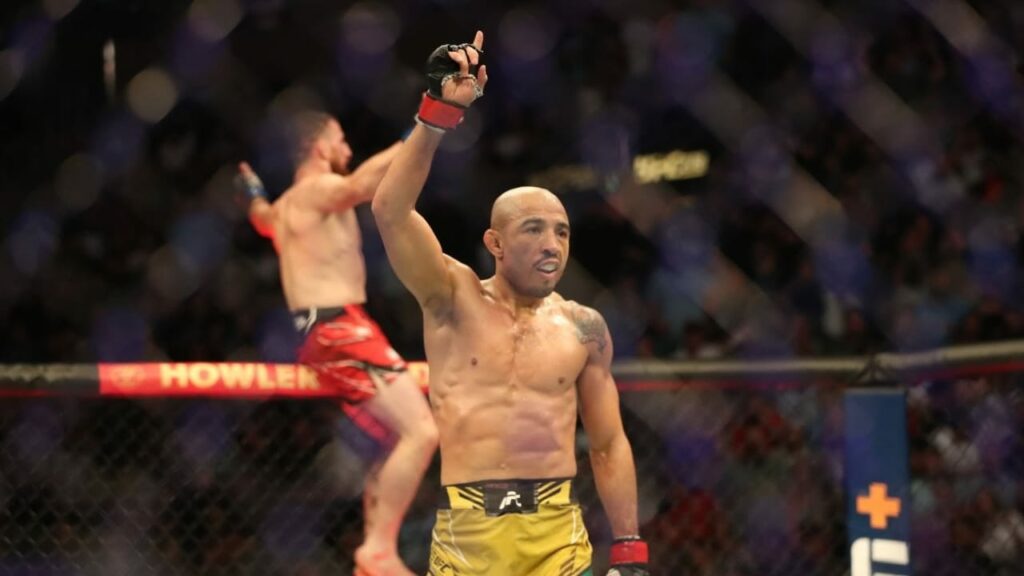 Jose Aldo retired from the sport of MMA last month after giving the final glimpse of his action at UFC 278 back in August 2022 when he lost a tough decision to future bantamweight title prospect Merab Dvalishvili. However, that loss didn't override the shine Aldo has carried as a legendary Brazilian fighter for so many years.
His list of wins includes the likes of Marlon Vera, Pedro Munhoz, Rob Font, Chad Mendes, Urijah Faber, Frankie Edgar, Mike Thomas Brown, Cub Swanson, Chan Sung Jung, Jeremy Stephens and many more. As the first ever UFC featherweight champion, Aldo also owns the record for the most title defences in the 145 lbs' history.
Also Read: "Scared as f**k, he's a pu**y-" Paulo Costa REVEALS why Khamzat Chimaev fight possibly might not happen
What do you make of Pitbull's callout of Aldo? Where do you put Aldo amongst the greatest UFC fighters of all time? Where do you put Pitbull amongst the greatest Bellator MMA fighters of all time? Who do you think wins between Aldo and Pitbull if they ever fight in MMA? What do you think is next for Aldo? Will he transcend his skillset into the world of boxing? Pitbull is fighting tonight against Adam Borics at Bellator 286, who do you think wins that fight?
Also Read: "Reached out to both-" Bellator MMA's Scott Coker gives an update on Logan Paul and Jake Paul's pursuit of MMA