Chris Daukaus, after a great start to his new career in fighting, found himself at the wrong end of two knockouts. The ex-policeman gets honest about facing defeats back-to-back in his last two UFC fights.
After his amazing start in the UFC, Chris Daukauas was expected to do wonders in his toughest fight against a former title contender, Derrick Lewis. The fighter from Pennsylvania faced his first defeat at the hands of the "Black Beast" in 2021 in a brutal fashion. After his defeat, he was hoping to bounce back with a victory only to go and face another brutal KO against Curtis Blaydes earlier this year.
Daukaus, who was a former policeman got vulnerable in the press conference and opened up about how those two defeats felt. "After you lose, the first month and a half I wanted to kill myself because it f***ing sucks," said Daukaus at UFC 282 media day. "Everyone's telling me how bad I suck and everyone's just sh**ing on you because that's what people do. You're only good as your last fight," added Daukaus.
MMA fans can be very harsh on fighters sometimes and the recent treatment of the #11 ranked heavyweight has clearly affected his mental health. Daukuas is ready to accept his losses, is finally over them, and looking to bounce back into the win column. While Chris jokes about switching careers, in reality, he does not regret his decision to become a full-time MMA fighter one bit. Daukaus also revealed that he wouldn't change anything in the world with how his life has shaped up to be.
Read more: Chris Daukaus wife: Who's Daukaus' better half Kelly and how do they know each other?
Who is Chris Daukaus facing at UFC 282?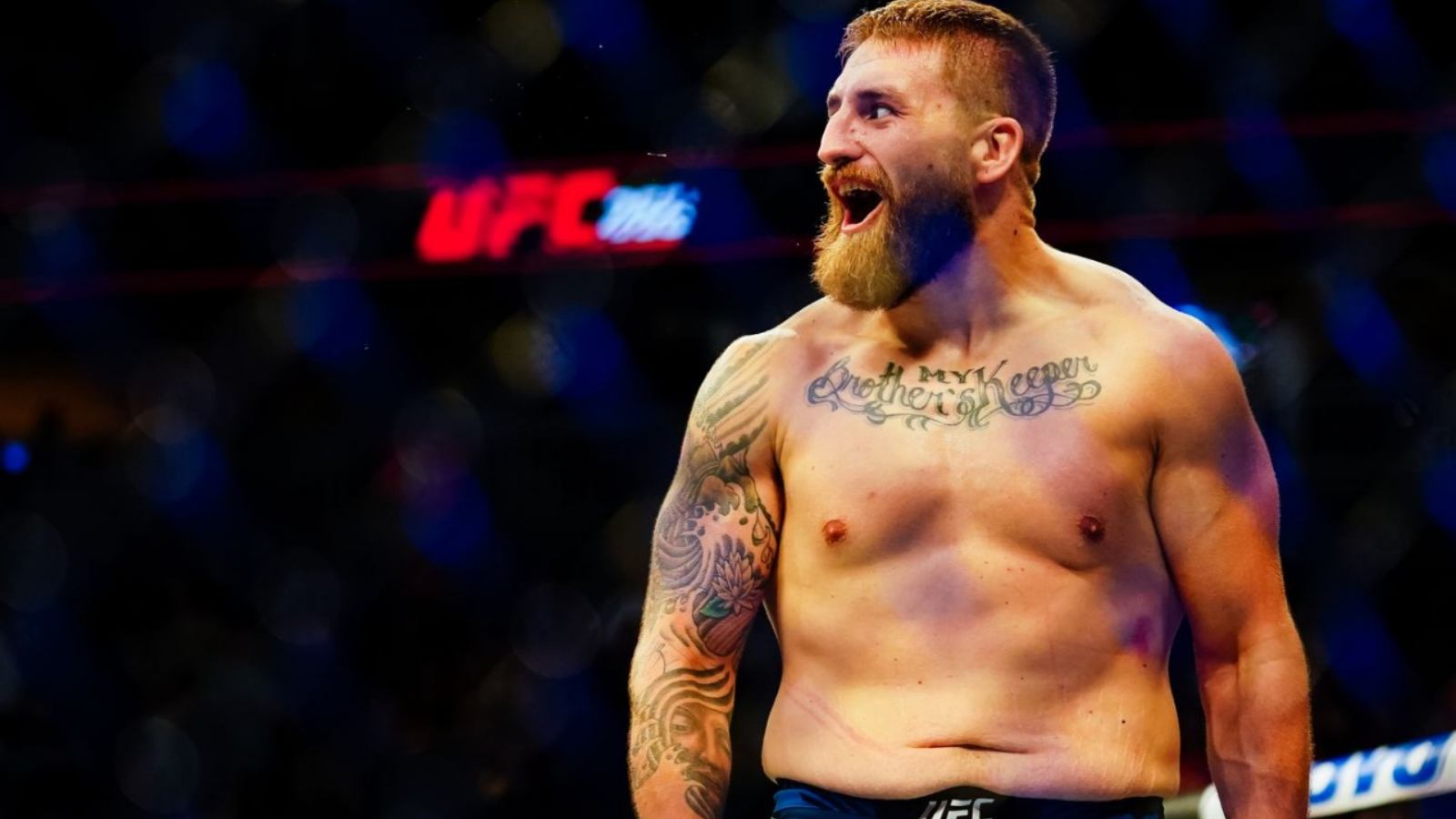 Chris Daukaus, despite his losing skid, will be facing one of the top heavyweight contenders in the world. The #11 heavyweight will take on another knockout artist in Jairzinho Rozenstruik at UFC 282. The fight is set to take place at the T-Mobile Arena in Las Vegas, Nevada. This will be another tough test for Chris to battle out.
This is the last PPV event of the year 2022 and Daukuas will look to end this year with an amazing victory and so will Jairzinho. Both the fighters are coming off losses to their previous opponent. Daukuas is currently 12-5 in his professional MMA career. His start in the UFC was amazing with a four-fight winning streak up until his fight against Lewis. Chris Daukaus shows a lot of promise in the octagon and there is no doubt his fight against Rozenstruik is bound to be an amazing scrap.
Also read: What is the UFC-USADA loophole? How can fighters like Conor McGregor, TJ Dillashaw, and others take advantage of it?
A win against Jairzinho will see to that the fighter from Pennsylvania remains in the mix for the top flight of the division and will only be a few promising wins away from his goal of fighting for the UFC gold.
Also read: DRAMA! Paddy Pimblett exposed by Ariel Helwani for demanding money amidst fiery feud with Dana White's most-hated journalist