Lionel Messi is probably the best footballer to ever grace the pitch – for the sake of avoiding vehement argumentation, it can easily be asserted that if not unanimously the best, he is one of the best ever to do it.
Astronomical levels of talent are followed by astronomical levels of fame, which are subsequently followed by deity-esque worshipping. It would be no understatement to say that Lionel Messi is worshipped across the globe, let alone in Argentina. Hence, when Canelo Alvarez armed Twitter jabs against the Argentine, much of the football world didn't take too kindly to him.
To put things into perspective, after Argentina's clutch victory over Mexico in their latest group game, a video emerged of the Albiceleste enjoying themselves in the locker room. However, Canelo Alvarez, one of the greatest boxers at the minute, spotted something he found disturbing – that is, allegedly, Messi could be seen kicking the Mexican jersey, which was already on the floor. Alvarez took this to be a desecration of a sacrosanct piece of national pride.
In a frenzied rampage against the Argentinian talisman, Canelo posted a number of tweets addressing the issue. A couple of those tweets have been attached below, with their respective translations reading, "Messi was seen wiping the floor with our shirt and flag ????" and "From the moment the Mexico shirt is on the ground it is an insult."
Now, Argentine UFC fighter Santiago Ponzinibbio has rallied in favour of Messi, saying, "I was pissed. No point threatening Messi. Everybody knows Messi's career… Brother, if you want to fight, I'm ready, but leave Messi be. You mess with Messi, you mess with the entire Argentina. Don't bother the kid." [H/T MMA Fighting]
Also Read- Canelo Alvarez goes off on an INSANE TIRADE and threatens Lionel Messi for the latter's alleged abuse of the Mexico national jersey
Canelo Alvarez falls for a troll image of the Mexican jersey being used as a mop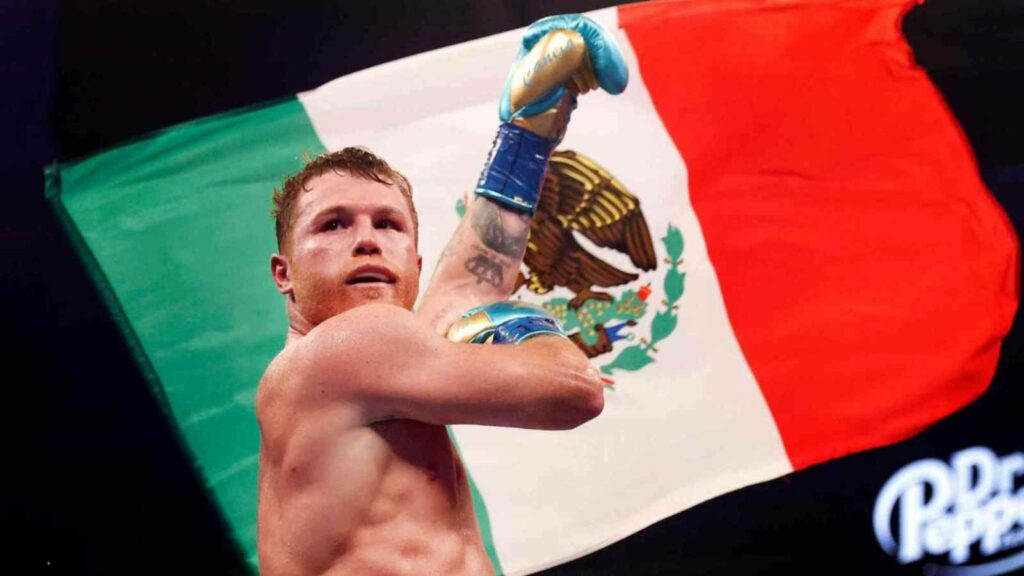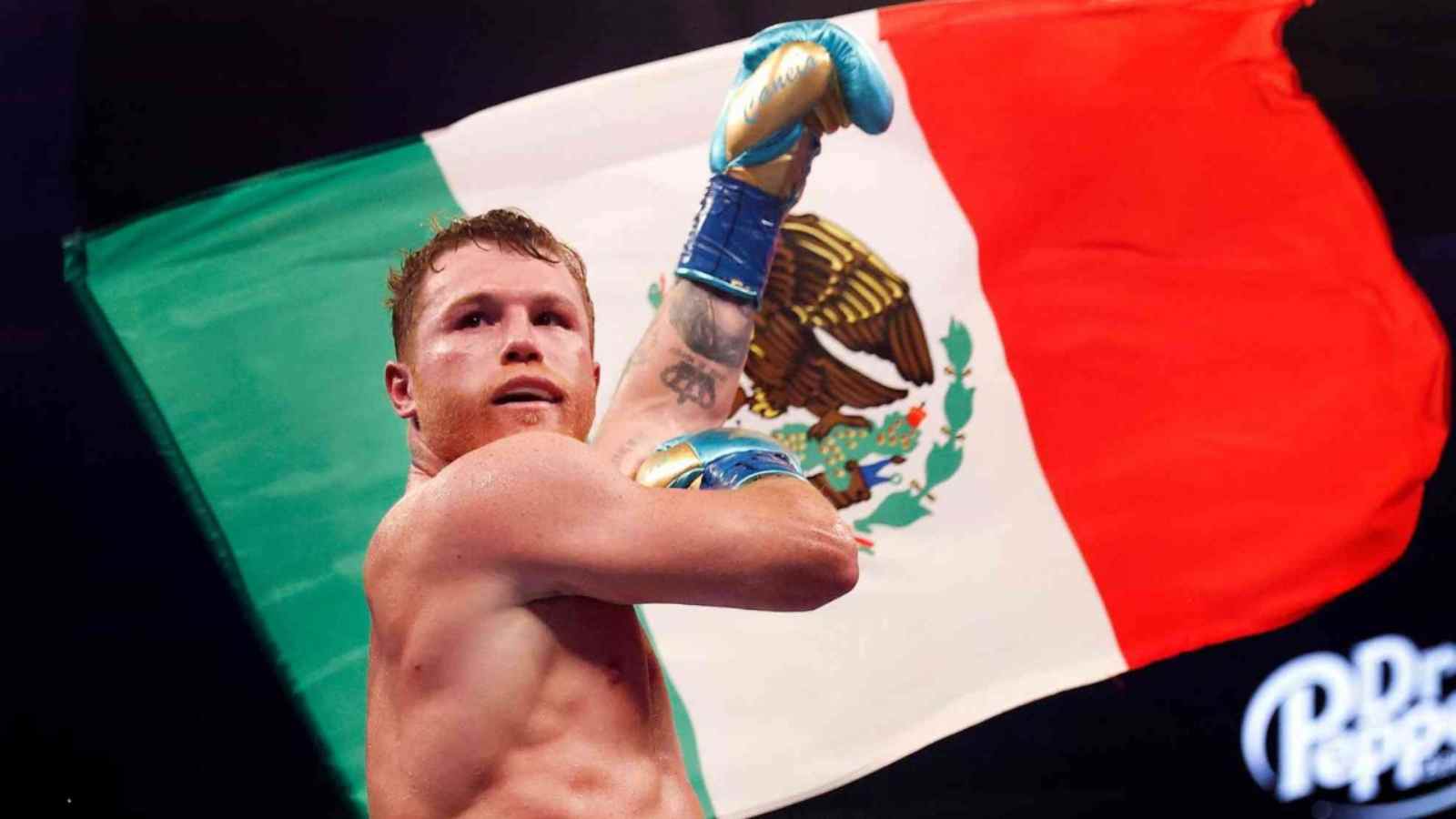 Evidently then, things haven't been left on the pitch after Argentina and Mexico's encounter – Canelo Alvarez is still fuming, and he still expects an answer out of Messi for him allegedly desecrating the Mexican jersey.
Canelo Alvarez's defensive abilities inside the ring are unparalleled in the modern era, yet it seems like a fake image has caught him straight on the chin.  The doctored image, which shows the Mexican jersey being used as a mop, posted from Messi's Instagram account, has enraged Alvarez even further. The truth of the matter, however, is that the image is clearly not real, and the star pugilist did not realise this before posting his reaction to it.
Also Read- "You don't know about soccer" – Former Argentina teammate defends Lionel Messi after Canelo Alvarez threatens him for allegedly kicking Mexican shirt
However, there might be some consolation for Canelo Alvarez. Things tend to get heated in the moment, and for sure, the Mexican's frustration must have multiplied, having already witnessed his team lose that night. Despite the loss, Mexico can still qualify for the Round of 16 – that is, if Argentina beat Poland and Mexico beat Saudi Arabia tonight, the two Latin American teams qualify for the knockout rounds. Alvarez will be praying his team perform; but, he might also have to pray for Messi to show his calibre – Mexico need Argentina to win by a handsome margin so as to equal, or beat Poland in the group (they will be tied on points under the stipulated conditions).
Also Read- 2022 FIFA World Cup Argentina v Poland: Preview, Team News, Possible Line Ups, and Prediction