UFC bantamweight champion Sean O'Malley is one of the biggest stars of the promotion. O'Malley is known for his striking ability and speed in the Octagon. However, he is also popular for his outspoken personality and entertaining interviews. He recently discussed how social media affects marriages and relationships with UFC commentator Joe Rogan.
Rogan and O'Malley mainly spoke about how couples have marital problems due to social media exposure. They were accompanied by O'Malley's coach, Tim Welch who added by saying that kids get majorly influenced by the verbal and non-verbal abuses in households. Rogan added to that by saying, " The kids pattern that as they get older. They think that you are supposed to fight and then make up and people get caught up in that. People get stuck up in the cycle because it feels good to make up and the makeup s*x is also amazing."
O'Malley related to that as he himself is in an open relationship with long-time partner Danya Gonzalez. He has been open about his relationship with his wife. He initially revealed that both he and Gonzalez are allowed to sleep with whoever they want to. However, he recently came out revealing that Gonzalez is no longer allowed to sleep with other people.
However, the rules of their open relationship remain unclear. Both Rogan and O'Malley spoke about how cheating and divorce are also normalized in the modern world. The episode also featured the trio speaking about a variety of other topics. Fans will look forward to seeing the Suga show back in the ring soon.
Related: WATCH: Fans go berserk as Joe Rogan 'temporarily dies' after trying STRONG smelling salts with UFC star Sean O'Malley
Joe Rogan and Sean O'Malley talk about Taylor Swift and Travis Kelce
Rogan has hosted a variety of guests on his podcasts which has led to conversations about many current events. His episode featuring O'Malley and Welch had a lot of interesting topics. While speaking about dating standards, Rogan referenced popular singer Taylor Swift.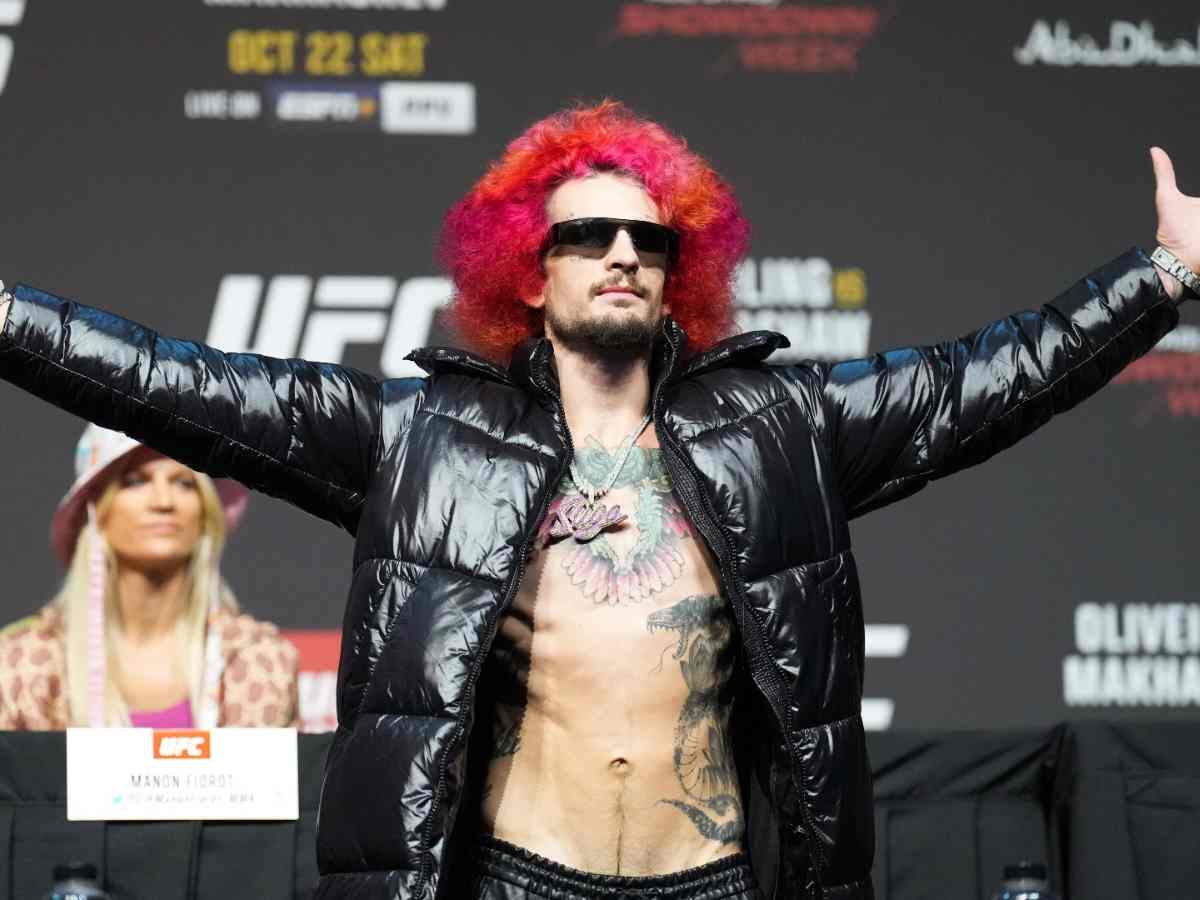 Rogan mainly spoke about how majority of the women look for a man who is financially stable. He said, " If I was a single guy, and I met a bartender, no one cares. Are you nice do I enjoy spending time with you. But a woman like Taylor Swift would not marry a bartender." O'Malley replied by agreeing to Rogan and referencing NFL star Travis Kelce who is rumored to date the popular singer.
The Rogan and O'Malley duo was greatly entertaining and the episode was loved by the fans. The two celebrities have similar mindsets and engaged in an easygoing conversation. Fans will look forward to seeing O'Malley back on Rogan's podcast soon.
In case you missed it: