Nick Diaz and Georges St-Pierre had one of the most heated rivalries in the history of the UFC. Their feud was nigh cinematic and their highly anticipated fight at UFC 158 did not disappoint. However, Diaz failed to capitalize on the opportunity and did not manage to win the welterweight title. Despite this, Nick Diaz found some time to make a young GSP fan's day back in 2013.
Nick Diaz can be seen in a picture from 2013, posing with a fan like he would before a fight. The only catch here was that the fan was a child who was dressed like GSP, with the title, gloves, and gi completing the ensemble. And despite their intense rivalry, Nick still obliged the young fan's request. Nick faced off with the fan for a picture which led to it going viral for all the right reasons.
This is another reason why the Diaz brothers are so loved by the fans. Despite their trash talk and devil-may-care attitudes, the Stockton natives have no dearth of wholesome moments. And this is exactly what helps endear them to the fans. The kid, who has probably grown up into a young man now will surely be very grateful to Nick Diaz for taking the time to create this epic picture.
Related: "I will never accept his word again" – UFC President Dana White once went on a rant against Nick Diaz
Nick Diaz made Georges St-Pierre think he was going to hit him when they met backstage before UFC 266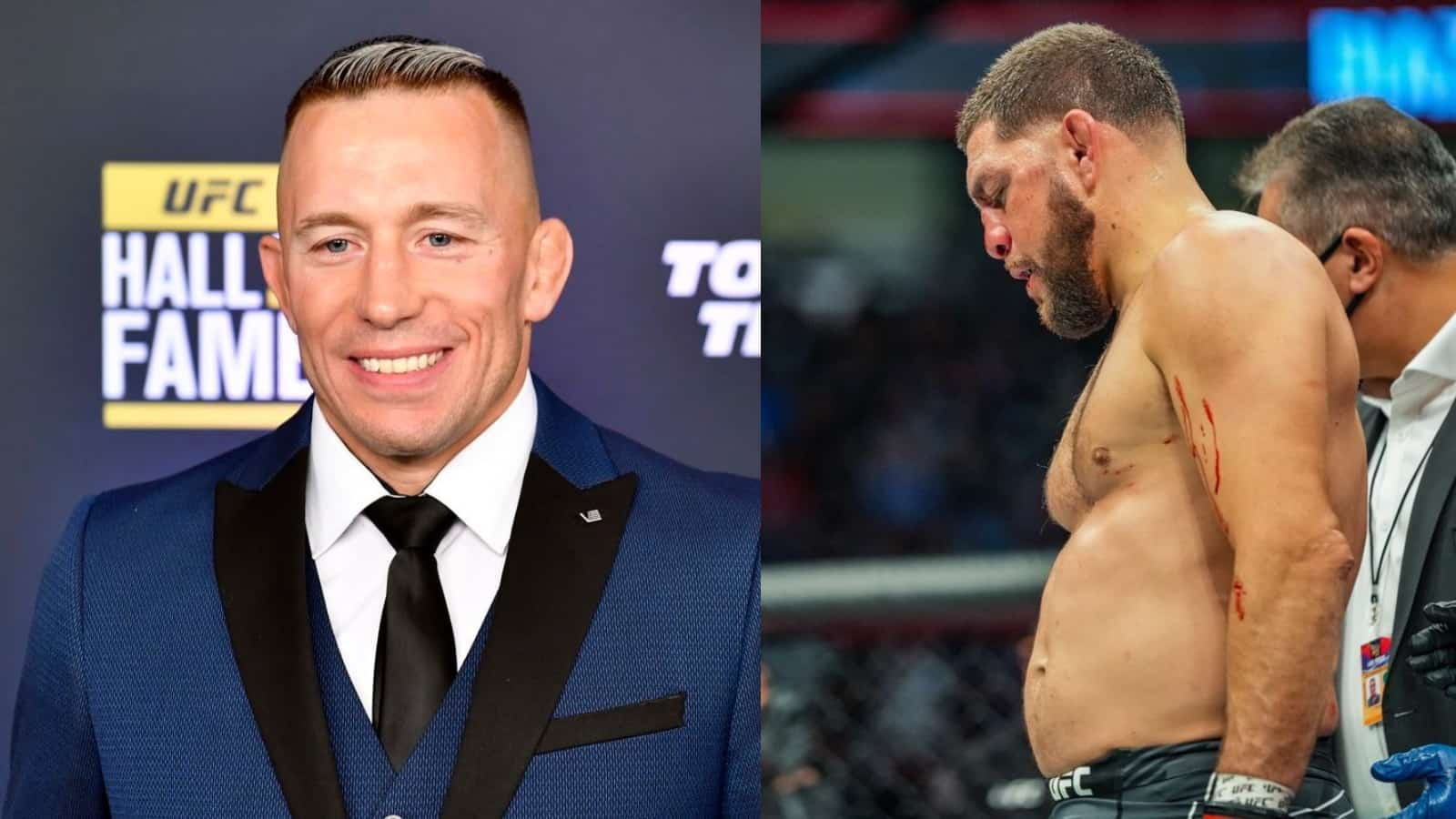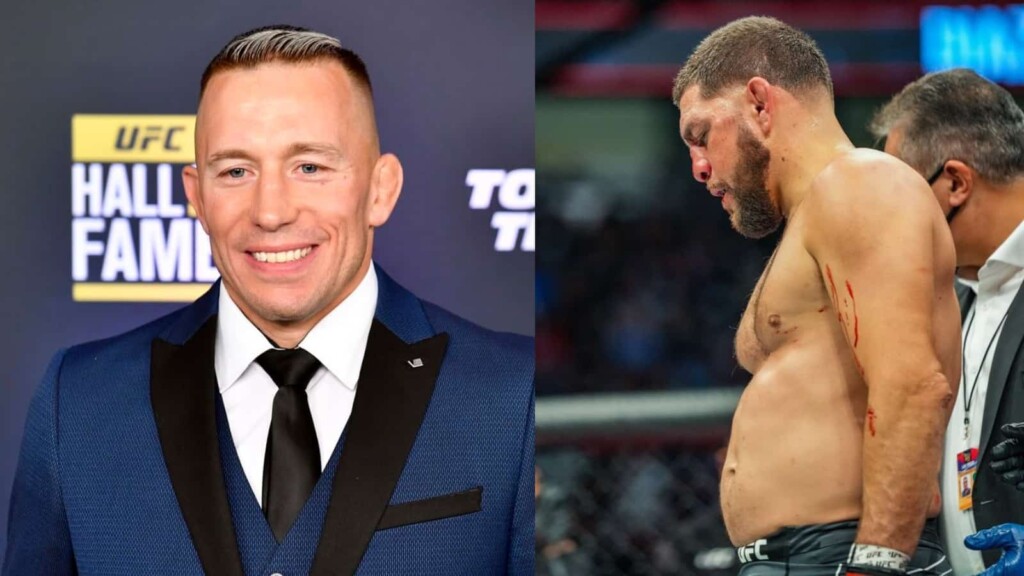 Nick Diaz and Georges St-Pierre met briefly in the locker room before UFC 266. Diaz was set to rematch with Robbie Lawler and he approached GSP, who was there to be in Nasrat Haqparast's corner during his fight against Dan Hooker. For a long time, no background regarding this encounter was given to fans.
However, that changed when GSP appeared on the MMA Hour and spoke about this interaction with his former rival. GSP told MMA journalist Ariel Helwani, "I took a stance in a way that I didn't know if he wanted to come to fight me or if he wanted to talk to me. And when I saw him physically reach out to me with his hand, I was like, 'Oh. OK.' Now I reach out and I shook his hand. It's peace, I guess."
Also Read: "F*** the belt" – Israel Adesanya is ADAMANT about UFC Africa event taking place despite him not being champion
The build-up to this fight was historic as things between the two got very personal, very quickly. And the ensuing fight did not disappoint either. And now, after all, is said and done, GSP vs Nick Diaz will go down as one of the greatest rivalries in MMA history.
Also Read: Conor McGregor sings a song to HILARIOUSLY troll "Rat" Artem Lobov for suing the Irishman over $600 million worth of whiskey brand