Tony Ferguson yet again finds himself dealing with the law after crashing his truck with two parked cars. The UFC fighter's last fight was in 2022 however, Ferguson has made it to the headlines but this time not for his fights. 
Sunday, it was reported that Tony Ferguson has been taken into police custody after getting arrested for driving into two parked cars with his truck. The incident took place outside a nightclub in Hollywood as Ferguson's truck was found flipped to its side after the accident. Incredibly, 'El Cucuy' wasn't injured in any way, however, he definitely wasn't on his best behavior in front of the police. 
The LAPD informed that the fighter was 'very uncooperative' after the incident and even refused a field sobriety test. The police who were near Ferguson also reported that the UFC legend was reeking of alcohol.
Currently, Ferguson was detained at the Los Angeles Police Department facility in Hollywood just before 6 a.m. local time after being apprehended about 2 a.m. Ferguson is currently being held on a $30,000 bail after being charged with a misdemeanor. His driving license might get suspended after he deliberately refused the sobriety test.
Rapper Cash Gotti, who was the owner of one of the cars that Ferguson hit said he came out of the nightclub to see his Mercedes destroyed due to the accident.
Related: "Expect 2021 To Be the Biggest Meanest Sum'A'Ma'Bish' You've Eva'Seen!" Tony Ferguson vows to bring absolute carnage this year
Tony Ferguson's recent arrest wasn't His first brush with the law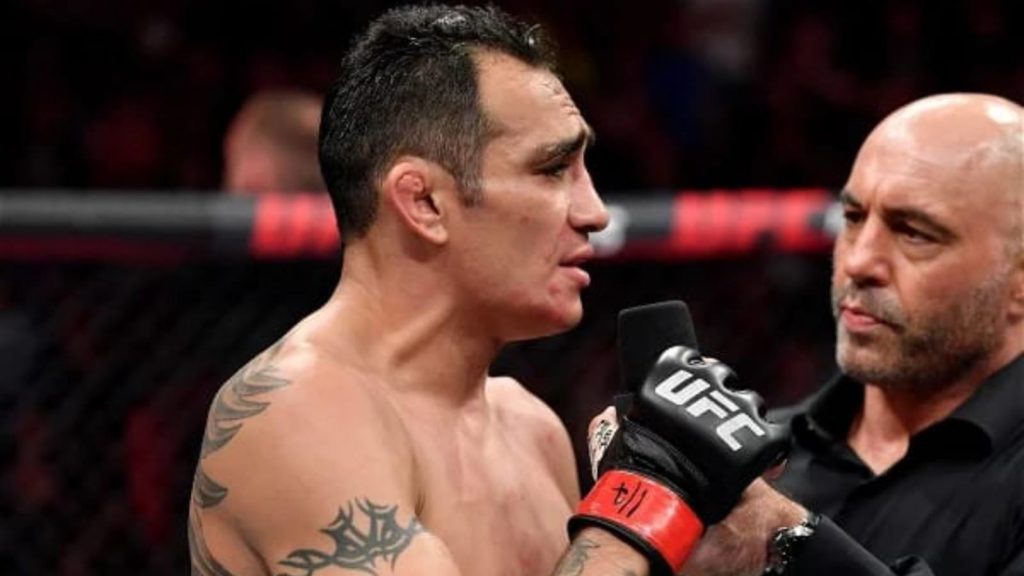 In 2019, Tony Ferguson's wife called 911 to their Santa Ana, California home after the fighter showed episodes of anxiety and panic attacks. Cristina was scared of Ferguson's condition and wanted to see the doctor for the fighter, however, Ferguson frequently refused it.
However, one-day things got out of control and she had no other option but to call the cops warning them about her husband being an MMA fighter. "I don't want no cops to get injured," said Cristina during the call.
When the cops arrived, Ferguson got to his senses and mentioned that he would seek some professional help. The fighter in fact did that and met a psychologist and after that, he even posted about it on his social media.
Continue Reading: